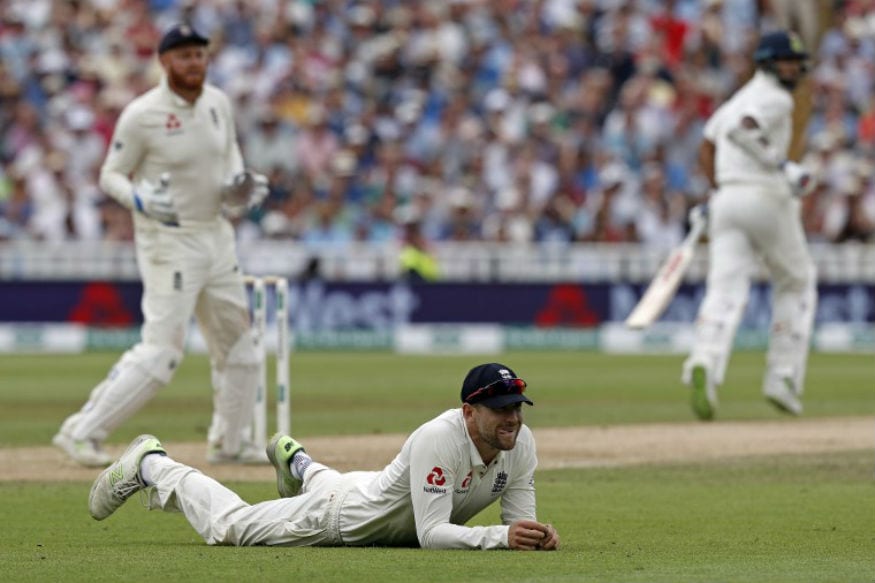 Slip catching continued to be a major thorn in England's flesh on Day 3 of the third Test at Trent Bridge, Nottingham with Jos Buttler dropping a rather straightforward chance off Cheteshwar Pujara in the ninth over of the morning.

The three Tests so far have seen the hosts spill as many as ten relatively simple chances, mostly in the slip and gully region. While dropped catches have been a major concern for both sides in red-ball cricket, England have been rather vulnerable in this department.

On the second day as well, Alastair Cook at first slip fluffed a regulation chance when Chris Woakes induced an outside edge off Shikhar Dhawan's blade at a time when England were already quite down in the dumps having conceded a massive lead.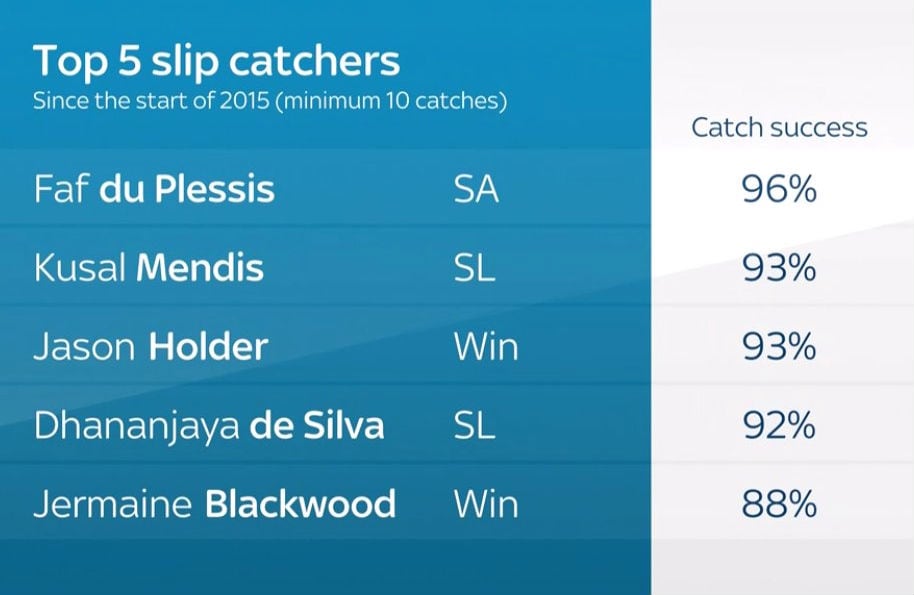 Twitter/ The Cricket Prof.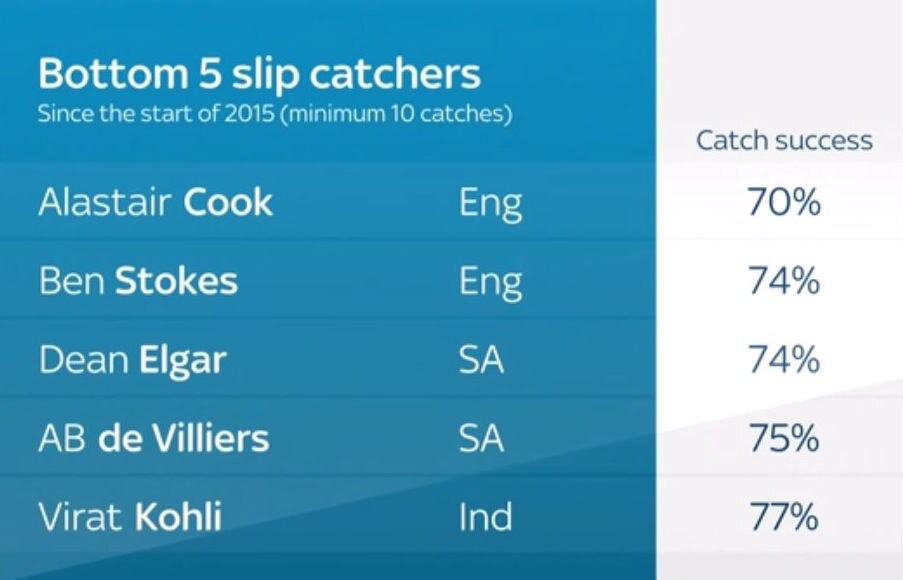 Twitter/ The Cricket Prof.

As shown in these CricViz graphics, England's struggles in the slips are severe. Stokes and Cook have the worst record of any slip fielders in the world since the start of 2015.

In fact, a statistic by CricViz confirms that since the start of 2015, Cook, a regular at first slip, only has a 70% successful conversion rate of all catches, easily the worst amongst his peers. Ben Stokes, who is generally seen stationed at second/third slip or gully, is second on that list with a 74% conversion rate. In comparison, Faf du Plessis, the South African captain, takes 96% of all chances that come to him while close behind him is the Sri Lankan batsman Kusal Mendis with a 93% success rate.

These glaring errors on the field have somewhat been turned a blind eye to with England having taken a comfortable 2-0 lead in the five-match series. In the first Test at Edgbaston, Dawid Malan dropping Virat Kohli on 21 cost them 130 runs and would have possibly the match if not for Sam Curran's rescue act with the bat later in England's second innings. At Lord's, Buttler twice having dropped Kohli and Hardik Pandya was lucky to be presented with a chance the very next ball on both occasions.

With the hosts clearly on the back foot at Nottingham, catches being dropped is possibly the last thing captain Joe Root will want to see from his fielders.

First Published: August 20, 2018, 6:07 PM IST