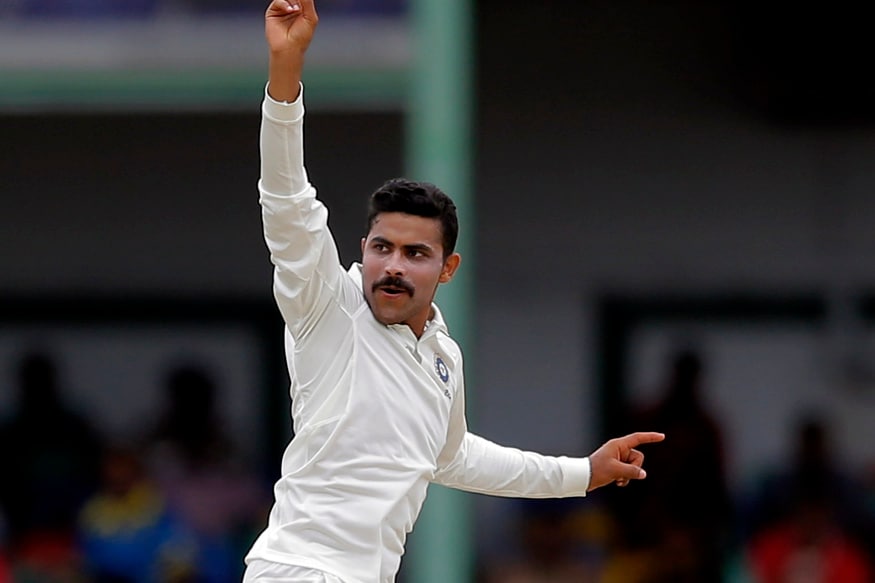 Birmingham and Southampton are around 140 miles apart, but the distance between the two cities would feel a lot more for R Ashwin.
India's first-choice Test spinner started with a bang at Edgbaston in Birmingham, picking up seven wickets that nearly helped India to a win in the first Test. But as the series has progressed, Ashwin's fortunes have dipped. A green track at Lord's negated his influence, as did an injury in Nottingham. By the time the series was sealed in Southampton, Ashwin was back to a familiar territory with questions over his performances outside Asia.
On a dry surface at Rose Bowl, Ashwin managed just three wickets from nearly 52 overs. On the other hand, his English counterpart Moeen Ali picked up nine wickets and spun England to victory. Comparisons naturally followed suit, with Ashwin's predecessor Harbhajan Singh vocal in his criticism, saying "Him (Ashwin) not being able to take wickets is the reason why we are 1-3 behind in the series."
The difference between the two off-spinners in the fourth Test was the speeds at which they bowled. Moeen's average speed was around 54 mph, while Ashwin was around four mph faster. Moeen was also more accurate; all he did was land ball after ball on the rough, which was all that was needed on a wearing surface.
Incidentally, that is pretty much the job description of another Indian spinner: Ravindra Jadeja. The left-arm spinner is precisely the kind of bowler India would have loved to have in Southampton but for the second time in the series, India read the conditions wrong and paid heavily. They played two spinners on a green track at Lord's, and played one on a dry surface at the Rose Bowl.
How India view – and treat – Jadeja the bowler overseas is an interesting subplot in itself. He is perhaps the third name to be filled – after Virat Kohli and R Ashwin – for Tests in Asia. But he has played only seven matches in SENA (South Africa, England, New Zealand and Australia) countries, clearly indicating he isn't choice No. 1. The last of those came way back in August 2014.
Even when India played two spinners at Lord's in the second Test, it was Kuldeep Yadav who partnered Ashwin. The team management might or might not have discussed the possibility of playing Jadeja, but it's a mystery how discussions in the outside world – including experts – hardly even mentioned his name. Harbhajan was among the many who batted for Kuldeep , while Sourav Ganguly termed Kuldeep a 'better spinner' than Jadeja in the pre-match television show.
But on what evidence are such opinions formed? Kuldeep had missed all first-class matches in 2017-18 season, and the only red-ball cricket he has played for the last one-and-a-half years are the three Tests spread over the period. On the other hand, Jadeja is the No. 3 ranked bowler and all-rounder in the ICC ratings, despite playing only one Test, against Afghanistan, in 2018.
Rankings and statistics don't necessarily tell the entire story, but it's a typical case of opinions, and selections, based on white-ball form. Jadeja hasn't played in Indian blues since July 2017. Kuldeep is a regular in India's limited-overs set up and, along with Yuzvendra Chahal, has provided what Jadeja and Ashwin couldn't – wickets in the middle overs.
Kuldeep's five-wicket hauls in the limited-overs series prior to the Tests even led to calls for him to be the first-choice spinner. He ended up bowling only nine overs in the only Test he played, before being left out of the squad.
"The important thing is to judge a player where he is more suited and where he belongs. It's always the case in India, I don't know why. Even now it's happening. A player does well in ODIs, and he keeps playing Test cricket. A player does well in T20s, he keeps playing Test cricket," former India cricketer S Badrinath, told CricketNext recently about the trend of picking players for Tests based on white-ball form. He might as well have been referring to such selections in the ongoing tour as well.
Jadeja is perhaps less skilful, but his numbers from the limited experiences in SENA is similar to Ashwin's. Both average around 46, while Jadeja's economy rate is slightly better (2.7 compared to Ashwin's 3.05). Jadeja even has something Ashwin hasn't managed – a five-wicket haul which he got in Durban, incidentally his first game in these countries.
The notion that the number of left-handers in England's side will render Jadeja ineffective has also gone against him. Jadeja, though, has been successful against left-handed batsmen: 57 off his 171 wickets in Tests have been of left-handers. In any case, Moeen showed it isn't the only factor for success; only two of his nine wickets in Southampton were of left-handed batsmen.
Where Jadeja misses out is his batting. He made a match-winning half-century in Lord's last tour, but hasn't done much else especially overseas. A batting average around 22 in SENA countries isn't close to what's expected from someone who has three first-class triple-tons.
It means India don't trust him to bat at higher positions, and see Hardik Pandya as a better option. Pandya has often batted at No. 6 in this tour, but hasn't done much with the bat apart from the second-innings half-century in Nottingham.
Perhaps Jadeja could compete for the all-rounder's slot with Pandya, given the similarity in numbers with the bat. The Oval, venue for the final Test, is known to assist spin and India could even play their two spinners together. Interestingly, Ashwin and Jadeja – the spin twins in Asia – have played only two Tests together in SENA, the last of which was in 2014.
Whatever combination India go with, it's worth remembering India have another proven Test bowler in their squad, who could do with a bit more faith in these conditions.