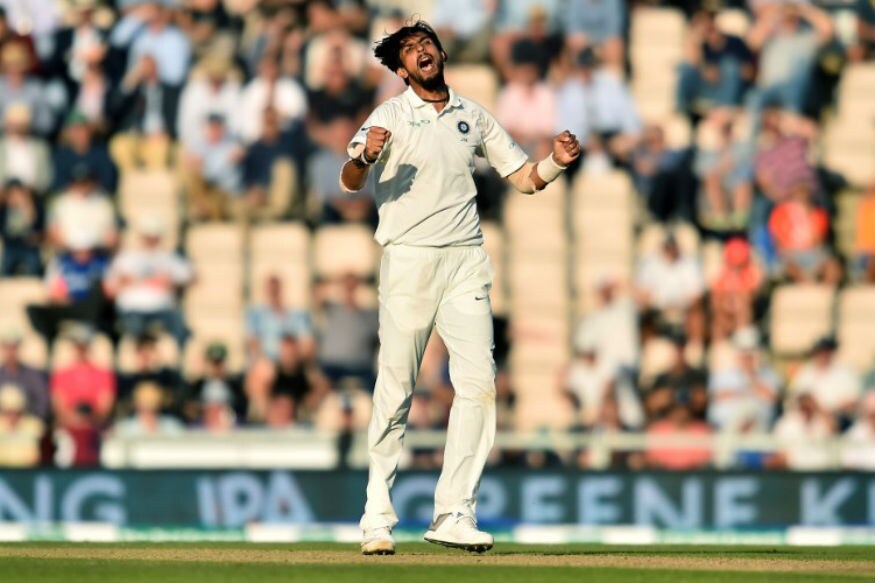 Ishant Sharma has delivered the kind of performances during India's current Test tour of England that indicate he might have finally found the consistency that has evaded him over the years.
He is now a senior bowler in the team, and with the wicket of Sam Curran in England's first innings at the Oval Test match, he picked up his 18th wicket of the series – a return which justifies that tag.
It was his 43rd wicket in Test matches played in England, which placed him in some elite company. He now has as many wickets as Kapil Dev in England, and one more will make him the highest Indian wicket-taker in the country in Test matches.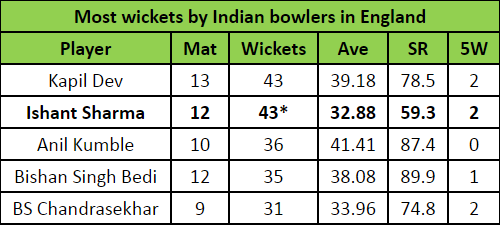 Ishant got to the landmark one Test quicker than Kapil (who played 13 Tests), and even has a better strike rate (59.3, as compared to Kapil's 78.5).
But that's not all. Ishant now sits only one wicket behind equalling the record for the most wickets by an Indian bowler in a Test series in England, currently held by Bhuvaneshwar Kumar who picked up 19 wickets in the 2014 series.

Ishant has firmly established himself as India's strike bowler in Test matches, banked upon by MS Dhoni previously, and now Virat Kohli to bowl long and hard spells in conditions that sometimes offer very little to fast bowlers. His statistics in England though, suggest that he has always managed to exploit the conditions which are conducive to fast bowling.
Look no further than the list of Indian bowlers which have the best wickets to innings ratio in England, which Ishant tops. Legends of the game like Bhagwath Chandrasekhar and Kapil Dev are below Ishant in the list, which suggests just how far he has come as a bowler.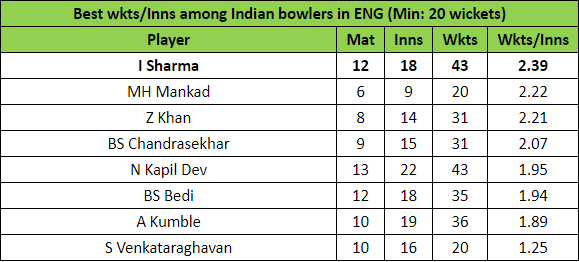 With India looking to win the last Test match to salvage some pride in the series, the team will look to Ishant once again to provide breakthroughs at crucial junctures like he has done throughout this tour. And that means, Ishant possibly has one more innings to further improve on those figures.