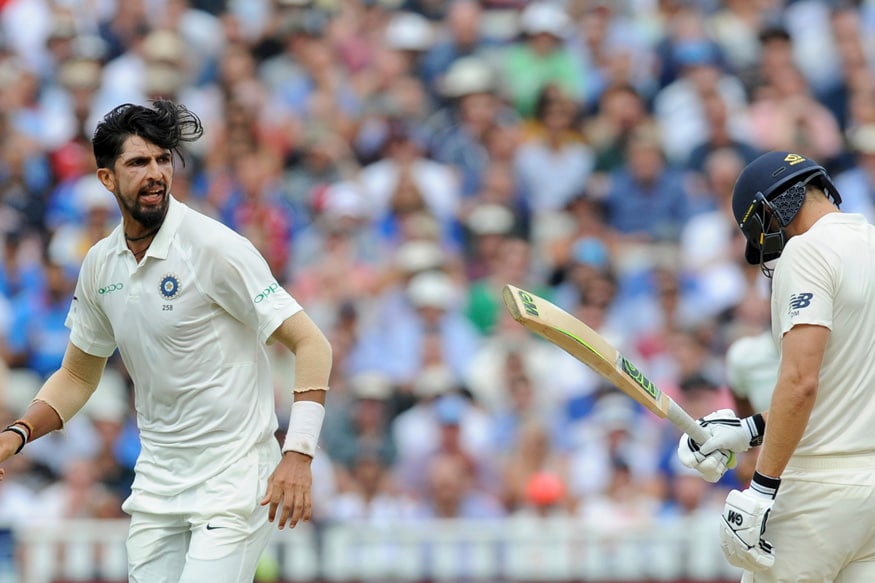 Ahead of the tour of England, a handful of Indian cricketers played county cricket to give themselves a chance of performing better in difficult conditions. Indian pacer Ishant Sharma joined Sussex under the guidance of Australian fast bowler Jason Gillespie.
At Sussex, as Ben Brown the skipper told Indian Express, Ishant meant business from the first day and there was no doubting that. "It was clear from the time he landed down and headed soon to a training nets that Ishant meant business. I remember he played a warm-up game early on; it was probably 5 degrees or something. Cold. But he put in a lot of overs. Same thing in the nets, he trained for hours with Jason," Brown said.
Gillespie, tormentor of more than few batsmen during his day and age helped Ishant refine his length and helped alter the wrist position. "I remember Jason telling him that he should probably forget the top of the offstump stuff; instead focus on the knee-roll." A better visual construct to focus on."
"If he had to hit knee high, then he had to get the ball fuller. That was the rationale." Apart from the conditions, both the tall fast bowlers had to work a little bit extra as England uses a Duke ball for Test cricket.
The former Australian bowler mentored the hard-working Ishant and seemed to be the perfect combination going ahead. "They would be at it for hours in the nets," Brown says. "The key to bowling in the UK is the length. We see a lot of bowlers fall into the trap of bowling too short and not challenging the stumps enough. I think that will be Ishant's biggest challenge," Gillespie had said. "If he can keep the stumps in play as much as possible, he can be quite effective."
The Sussex coach also helped Ishant tweak his approach to develop a variation. "He also worked hard on position of his wrist at release. He worked on the ball that held its line and got batsmen playing at the ball thinking it was going to come back and hit the stump," Gillespie had said recently. "and we spoke about bowling from different spots on the crease to create different angles."
For all the effort put in behind the scenes, there was just reward for Ishant Sharma as he caused a lot of damage to the hosts in their second innings with five-wicket haul. Ishant dismissed Dawid Malan, Jonny Bairstow, Ben Stokes, Jos Buttler and Stuart Broad.