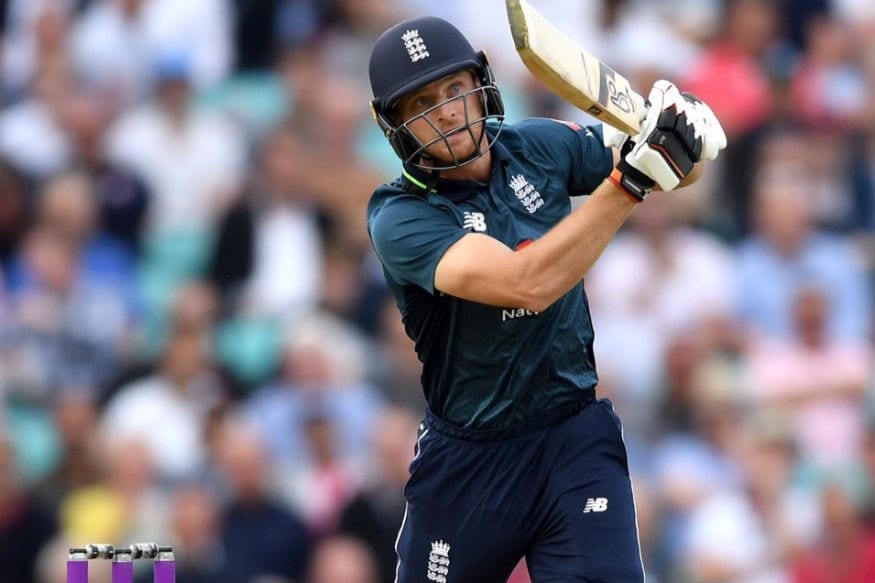 England skipper Eoin Morgan might have said that the team needs a way to tackle the Indian spinners, but opener Jos Buttler wants to stay calm and focus on the next game on Friday. He feels that it was just one game and there was no need to overthink or fret over the outcome of the opening T20I played at Old Trafford.
"It's one game. It's T20," he said. "We are confident. We will stick to what has served us well, stay true to ourselves and come back hard at them in the next game."
Buttler though made it clear that the Englishmen couldn't sit on the laurels of doing well against the Australians and need to rise to the challenges posed by Virat Kohli and his players. "India are and always are an amazing cricketing nation," Buttler added. "They always pose different threats and a different style to, say, Australia, so it will be a really good challenge. This is why you play, to take on the best.
"India is a huge cricketing nation with fanatical support. Being a diverse country, we have a lot of Indian supporters and it makes for a great atmosphere. We just have to accept that, and they get that support everywhere in the world."
The only player to shine in the opening T20I was Buttler and he made no bones about the fact that playing in the IPL has helped him fine-tune his skills further. "It's a fantastic place to bat. It's been another good challenge for me in my career and refreshing. Whether that's me opening forever, I don't know, I'd hope to retain the flexibility. But I do think it's the best place to bat. But it comes down to the makeup of the team," he said.
Buttler feels that staying strong mentally is an integral part of international cricket these days and that has helped him play well on a constant basis. "It's about accessing the mental side of the game and that's been pleasing, to work out good routines and staying in the moment in games," he said.
Kuldeep Yadav ran away with the game in the opening T20I and Buttler praised the spinner and said it was important for the English batsmen to get a hang of the chinaman bowler.
"It's very rare and he's a very good bowler. It's now down to the guys to gain an understanding. You see it a lot in international cricket that guys burst onto the scene and then people get a handle on them.
"It's getting used to the angle [because] wrist-spin is usually right-arm. He's a good bowler and as we have seen, wrist spinners have been a big weapon in T20. We know we are a lot better than we showed during that little phase of the game. We just didn't manage to capitalize on the start," the 27-year-old said.