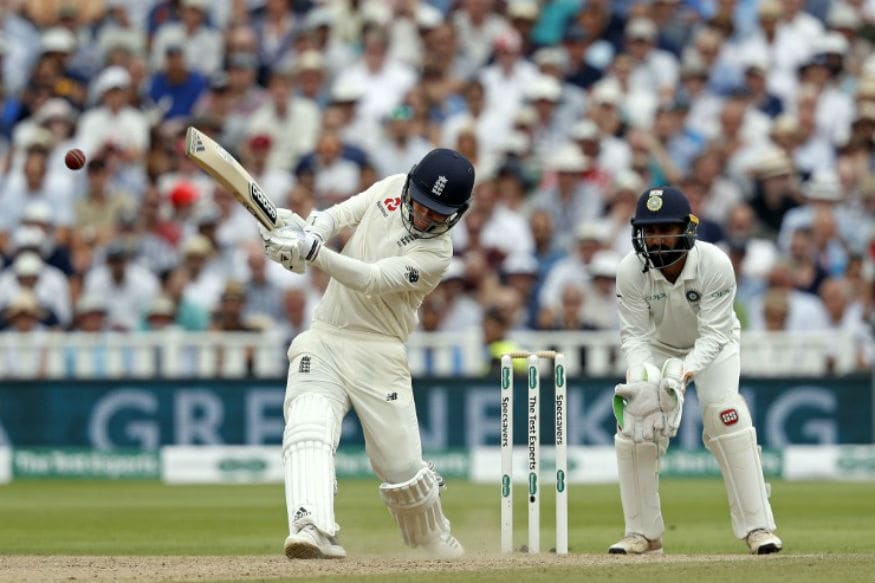 Nottingham: England captain Joe Root on Saturday welcomed all-rounder Ben Stokes into the playing eleven but said leaving out the promising Sam Curran for the third Test against India was one of his "most difficult" selection decisions.
Stokes will return to international cricket after being deemed 'not guilty' by a Bristol court on charges of affray.
Curran will miss out as the hosts look to press their 2-0 advantage over in the five-match series.
"It's probably one of the most difficult selections I've had to make as captain," Root told reporters at the pre-match press conference.
"Sam misses out Ben comes into the side. The difficult part is the fact that everyone is performing so well. I think some people would see that as the easy option, to leave Sam out.
"But he's offered so much to this bowling group - and at the start of the series I said to the team for us to win a five-match series against the best side in the world, it's going to take more than just 11 players."
Root underlined that the decision to include Stokes in the Test squad was made by the selectors and from there onwards it was just a matter of physical fitness.
"That was a decision made above our heads. From that point on it was about is he good enough to play for England. He has been a fine performer for us for a long period of time.
"You don't want to leave someone like Ben out. He offers so much to this group on and off the field. He is a big part of our team."
England won the first Test by 31 runs and the second by a convincing margin of an innings and 159 runs, the game Stokes missed due to the affray trial.
"I sat him down yesterday, just me and him, and asked him where he was at. He told me he's desperate to get out there, wants to put in performances and concentrate on his cricket now.
"We've got a huge opportunity in front of us, but ultimately as we have so far we've got to start well first morning, and then try to carry that forward," Root said.
Curran was one of the influential performers in the team's win in the series opener.
About Curran, Root added, "It's about us as a squad performing collectively for five games, and he's played a massive part in the first two. It might be that he comes back in later on. On this occasion, he's unfortunate to miss out. But what he's done so far has been nothing short of high-class."
Senior pacers James Anderson and Stuart Broad will play their third successive Test. This is Broad's home ground and Anderson is on the cusp of becoming the most successful fast bowler in Test cricket, with Australia's Glenn McGrath in his sights.
"It gives us a great chance of winning the game, so it would obviously be really nice (if Anderson takes the 11 wickets needed to go past McGrath here).
"You're talking about two of the all-time great bowlers. Whether it happens now or further down the line, I think there's no disputing that Jimmy is one of the best bowlers of all time not just in this current generation, but since the game began."
England too have a top-order problem though. Fast bowlers from both sides have done well, and the English top order hasn't scored many when faced with Mohammed Shami and Ishant Sharma.
"The surfaces we have played on have made it very difficult. We batted first at Edgbaston on a surface that did a little bit in the morning and we approached that really well and got to a decent score at lunch and fell away later down the line.
"At Lord's again a very challenging surface to bat on as you could see from the first innings. I think the runs the guys got in context of everything else that happened on that first day's play was all quite relevant."
The star batsman added, "I'm not concerned about it at all. We have some very talented players in our top order, some exciting young players and some good experience as well so I think a big strength of ours is we bat low down."
Root said that he wanted England to become a side that does well in all conditions, even as India have struggled to negotiate swing this summer.
"The difficulty is you turn up to Sri Lanka and you have two weeks to get ready for a Test match series, and they have already played three months in their own conditions and you are already playing catch up. That is never going to change. That was always going to be the case.
"The challenge for us is to deal with that. It might be difficult to win away but it makes more special when you do. The challenge for us to go away this winter and make sure we give ourselves the best opportunity to do that," Root signed off.