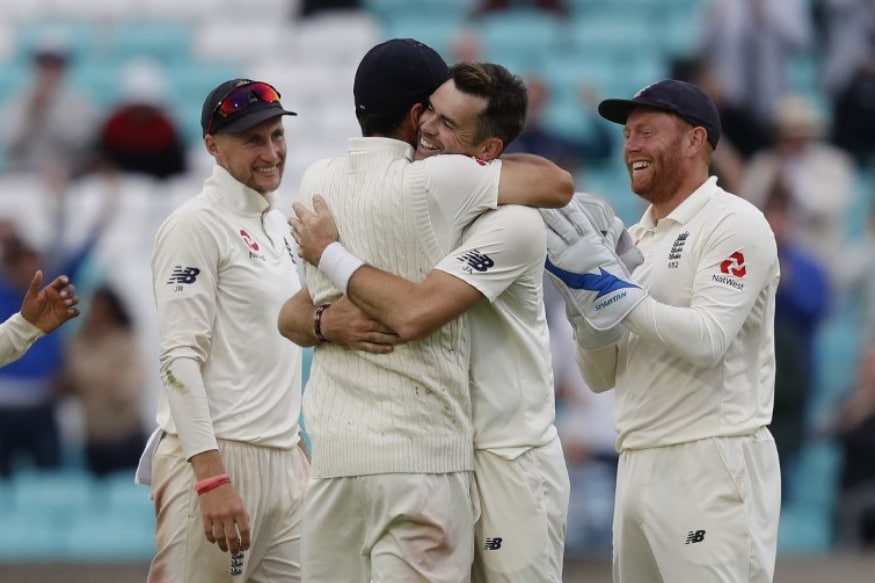 London: Australian pace legend Glenn McGrath has backed James Anderson to breach the 600-wicket barrier after the Englishman overtook him to become the most successful fast bowler in the history of Test cricket.

Anderson cleaned up Mohammed Shami on the fifth day of the fifth and final Test at The Oval to help England win the game by 118 runs and pocket the five-match series 4-1.

The wicket enabled Anderson to overtake McGrath as the most successful fast bowler in Test history, with 564 wickets.

He is now behind the spin trio of Muttiah Muralitharan (800), Shane Warne (708) and India's Anil Kumble (619) in the list of Test bowlers with most wickets.

"Just to see Jimmy now, he looks fit and keen and running around, it depends on what he wants to do. He has gone past me and I think the next bar is 600 Test wickets," McGrath was quoted as saying by the 'BBC'.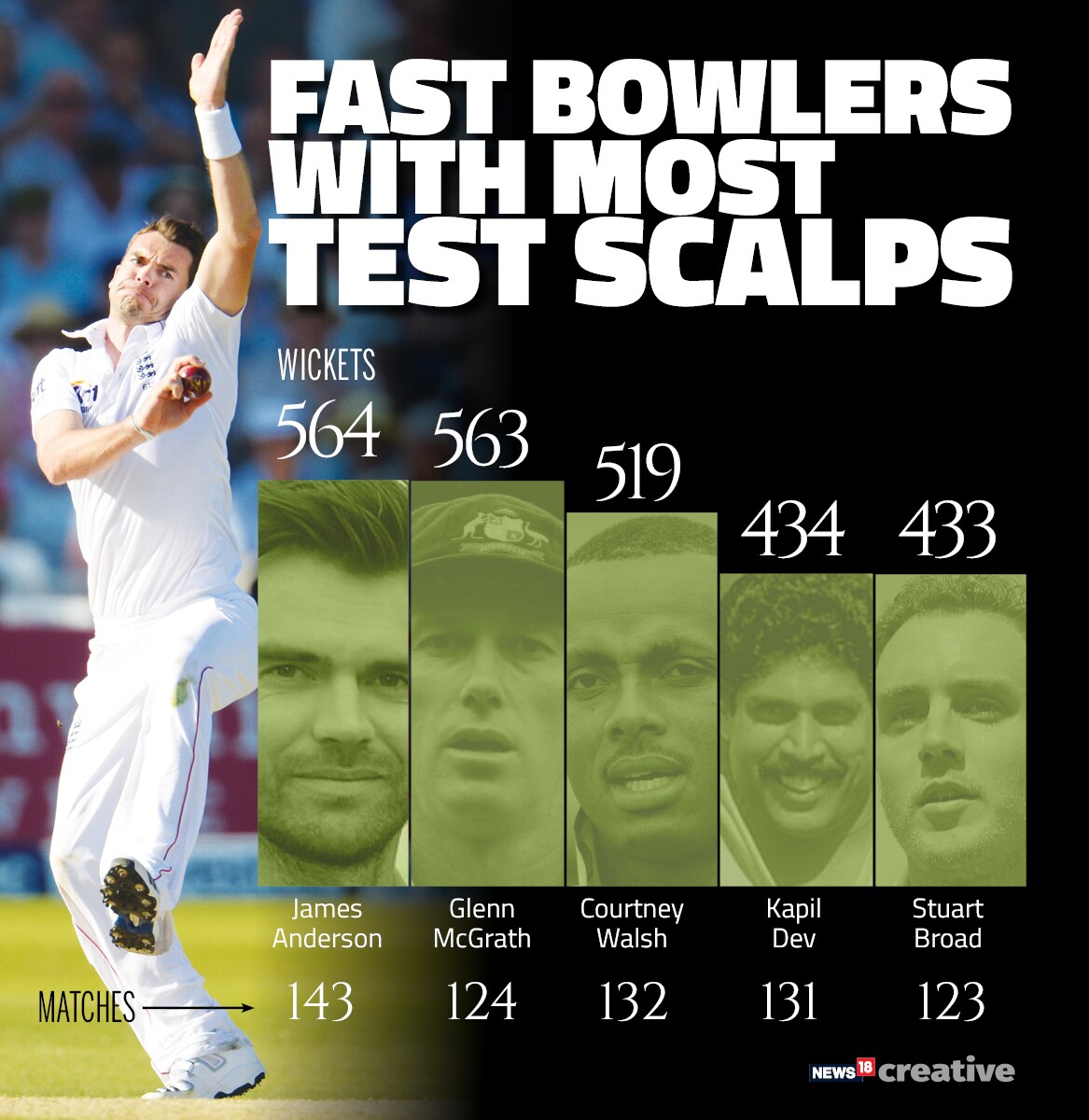 "If he can get to 600 Test wickets, that's an incredible effort, and if he is still got that drive, that passion to get yourself up, to put the hard work in off the field to carry you through on the field... if he has still got that desire, then he can play as long as he wants," he said.

McGrath finished his career with 563 wickets from 124 Tests, and coincidentally, his last Test wicket was none other than Anderson.

At 36, Anderson is at the twilight of his career but McGrath believes the Englishman is not yet done and the next target for him will definitely be Kumble's record.

"I think he's still got little bit left in the tank yet," McGrath said.

"I'd like to see Jimmy go and get 600 and then whether he wants to try and knock off one of these dodgy spinners that are still at the top of the tree. I think Kumble is about 619. That's within range," the former Australian fast bowler added.

First Published: September 12, 2018, 11:59 AM IST