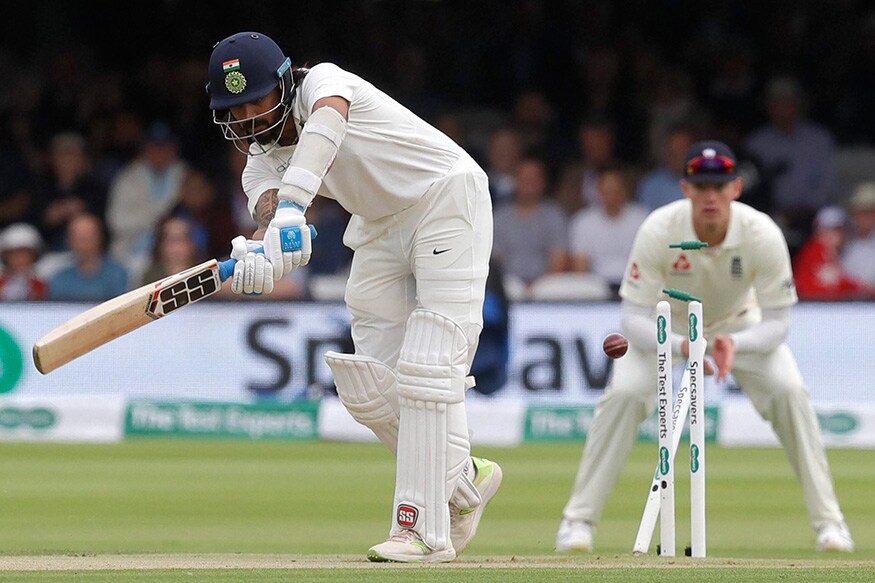 For a while on Friday after the unfortunate Cheteshwar Pujara run out – stranded badly by Virat Kohli – India were reduced to 15-3, I feared we were in for a repeat of Lord's 1974. Or worse.
Cricket followers of my vintage are unlikely to forget what happened in the aforementioned match. Set a target of 328 to win, India were bowled out for a paltry 42, Geoff Arnold and Chris Old exploiting the overcast conditions splendidly to destroy a fairly strong batting line-up.
Kohli and Ajinkya Rahane, avoided this ignominy on Friday, huffing and puffing for survival, and Ravichandran Ashwin's pluck then helped India past the 100 mark. But the visitors find themselves in deep trouble even though it is effectively a four-day Test - with the first day being washed out.
But two days still remain and England already have a first innings lead of 250, thanks to a maiden Test century by Chris Woakes, who had to fill the big boots of Ben Stokes, and a crucial 93 by Jonny Bairstow who was under the microscope for not delivering as much as he promises.
Their 199-run partnership for the sixth wicket not only salvaged the situation for England, who had the top-order lopped off by Shami and Sharma, but has also provided the home team a chance of victory.
Unless the weather further intervenes – as the met reports suggest - India could be hard-pressed to escape from Lord's without another setback, which could then effectively seal the fate of the series.
The only dilemma for England – if weather permits – is whether they should bat on or declare first thing on day 4. Time will be of the essence in the Test and I reckon Joe Root would have been happier if his side had been bowled out with this lead for it would have spared him turmoil.
What's put India into this precarious situation again after the defeat in the first Test at Edgbaston?
True, losing the toss was a big blow as India had to bat in distinctly bowling-friendly conditions. My surmise is that England's batsmen would have struggled too as India's bowlers have been very productive in recent months, though whether they would have fared as badly can only be speculated.
But ill-luck with the coin cannot condone the thoroughly inept batting by the India on the opening day. Rejigging the order, getting in Pujara for Dhawan has made no difference from the performance at Edgbaston. If anything, the batting looked as vulnerable as ever.
Clearly India's current woes are linked to the failure of the main batsmen. In three innings yet, only one – Kohli – has gone past 50. In fact, he made a century and a half-century in the first Test, which only accentuates the problem.
When you extend the frame of reference to the other overseas series played this year – three Tests against South Africa - the comparison between Kohli and the other batsmen only becomes dramatically starker.
India's captain has has scored 509 runs in 5 Tests (9 innings), which is impressive by any yardstick. The best run aggregates after him are by all-rounders Hardik Pandya (183) and Ashwin (142).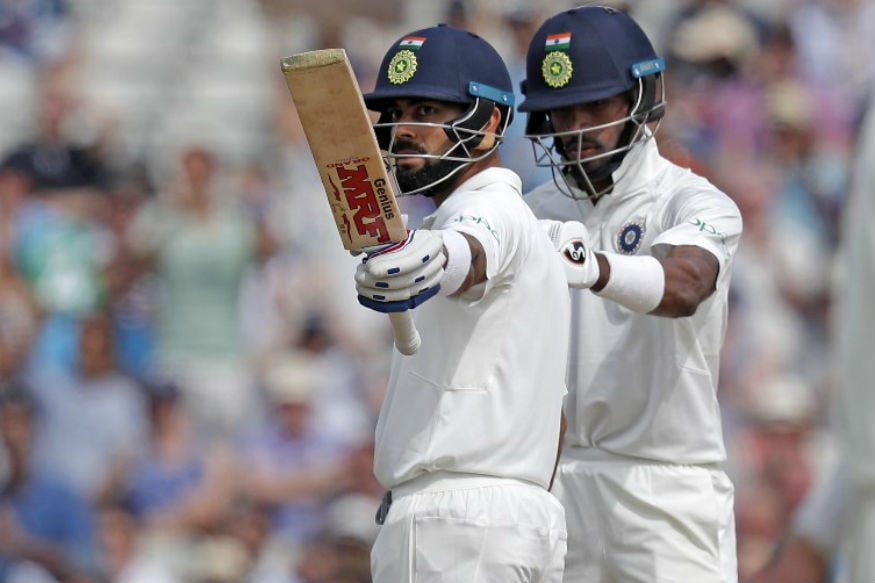 Virat Kohli has been the lone saving grace for India. (AFP)
Pertinently, 17 other players, including top order batsmen, have made a meager 1155 runs in 90 innings, which works out to an average of 12.38 runs per innings! This dismally lop-sided performance in the batting shows why India are floundering currently.
While the series in South Africa was fiercely contested – as reflected in the 1-2 result – and the first Test of this tour was a humdinger, India's collapse in the first innings at Lord's shows regression rather than progress as far as the batting is concerned.
Of course, playing in English conditions remains the biggest challenge for batsmen from all over the world, not just Indians, as the record books show. Late swing in the air and sharp seam movement off the pitch test the mettle of the best.
But it is success against this hardship that throws up the true-blue great batsman, as distinct from fair-weather, feather-bed maestros, which seem to abound in the Indian squad going by performances over the past couple of years.
The crux issues are of technique and temperament, not of talent. Natural ability alone can help up to a point, practicing with bowling machines up to a point further. No machine can predict the extent of swing a high quality bowler will get.
The greater need when playing in these conditions is of technical certitude acquired through constant learning, and more particularly a doughty temperament and good old-fashioned grit, to go with intrinsic talent.
Kohli's success in South Africa, and especially on this tour as yet, highlights this. On his previous visit to England in 2014, he was an abject failure scoring just 134 runs in 10 innings. At Edgbaston, he made 200 runs – and with aplomb – to show why he is the best batsman in the world today.
Behind Kohli's transformation is four years spent climbing a steep learning curve. He examined and assessed his own shortcomings, worked hard to overcome them with assiduous practice/training, all stemming from a burning ambition for excellence.
It must be ceded that Kohli is an exceptional cricketer, yet there is something to be learned from him by the other Indian batsmen where application, adaptability and ambition are concerned.
In turn, as captain, Kohli has the responsibility to apply both his analytical mind – in conjunction with the support staff - as well as man-management skills (this almost entirely on his own) to help his struggling teammates actualize their potential.
What comes very easily to Kohli may not be easy to understand or follow by others, even the most skilled. Players can be victims of anxieties, insecurities, casualness. The captain's responsibility is to resolve this, compassionately or ruthlessly, depending on the circumstances.
A one-man show may work once in a while, but is unsustainable over a period of time for a team that aspires to be the best in the world. This is what Kohli and Co had set out to do on this tour: make their no.1 Test ranking more meaningful.
Barely into the second Test, the team finds itself on a slippery slope. Results of previous tours (0-4 in 2011, 1-3 in 2014) show how sharp this fall can be unless the determination to fight back, through robust analysis, astute player management is strong.