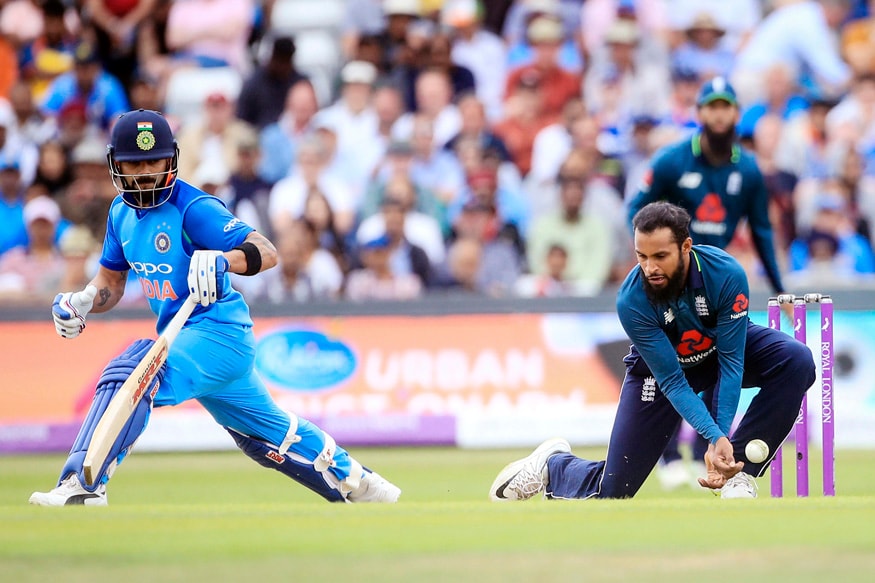 England put in a clinical performance as they outplayed India to register a comprehensive eight-wicket victory in third ODI at Headingley and also sealed the series 2-1. India were outplayed in all three departments, and with less than a year to go for the World Cup, captain Virat Kohli said that the team needs to get the balance before the big tournament.
"We need to have a good balance in the side, and we need to get our act right before the World Cup. We can't rely on one skill, and we need to do well in all departments," Kohli said in the post-match presentation.
Talking about the match, Kohli said England deserved to win and India were simply not good enough,
"We were never up to the mark as far as runs were concerned. We had 25-30 runs too little. England were clinical in all departments and throughly deserved to win. We need to be at our best against a team like England. The pitch was slow throughout the day which was surprising, not damp, just slow. Against the new ball it was two-paced but slow with the spinners. Haven't seen pitches like that here before. The bowlers did well, especially their spinners who didn't get greedy and contained the runs before getting wickets eventually," he added.
Adil Rashid bamboozled Kohli, pegging back his off-stump and the Indian skipper praised the leg-spinner for his performance.
"I've been playing against Rashid since U-19 and it was a terrific ball, so it's just one of those balls that you have to take in your stride and say "Wow". I'm surprised that his turn has reduced over the years, but this one was an amazing ball," he said.
India decided to ring in the changes for the decider, a decision which backfired eventually but Kohli defended the move, saying it looked bad because of the result.
"We thought Dinesh did well, but he couldn't convert his start, so I don't regret the batting order changes. Shardul was meant to get some exposure, and Bhuvi needed to make a comeback. When the changes don't come off, they look unnecessary so it must be taken in our stride," he said.
England captain Eoin Morgan praised his team, calling it an 'outstanding' performance from the team.
"The tone was set by the bowlers. Wood and Willey were on the money, had their lines and lengths down. The ball swung a little for 4-5 overs. We took our opportunities well whenever we got the chance. We know the conditions here well, and we are happy we took advantage of that. I didn't think it would be a belter, probably a 300-320 ground, but our spinners today were brilliant.
"The chase was started by the two openers, and then Joe and I carried on. It's the guys on my right, my team, that make my decision look good. You're only as good as your team. Our guys were brilliant."
He also praised his team for bouncing back in style after losing the first ODI,
"In Trent Bridge we were off, and India punished us, and since then we have done well, and grown as much as we could. It's satisfying that we learnt over the series, made plans, and executed what we said we'd do. So that builds confidence in the team. We need to be at our best before the World Cup, and remove any glitches from our game."
Joe Root was named man-of-the-series for his two hundreds.
"It's about putting faith in your game and backing your ability, so I'm happy I have done well in the last two games and I'll take the confidence into the Tests. We've done well here over the last few years. The pressure of this being a must-win game was important and I am happy I contributed, " he said.