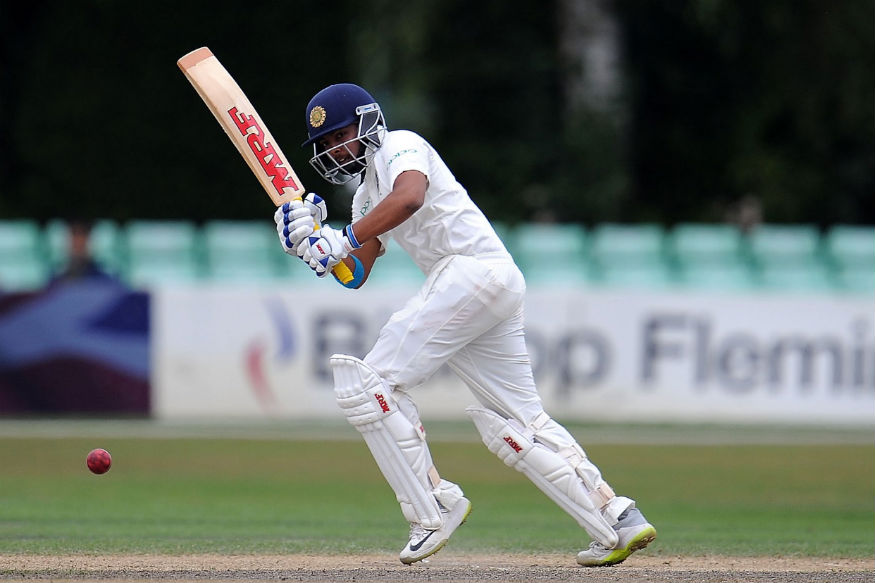 Another overseas tour that promised plenty has ended in a defeat and yet again the 'what-ifs' are dominating the discussions. What if Sam Curran hadn't scored so many runs lower down the order? What if India's batsmen hadn't collapsed in the first innings at Southampton? What if at least one of the top-order batsman had showed the consistency that Virat Kohli did?

While seeking the answers, it's time for the Indian team, and the fans to move on. The harsh cricket calendar never stops running, and India have no choice but to look ahead.

Among the plenty of lessons the team can learn from the England series, the biggest and obvious one is: A positive start from the openers can set the tone for rest of the match.

But India are going through an opening crisis where not even one of the batsman has made it count. Shikhar Dhawan has failed to convert his starts, KL Rahul has question marks over his ability outside the subcontinent.

In the only Test India won, at Trent Bridge, the openers added 60 in each innings. Those were the two occasions when India crossed 300, but even in that game, neither Dhawan nor Rahul made it big. Interestingly, their highest scores in the series are 44 and 36 respectively. The tour even saw the downfall of one of the team's most successful opener overseas in recent times – Murali Vijay

But maybe it could also give a beginning for another opener, Prithvi Shaw. The result of the Oval Test is immaterial to the series, but it provides India with an opportunity to look at a few other options. The 18-year-old from Mumbai is one of those options who has been earmarked for the future.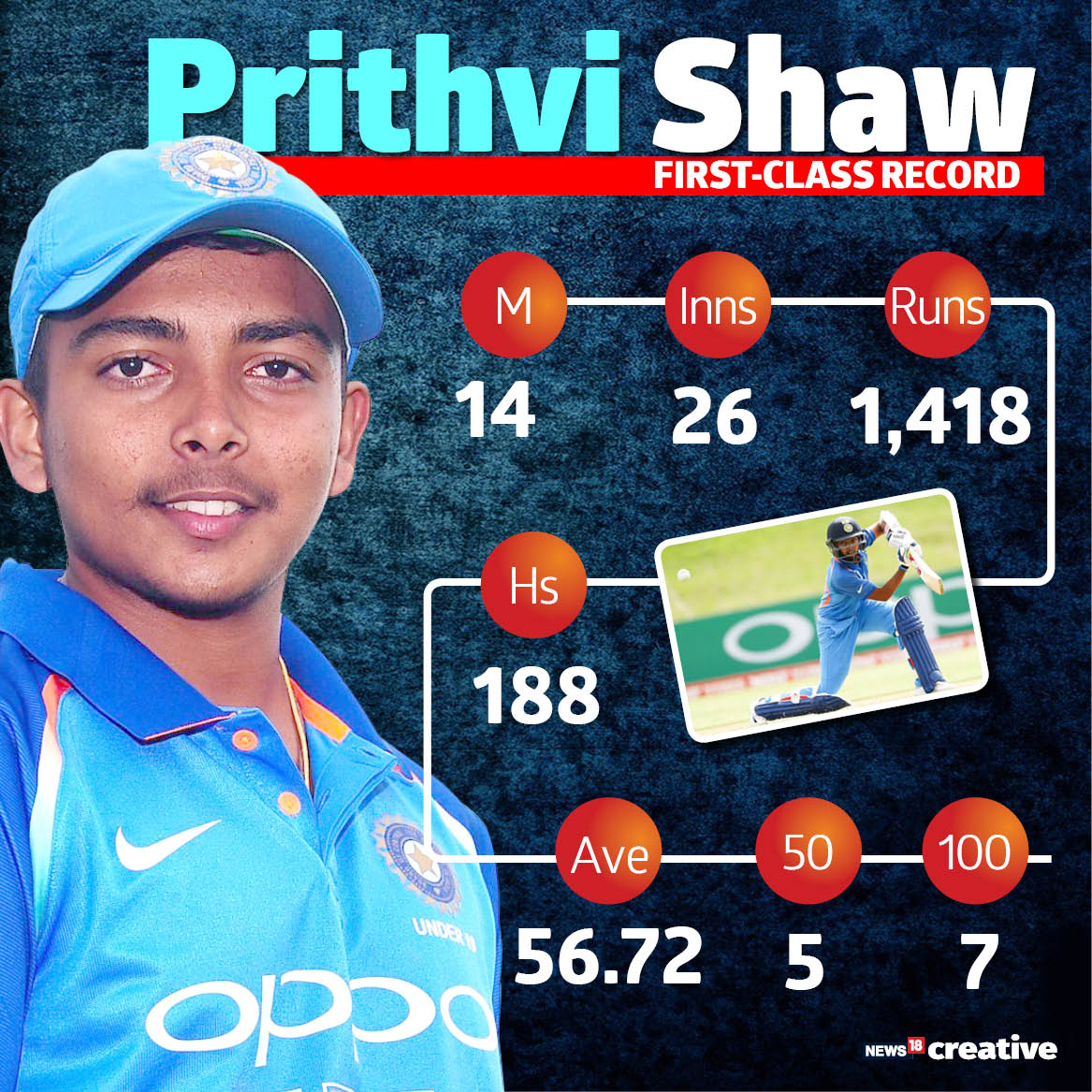 Shaw's has already been a rapid rise through the ranks and now that he has made it this far, there is not much reason to 'ease' him into the system given the situation. There isn't much time as well, given India have only three more Tests before another big overseas tour of Australia begins.

And now that the selectors have picked him for England Tests, it's likely, and only fair, that he is retained for Australia too. In such a scenario, India shouldn't get into a situation where Shaw is directly given an acid test in Australia.

Two of the three Tests that India have before the Australia tour are against West Indies in India. With due respect to Jason Holder & Co, the series shouldn't be a big problem for the hosts.

And in any case, there's enough evidence from Dhawan/Rahul to suggest that form in subcontinent doesn't necessarily mean success abroad. India will learn very little even if Dhawan or Rahul score big centuries in that series. They can gain much more if Shaw has a few games under his belt before Australia, so that the team can at least have more options Down Under.

The situation is somewhat similar to India's 2011-12 tour of Australia where they played a largely unchanged batting order despite suffering embarrassing defeats game after game, even though they had an Ajinkya Rahane in the squad. Even in dead-rubber final Test, India just couldn't get to drop a VVS Laxman/ Rahul Dravid, who managed only 155 and 194 runs respectively from 8 innings each that tour. In comparison, R Ashwin scored 163 runs from two innings fewer.

India knew then that Rahane was one for the future, and yet delayed his debut for ones who didn't have much time left. Even if Rahane had failed then, it would have been invaluable experience. Ditto with Shaw now.

Back then at least, India had time on their hands to introduce Rahane given the subsequent season was to be played in the subcontinent. India don't have that luxury with Shaw now given the Australia tour isn't too far away.

There's also enough evidence that Shaw won't be overawed by the big stage. He has been in the spotlight since the age of 10, and by 16, made his first-class debut scoring 120 in a successful fourth-innings chase against Tamil Nadu in the Ranji Trophy 2016-17 semifinal.

Soon, he made a ton on Duleep Trophy debut and equalled the record held by Sachin Tendulkar for scoring centuries in his debut matches of Ranji Trophy and Duleep Trophy. In his first five first-class matches, Shaw had four centuries.

It's no secret that Shaw has technical issues due to his aggressive style of play. His backfoot stays rooted to the crease, and his short stature means he hardly reaches the ball while driving off the front foot. It results in a majorly hands-dependent batting style, which was said to be a hindrance overseas.

But Shaw had an excellent mentor in Rahul Dravid at India Under-19 and India A, who knew that proper technique wasn't the only means to score runs.

"In the practice sessions, I tried to get the back foot across but it's not happening," Shaw had said recently after a ton against South Africa A in Bangalore. "But Rahul (Dravid) sir said, 'it's fine if you're doing that and you're scoring runs'. It's not affecting me while scoring runs. I know it's a mistake but I am still comfortable with my batting."

The technical flaws haven't reflected in his performances; Shaw made two List A centuries in India A's tour of England, and also a 188 against West Indies A in a first-class match, apart from 62 against an England Lions attack that had Sam Curran and Chris Woakes.

The current openers are nowhere close to where Laxman/Dravid were in Australia then. Dhawan and Rahul probably have bright futures ahead of themselves, but if the selectors have earmarked that Shaw is one for the future, there's no harm in giving him a go when there is little to lose.

First Published: September 5, 2018, 8:20 AM IST