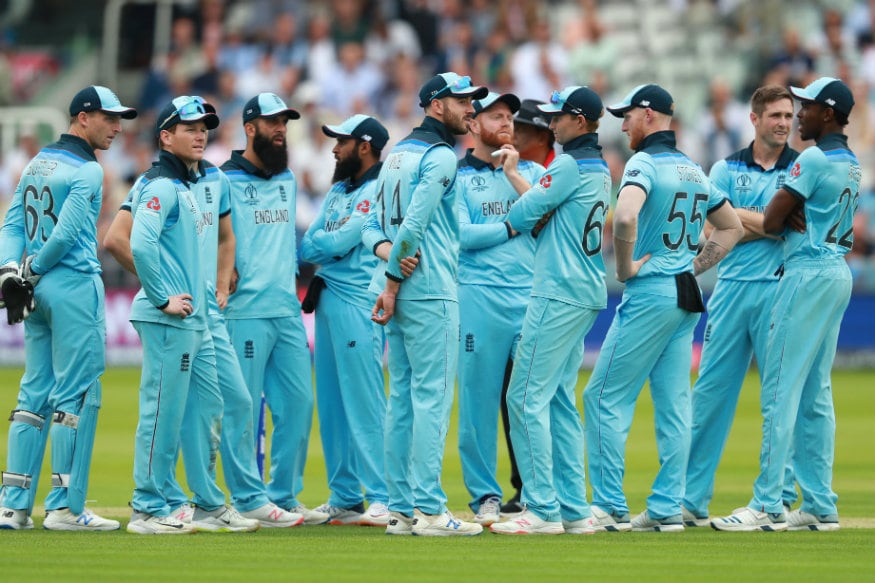 England were the pre-tournament favourites to win the 2019 World Cup – home team, form, a devastating batting line-up, crowd support – everything was in their favour.
But as things stand today, they are one loss away from bowing out before the semi-finals.
England were in scintillating form leading up to the World Cup and had formed a world-beating ODI unit.
We compare the England of the last two years to the England of World Cup 2019 and try and analyze where they have faltered.
England's Remarkable Run from 2017 Till 2019 World Cup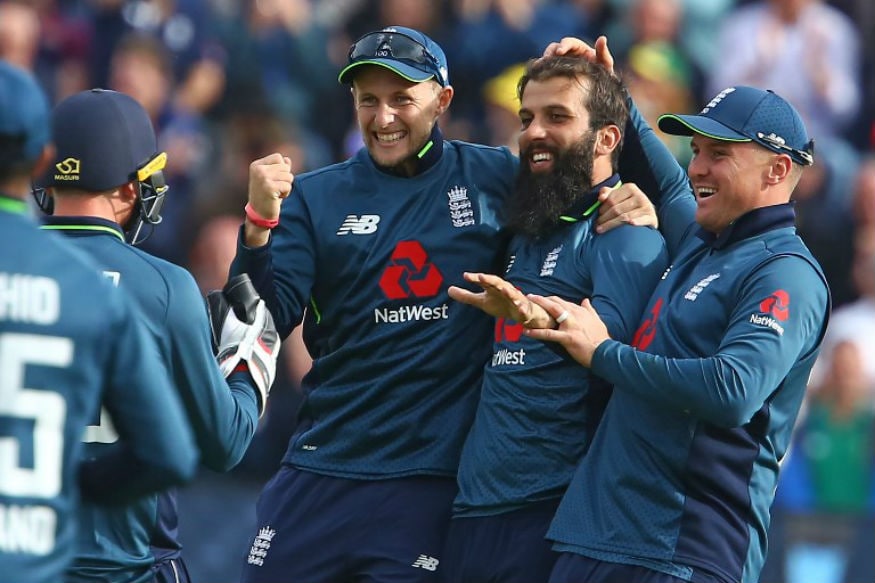 England has had an incredible run since 2017 till the beginning of the 2019 World Cup. In this period, they have won 39 of the 55 ODIs they have played. Their win-loss ratio of 3.25 is, by far the best in the world – in second-place is India with a win-loss ratio of 2.69.
England's home-record in this period was nothing short of sensational. They won 22 of the 25 completed matches at home – these included 6 consecutive bilateral series' wins, four of them (against Australia, West Indies, Pakistan and Ireland) clean sweeps.
2017 and 2018 are amongst England's four best calendar years in ODI cricket (in terms of win-loss ratio; min. 10 matches). They had a win-loss ratio of  6 in 2012, 3.75 in 2017, 3.25 in 1992 and 2.833 in 2018.
England's domination was built on their phenomenal batting line-up. The combined batting average of their top 7 was 44.85 and second only to India in this period (49.19). Coupled with this their strike rate – of 101.36 – and England possessed incredible batting prowess.
Where they had an advantage even over India was in the depth of their batting and their lower-middle order. England's 4-7 averaged 42.25 and scored at a rate of 101.38 – both, the highest amongst all teams in this period.
As many as 6 English batsmen – Joe Root, Eoin Morgan, Jonny Bairstow, Jason Roy, Jos Buttler and Ben Stokes averaged above 40 and scored at a strike rate of 90 or more (or almost 90 in Root's case – he had a strike rate of 89.42) in this time-frame.
England were also a great chasing unit in this period and won 21 of the 25 completed matches while chasing – the best amongst all the teams in the world.
Overall, this period was the greatest in England's ODI cricket history and this team, led by Eoin Morgan, the best ever they had in the format.
The Aberration – ICC Champions Trophy, 2017
Barring their series loss to India at the beginning of 2017, England did not lose (won all and drew one against West Indies) a single bilateral series (two or more matches) in this period.
But they faltered at the big stage in a world tournament – the ICC Champions Trophy 2017 – and that too at home.
England chased 300-plus against Bangladesh with 8 wickets in hand, again scored 300-plus and beat New Zealand by 87 runs and chased down 240 against Australia at almost run a ball – only to be beaten by Pakistan in the semi-final.
The top-order failed to convert starts and the lower-order collapsed as England were dismissed for a paltry 211 which Pakistan overhauled with ease with 8 wickets and over 12 overs to spare.
The pressure of playing a knockout in a world tournament being favourites at home got to England and they crumbled.
World Cup 2019 seems to be no different! In fact, it is a bigger stage and England seem to have choked even earlier in the tournament.
England's 2019 World Cup Campaign
Chasing Under Home-Pressure at World Event:
England has turned out two different sides in the tournament. They are ruthless on flat tracks piling up big totals and batting the opposition out of the match - they have scored between 300 and 350 twice winning and losing on one occasion each, scored more than 350 twice batting first and won on both instances and chased down West Indies' 212 with more than 16 overs to spare.
But chasing in bowler friendly conditions has been their Achilles Heel. Twice, they have succumbed batting second – at Leeds against Sri Lanka and at Lord's against Australia – averaging 216.5 in these two matches. Their third loss in the competition had also come while chasing against Pakistan.
This has been a major difference between the England between 2017 and 2019 and the England of World Cup 2019. The former lost just 4 of their 25 matches chasing. This team has already lost 3 of 4 matches batting second.
With not much change in the squad, the difference has to be the pressure of being the home-favourites at a world event – the flagship tournament of the game - which was not the case in the numerous bilateral series they won.
The Injury to Jason Roy:
The injury to Jason Roy was a huge blow for England. Roy had scored 215 runs at 71.66 at a strike rate of 118.78 in the three innings he played in the tournament. He had already registered one hundred and a fifty.
Roy had been in fine form for England since 2017 scoring at an average of 42.53 at a rate of above 100.
His replacement, James Vince has scored 40 runs from 3 innings at a strike rate of just 78.43.
What has compounded England's top-order problems is the indifferent form of Jonny Bairstow.
Bairstow – Not at his Best in WC 2019: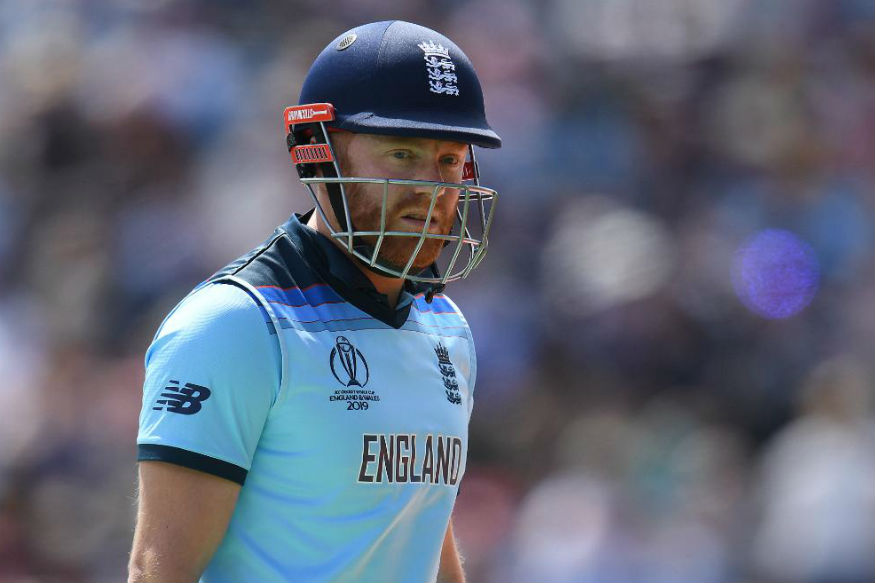 Jonny Bairstow was amongst the best openers in ODI cricket between 2017 and 2019 (till the World Cup). In this period he aggregated 1871 runs at an average of 55.02 and strike rate of 113.6, including 7 hundreds.
Bairstow has been in indifferent form in World Cup 2019 having scored just 245 runs in 7 innings at an average of just 35 – that is a drop of over 20 runs per dismissal from his form since 2017. Moreover, his two fifties have come against the comparatively weaker teams – Bangladesh and Afghanistan. In the remaining matches, he has scored 104 runs in 5 innings at an average of 20.8 including two ducks.
England are individually and collectively missing the services of their opening pair of Roy and Bairstow in this tournament – the duo averaged 62.48 with 7 hundred stands in the period between 2017 and the World Cup.
Buttler's X Factor Missing:
Jos Buttler has been one of the most devastating lower-order batsmen in the last 3-4 years in ODI cricket. Since 2017, he has scored 1314 runs in just 39 innings at an average of 46.92 and strike rate of 118.37, including 4 hundreds.
But after his 103 against Pakistan and 64 against Bangladesh, the fizz seems to have gotten out of Buttler's batting. He has scored 2, 10 and 25 in his last 3 innings. His failures against Sri Lanka and Australia were a major reason why England fell short in these run-chases.
England have won 10 of the 12 matches where Buttler scored 40-plus between 2017 and the World Cup – that is how much they depend on him.
Rashid's Poor Wicket-Taking Form: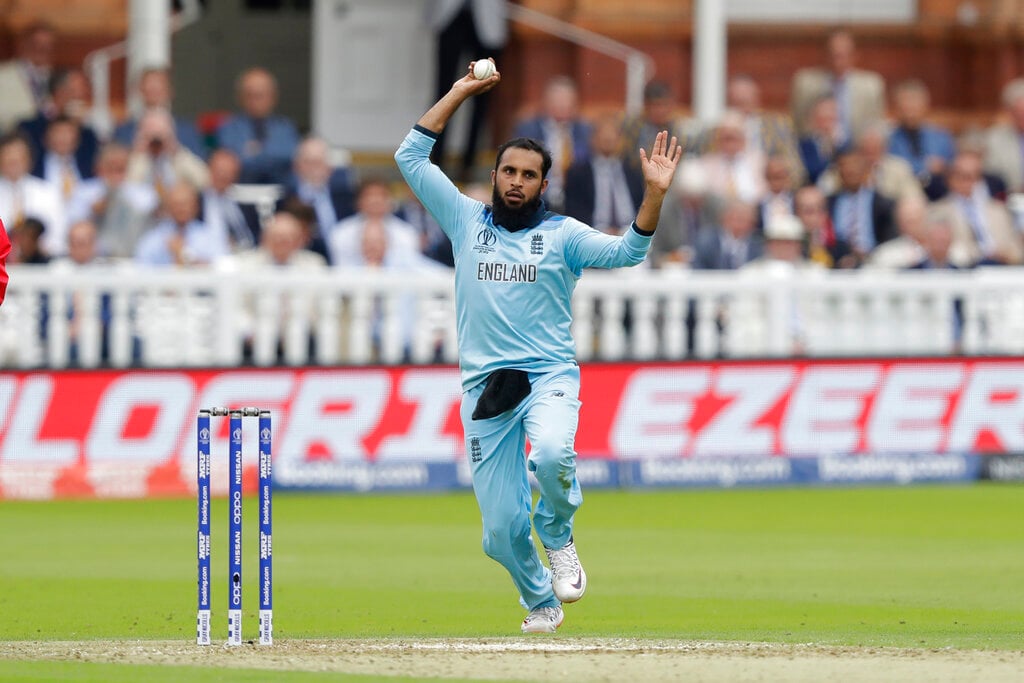 Adil Rashid was the third-highest wicket-taker in the world in ODI cricket between 2017 and the World Cup in England. He picked 81 wickets at 27.49 apiece at a strike rate of 29.3.
However, he has not been at his best in this World Cup and has only taken 7 wickets from as many matches at an average of 51.85 and strike rate of 54. He went wicketless against Pakistan, West Indies and Australia.
England have been dependant on Rashid to provide the breakthroughs in the middle overs – but that has not happened in the tournament.
England have some of their top performers struggling and not having the same impact they did in the last two and a half years. Coupled with that the pressures of being the home team and the favourites in the biggest event of them all and England find themselves in a spot of bother.
Will they rise to the occasion or succumb?