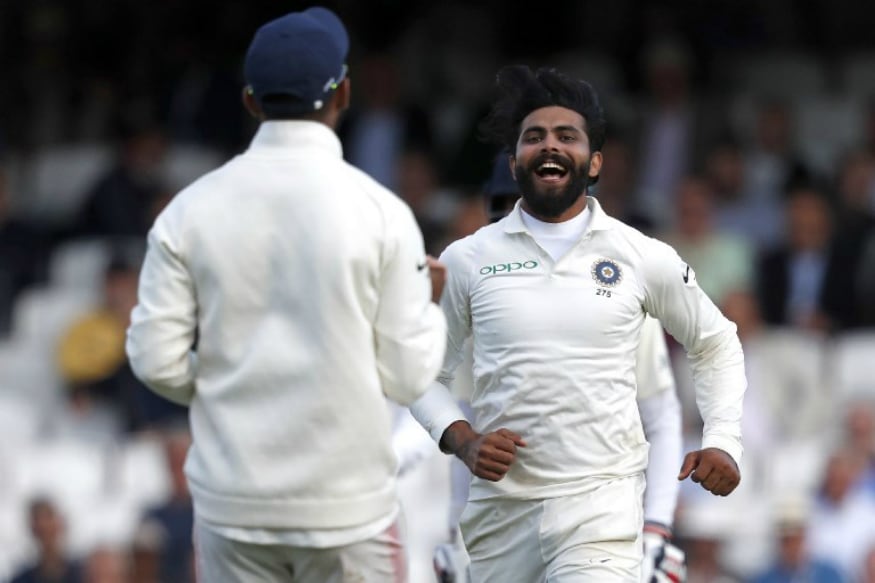 The choice between being an all-format player or a single-format specialist is a tough one for plenty of cricketers. Some pick one over the other, while others do everything they can to be suitable for every format of the game.
A tougher situation is when you're consigned to one format, not by choice. Ravindra Jadeja finds himself in such a situation. In fact, it's slightly tougher given he is nearly consigned to playing only Test cricket within Asia, and not the first option outside the subcontinent.
Jadeja was left out of the Indian side for the first four Tests in England, by when the series was lost. He finally got an opportunity in the dead-rubber final Test, and that too by force given R Ashwin was out with an injury. Finally in, he made a mark immediately, picking up two wickets - of Keaton Jennings and Ben Stokes - on the first day. He then dismissed Stuart Broad and Jos Buttler on the second day to return 4 for 79 in 30 overs in the England first innings.
Jadeja showed typical accuracy, bowling tight lines and leaving the rest to the pitch and batsman. It was a decent comeback to international cricket considering his only other Test this year was against Afghanistan in June. Now that he got the opportunity after a break, Jadeja made his intentions of playing all formats clear.
"For me the biggest thing is that I am playing for India and maybe some day if I do well, I will be back playing all three formats of the game soon enough," he said after the end of Day 1. "But my aim is to convert any opportunity I get into performance."
Not too long ago, Jadeja was an all format player given his abilities with bat and ball, and his brilliance on the field. However, things changed in the middle of last year with Yuzvendra Chahal and Kuldeep Yadav taking over as India realised the importance of wickets in the middle overs of limited-overs cricket. Jadeja - and Ashwin - were not providing that, and India had to leave them out.
Jadeja last played in Indian blues in July 2017 when India toured West Indies. He hasn't even made it to the side as a third spinner since then, with Axar Patel getting the nod for that spot.
Between January 2016 and his last ODI in July 2017, Jadeja picked up only 11 wickets from 14 matches. In comparison, Kuldeep has 48 wickets from 23 matches since his debut in June 2017. The story wasn't too different in T20 cricket. Even in the IPL 2018, Jadeja played all 16 matches but bowled only in 14 of those picking up only 11 wickets.
"When you are playing just one format it is very tough because there is too much gap between matches and the experience (rhythm) you need to play at international level is less," he said. "So you have to keep motivating yourself – whenever I get a chance, like in this game, whatever ability I have, I have to give my best on the field."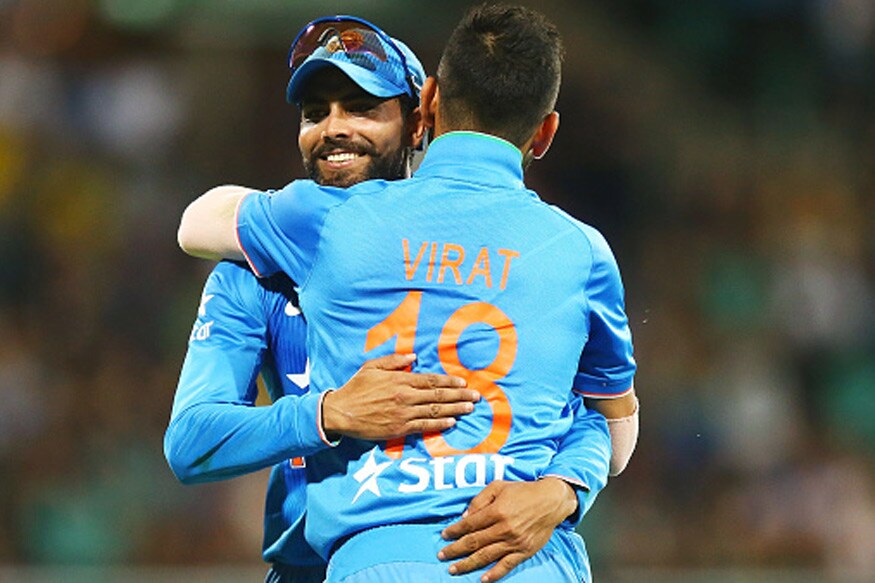 Ironically, Jadeja's strengths in Test cricket turned out to be his weakness in white-ball cricket. In Tests, Jadeja was accurate and relentless. In ODIs and T20Is, the same bowling style was predictable. It didn't help that Jadeja didn't have too many variations. He remains perhaps the best Indian fielder, but he's still not done much to move up in the batting order.
With less than a year to go for the World Cup 2019, Jadeja wants to change that.
"Whenever I get an opportunity to play for India, I will give my best in both aspects – batting and bowling. I want to become a trusted member of the team and I can fulfill the all-rounder slot well because I have done it before in the past. It isn't anything new to me. It is a matter of time.
"When you are going through a bad patch, you need to play more and more to regain your old form and touch. So it is possible the more I play international cricket, the better I will perform and will be able to make a comeback in all three formats."
Jadeja is running out of time - he isn't part of the one-day side for the Asia Cup either - and unless something major happens, he very much remains consigned to just Test cricket for now.