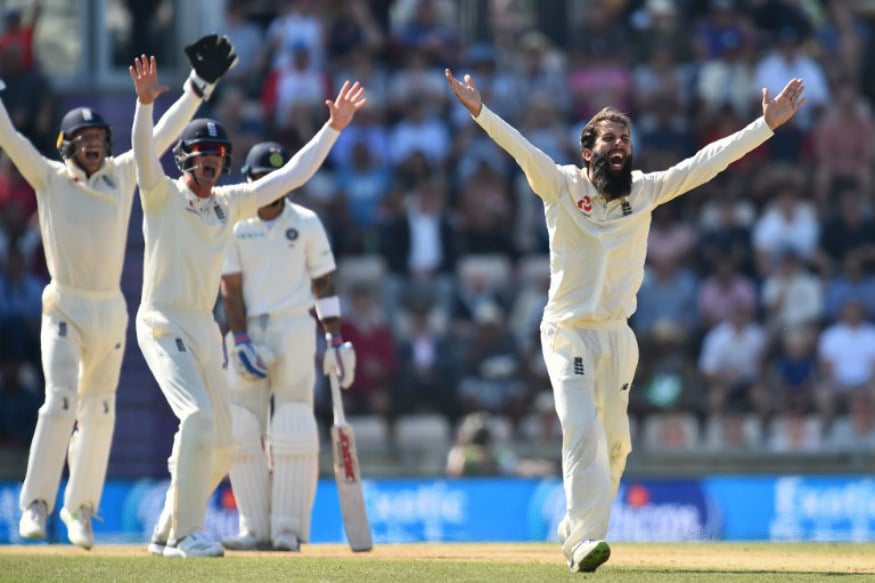 When Moeen Ali plucked eight Indian wickets at Southampton in 2014, it seemed an aberration. India were after all the best players of spin in the world, weren't they?

Later that year, Nathan Lyon winkled out seven as India collapsed in a heap of aggro at Adelaide. Surely he got lucky?

And then it happened again. And again.

Seven wickets in a shambolic fourth innings to Rangana Herath at Galle. Twelve wickets to Steve O'Keefe at Pune. Eight on a first-day Bangalore deck to Lyon. And now, here we are, back where it all began - Moeen Ali at Southampton again, with nine Indian sticks, on a pitch where India's own World No. 1 spinner barely made an impression.

The pattern is clear, and India's batsmen should find this much easier to read than Moeen's bowling - they have a massive weakness against spin.

For Indian fans who watched cricket in the 90s and 00s, this funk is vexing. After all, we still recall Kapil Dev coolly smashing four successive sixes to avoid a follow-on. We grew up watching Sachin Tendulkar paddle-sweeping and slog-sweeping Shane Warne out of the lunar craters formed outside the leg stump in Chennai. We were transfixed by VVS Laxman scampering down the track to whack Warne with the turn, and against it, to whichever corner of the Eden Gardens he took a fancy to.

Heck, even our openers, their appetites whetted by the thankless task of surviving the new ball, charged out like caged lions at the first sight of spinners. Think Navjot Sidhu. Think Gautam Gambhir. Think Virender Sehwag tonking the stuffing out of Saqlain Mushtaq, Muttiah Muralitharan, and an entire array of far lesser off-spinners who had the misfortune of having to bowl at him.

So what's changed between then and now? Why are India's current batsmen - with the notable exception of Virat Kohli, who walks on water, and bows to no bowler - so cagey against spin? Here is an attempt to explain what's happening:

First up - meek footwork.




India's current batsmen don't always look to reach the pitch of the ball. Watch Cheteshwar Pujara and Ajinkya Rahane play spin for any length of time, and this is easy to spot. Perhaps hindered by his injured knees, Pujara defends with a half-cock forward press that isn't as committed as it should be. Rahane's game is built on a solid crease-bound base that enables his punchy driving against seamers, often on the up. His approach against spin is an extension of this method, and it leaves him vulnerable against the slower bowlers. It's no surprise that he has an average record at home while scoring more fluently in England, Australia and New Zealand.

Secondly, DRS and shoulder scrutiny have brought about a change in the way finger spinners bowl. With the doosra all but gone from the game, and with T20 trained batsmen getting more adept at big hits, off-spinners now bowl just a little bit quicker. They attack the stumps and the pads more, looking to get LBW verdicts in their favour. More pace and less air mean batsmen are more secure playing spinners from the crease. Remember how often India's 'Fab Five' used to step out of their crease while playing spinners? The current batsmen do it far less frequently. Only the most fleet-footed - the Steve Smiths and the AB de Villiers of the world - step out to spin routinely. The rest predominantly wait for the ball to come to them.

Not stepping out of the crease, and not pressing forward with the front foot mean that India's batsmen are allowing the ball to turn. This leaves them vulnerable to dismissals at the wicket; but equally importantly, not having a strong forward press also hinders them from quickly transferring balance and going back in the crease to pull or cut when a spinner drops short. This leaves them with considerably fewer scoring options in general. And nothing plays into a spinner's hand more than a crease-bound batsman getting stuck at one end.

Recall how Moeen bowled himself into a wicket-taking rhythm during Rishabh Pant's pointlessly defensive first-innings duck in the fourth Test. One could argue that Pant's innings - a reprisal of the forgettable Tendulkar-Dravid go-slow at Cape Town in 2007 - effectively cost India the match.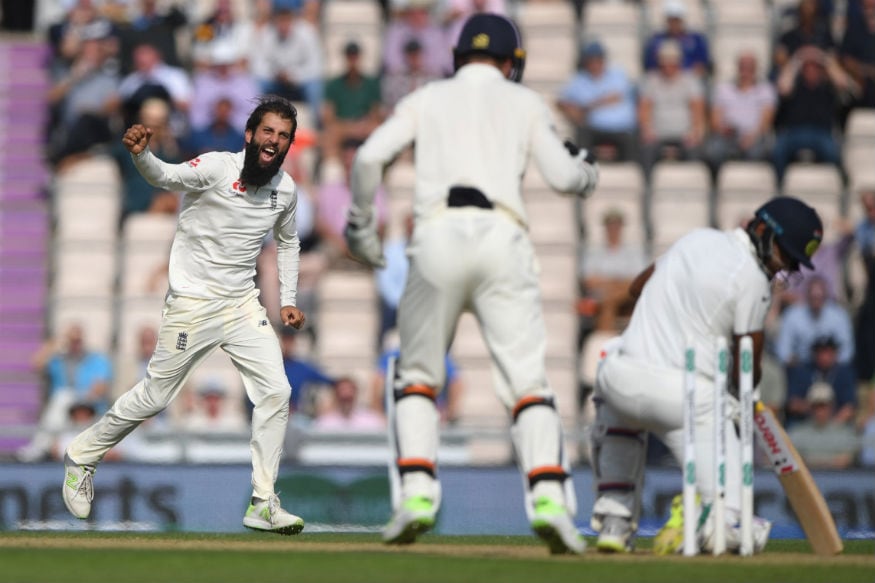 (One of the big positives for India coming out of Southampton was Rahane's second-innings fifty where he noticeably made an effort to stretch out to the pitch of the ball. Batting automatically seemed to become easier during his stand with Kohli. Despite getting big spin and bounce, Moeen had to bide his time, and the strike kept rotating freely during this passage of play.)

Lastly, India's line-up, unfortunately, now has an air of sameness to it. There isn't a single left-hander after Shikhar Dhawan, which means spinners don't have to change their fields or their angles of attack during their spells. In the oughties, India had Gambhir and Sourav Ganguly in their ranks to force spinners to intermittently change things around. And it wasn't just the left-handers; Sehwag, Dravid, Tendulkar and Laxman were all right-handers, but you would be hard-pressed to find a set of four batsmen as varied in their approaches and methods as them. Can't say the same thing about M Vijay, Pujara and Rahane. KL Rahul stands out in this group, but he has been so woeful against the new ball that he has barely got to face spin.

In the spirit of 'solutioning', here are a few things India could do right away to address their spin blues. To start with, Ravi Shastri and the entire batting line-up should first admit they have a problem. This side has shown a tendency to offer bravado in the face of deficiency, but this issue won't go away without some serious soul searching and hard work in the nets. Secondly, Dravid's inclusion in the coaching set-up for the junior sides has proven to be a masterstroke. Perhaps it is time to get his good friend Laxman involved at some level as a spin batting coach. (Does such a role exist? It should!)

Lastly - and this is being left for the end since it is not a popular opinion - maybe it is time to give Rohit Sharma another go in Test cricket. The man has his limitations against quality fast bowling, but he plays spin with the authority and skill befitting an Indian batsman.

(Nitin Sundar is a full-time cricket tragic who yearns for the return of the wonderful ODI jerseys of the 90s. He is stuck in a Bangalore traffic jam and tweets @knittins)

First Published: September 6, 2018, 8:05 AM IST