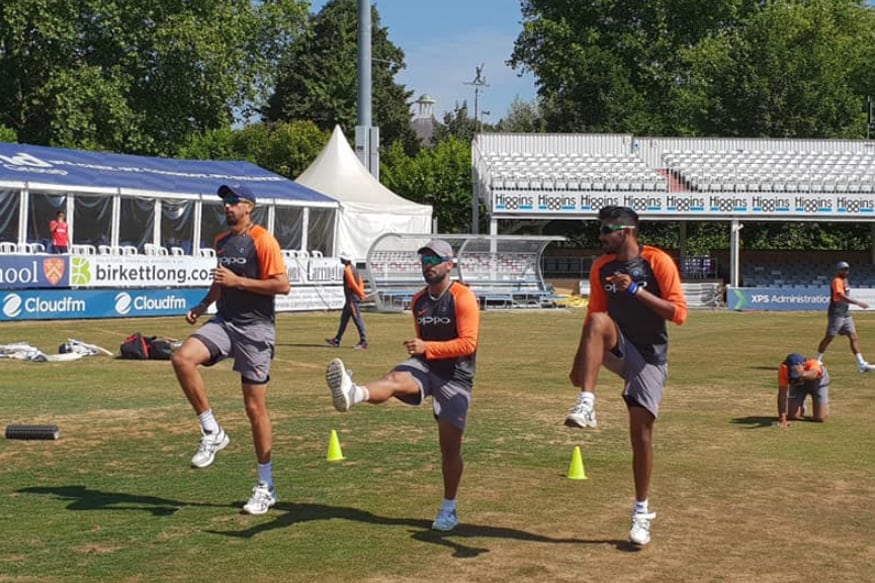 With the limited-overs leg of India's tour of England done with, the visitors are ready to fight out for glory in the Tests, starting August 1 at Birmingham. The Indian team is making the most of the practice sessions and are limbering up for the four-day warm-up game against Essex on Wednesday.
The BCCI shared photos and videos of the players grilling it out in a training session in Essex.
India would be eager to do well in the Tests as they had fared poorly on the previous tour and had lost the series 3-1. This time round, the team looks better equipped to tackle the seamer-friendly conditions in England and even batting mainstay Cheteshwar Pujara thinks so.
In an interview with Hindustan Times, he said, "We have played a lot of cricket outside the sub-continent since our last tour of England in 2014 and that experience will also come in handy. There have been some seaming tracks in India as well and most of the batsmen are experienced in handling the conditions now. We are better prepared this time."