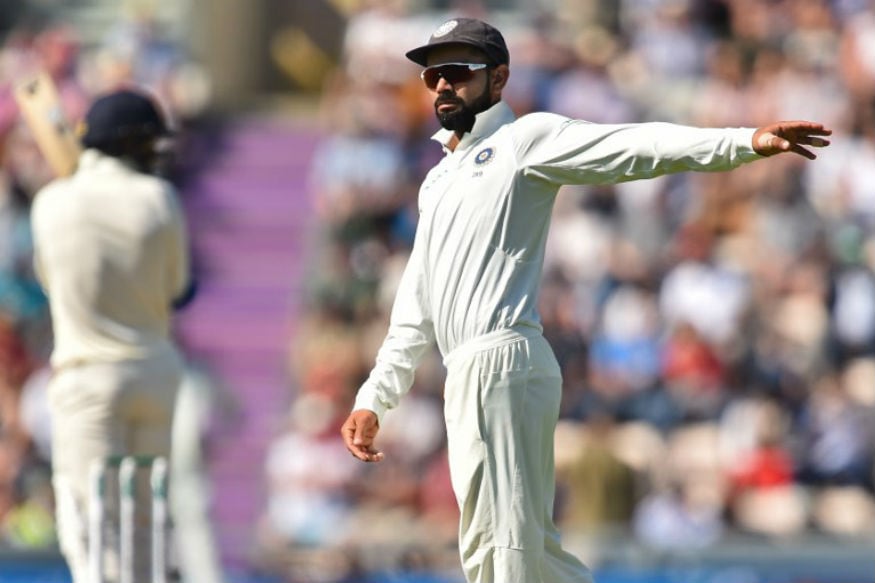 Former England captain Mike Brearley said that he loved watching Virat Kohli play cricket, but also felt there was a danger of him being "too authoritarian" at times.
Often known as one of the sharpest minds to have ever played the game of cricket, Brearley captained England in 31 Tests and was gifted with the ability to bring out the best in his players. The 76-year-old feared that with the class and charisma Kohli possessed, other players in the side might be scared to give their opinions.
"I love watching him (Kohli) play cricket. He is a very intelligent captain and has tremendous presence on the field," said Brearley to The Times of India. "But he has so much charisma, articulacy and authority that there's a danger of him becoming authoritarian.
"He has got to have the capacity to tell people what to do. But if you become too authoritarian, then you are not open to other points of view. Becoming too influential can also mean that people are scared of giving you the opinion and then you don't gather in. You need to have 11 captains in the team, just that you have to be the in-charge."
However, Brearley was also of the opinion that the current England captain Joe Root should take a leaf out of Kohli's book and be a bit bolder with how he handled the team.
"Having said that, I would add that Joe Root would do well to show some authority the way Kohli does. He would do well to articulate what he is looking for from his team, which I don't know if he has done enough," he said.
"Captaincy needs to be fairly intuitive. You can talk to some. You can talk to somebody else and try to figure out what happens in his mind."
Brearley also hailed Mahendra Singh Dhoni as one of the greatest One-Day International captains he has seen but also said his Test captaincy was not upto the mark.
"I think MS Dhoni was a great ODI captain but I am not very sure whether he was a good Test captain," said Brearley. "He wasn't flexible enough with his tactics and I am not sure whether he was involved for long periods of time in the five-day format.
"But in ODIs, he was very good and he did things himself and took authority."