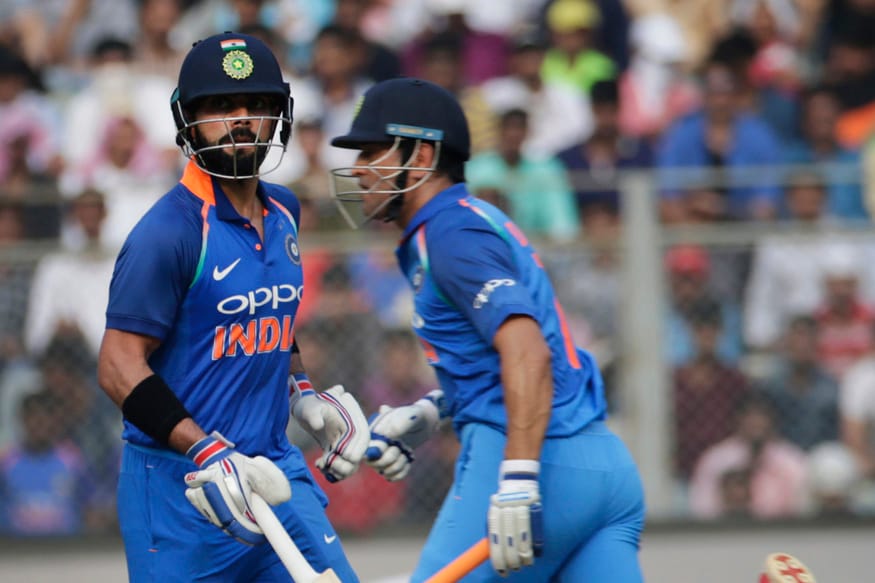 New Delhi: India skipper Virat Kohli defended MS Dhoni's laboured batting after India succumbed to an 86-run defeat in the second ODI of the two-match ODI series at the Lord's on Saturday.
Dhoni managed 37 off 59 deliveries at a strike-rate of 62.7 and looked completely out-of-sorts during India's chase. Dhoni wasn't able to up the ante when it was needed the most as the visitors ended to be on the losing side, which helped the hosts level the series and force the match into decider.
In the post-match presentation, when asked about Dhoni's innings, Kohli said: "These things always come up whenever he isn't able to play the way he wants."
"People just wait to jump on him (Dhoni). When it works, they call him the best finisher and if it doesn't, they jump on him. Today (Saturday) was a bad day for all of us, not just him. He is experienced and the idea was to take it deep as you don't want to lose by 150-160 runs," the India skipper added.
Kohli also said that losing quick wickets after a good start pegged the India chase back a bit and eventually the pressure got the better of them as the task became harder with every dot ball.
"I think we started off well with the bat, it was a really good wicket to play on throughout the course of the game," Kohli said. "The wicket did slow up in the second half but when we lost wickets early, that's where we lost it," Kohli said
"You need wickets in hand during such chases, so when you lose early wickets, it's tough to recover. Wicket got slower but credit to their bowlers for executing their plans. These are games where you test the character of the guys."
Kohli also heaped praise on England's two spinners — Moeen Ali and Rashid Khan — and said that it was because of them, the hosts were able to create pressure on the Indian batting line-up.
"Both Moeen and Rashid sensed the opportunity, they are good bowlers and created pressure. If we hadn't lost early wickets, we might have been able to attack them more," Kohli said.