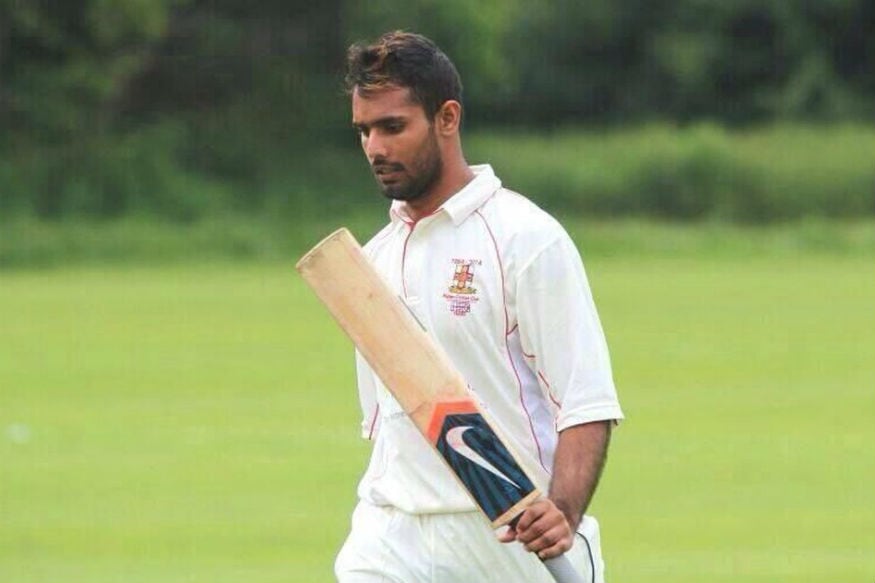 A "surreal moment" is how Hanuma Vihari, one of the two latest recruits to the Indian side, described his maiden call-up to the national squad. Vihari alongside U-19 World Cup winning captain Prithvi Shaw were summoned into the squad for the fourth and fifth Tests against England in place of Murali Vijay and Kuldeep Yadav on Thursday.
The 24-year-old, who represents Andhra in Ranji Trophy, has been racking up oodles of runs in the first-class circuit across all formats. A solid technique coupled with the hunger to score the 'daddy hundreds', Vihari is your quintessential old-school batsman who just loves staying at the crease. He has been in the national reckoning for a while now with the sheer volume of runs in domestic cricket.
In 63 first-class games, Vihari has so far recorded 5142 runs at an incredible average of 59.79 with 24 half-centuries and 15 tons.
He made his first-class debut in 2010 aged 17 for Hyderabad but it was his move to neighbouring state Andhra in the 2016-17 season which proved to be the turning point for his career. Leading the side, Vihari shot into national prominence after his spell-binding performances in the 2017-18 Ranji Trophy season where he scored a mammoth 752 runs in just six outings averaging 94. This included a career-best 302 not out, his maiden first-class triple century, against Odisha. A resplendent 183 followed against Vidarbha in the Irani Cup in March earlier this year following which a trip with the India 'A'side to the tour of England beckoned.
His most recent knocks include a 54 against South Africa 'A' at M Chinnaswamy Stadium in Bengaluru, which he followed up with a classical 148 at Alur against the same opposition.
In Bengaluru, as part of the India 'A' setup for the Quadrangular series involving India 'B', South Africa 'A' and Australia 'A', Vihari in an interview with CricketNext said that he was surprised on receiving the call but hoped he could make most of the opportunity provided to him.
"I was over the moon, to be honest," said a beaming Hanuma Vihari after he received news of his selection. "It is a great moment for me and my career. I got a call from the India A manager that I have to leave tomorrow. It is a surreal moment for me and my family as well. One that I will cherish forever."
Vihari's penchant for long innings can be judged from the fact that he has the highest first-class average amongst all active cricketers in the world currently, that of 59.79. In comparison, Virat Kohli and Cheteshwar Pujara average 53.97 and 53.94 respectively. The youngster said that the hunger for big runs was always there, but with maturity, he is now looking to convert the 100s into even bigger scores.
"I have always had the hunger of scoring big runs but once you have that maturity and experience and exposure then you tend to have more confidence within yourself and that is what has helped me," he said.
"So once I get to a hundred I will have the confidence to score a double hundred or even a triple hundred, last year which I got. I have always had the hunger but just the exposure being with the India A squad, once you get that exposure, then you have the self-confidence that you can really succeed."
With players such as Kohli, Ajinkya Rahane and Pujara in the mix, Vihari said that he just wanted to get a feel of Test cricket and how the seniors went about their daily routines. The experience of being in the national side is what he is looking for more than anything else.
"I have played before in England, but the experience of international cricket is going to be very important and hopefully I can express myself there. So, I just want to go there with an open mind and see what I can learn from the tour," he said.
"It is more about the game, more about the mindset of how you go about playing Test cricket at the higher level. So, I would love to see how they (the seniors) prepare for the matches and what their routines are and see how it helps in my game. And I am sure it will help me become a better player once I get there and take in that experience."
Vihari had travelled to England earlier this year with the India 'A' squad for the 50-over series and four-dayers where he churned out impressive numbers in both formats. He amassed 253 runs in just three outings in the tri-series that involved West Indies 'A' and England 'A' with a highest score of 147.
In the second 'unofficial Test' against the 'West Indies A' side Viahri's 68 was crucial in helping India 'A'chase down a stiff 321-run target in the fourth innings. The youngster is hoping his experience of playing with the Dukes ball will help him adjust to the conditions better.
"The Duke balls definitely play differently, so you have to see off the new and make certain adjustments like that. You have to play with the mind than anything else, so it is a different challenge, one that I am looking forward to and let's see how it goes," Vihari concluded.