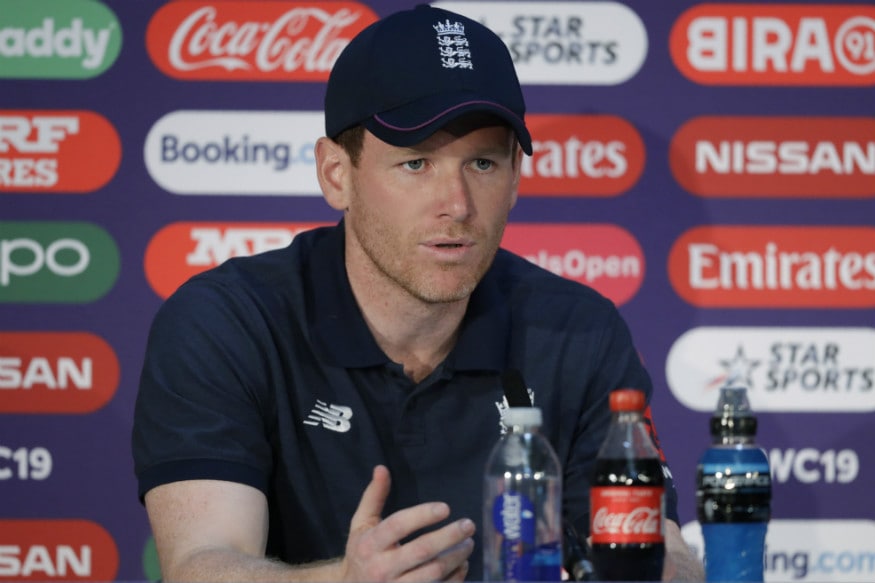 Birmingham: England skipper Eoin Morgan conceded that his side has failed to adapt to different conditions this ICC World Cup, but stressed he had no issues with the pitches.
"I can't fault the commitment or application that the guys have produced in every single game," Morgan said on the eve of their match against India at Edgbaston.
"Where we've let ourselves down as a group is adapting to conditions. It's been a bigger challenge in this World Cup than previous bilateral series that we've played. So tomorrow's going to be the exact same. We're going to have to adapt to conditions, adapt to playing against a strong side in India.
"As regards to conditions, they are what they are. We can't control them. It's not a talking point for us. It's a matter of us being better at adapting to conditions," the skipper said.
However, Morgan said it was no secret England preferred high-scoring pitches, as it suited their style of play.
"If it's a bilateral series, regardless, we want to play on the best possible wicket, preferably a batting wicket, and we always do," he said. "We bat deep. We bat strong. We tend to play in high scoring games. So it's an area that we'd be more confident playing. I think everybody knows that."
Jonny Bairstow had recently lashed out at England's critics, saying they were 'waiting for England to fail'. Morgan said critics were entitled to their opinion, adding that the support for his side has been enormous.
"I think critics are there to be critical. We haven't performed well, so they are going to be critical. They're entitled to their own opinion," he said.
"I think the support that we've had from our fans and everybody around the country has been unbelievable. It has been outstanding. There's been an enormous amount of good faith and good will going around, and it's making our tournament at the moment, it's making it that much more special to be a part of and to play in.
"I think we're in an extremely lucky position to be in playing in a home World Cup for your own country, it is an extremely privileged position to be in, presents a huge opportunity. Two more group stage games left. If we win the two, go through to semifinals and if we win that, we get through to a World Cup final. There's still a lot on the line, and we're really looking forward to it."
Morgan and his side, though, are unlikely to get any support at Edgbaston on Sunday given Indians are set to fill the stands. Morgan expected an 'away' game.
"I sort of recall the Champions Trophy final (2013) that we played India here the last time, it was a complete away game," he said.
"Again, we have a number of fans in the ground, but just the noise that the Indian fans make with their horns and various different things makes it that much more louder. So, yeah, tomorrow is going to feel like an away game."
It's an important game too, given their situation, but Morgan wouldn't rate it the most important one as captain.
"I don't think so. I think some of the most important ones that I've had to date, the semi-final at the Champions Trophy, that was quite significant," he said.
"If we hadn't learned from that and progressed on wickets that had been more challenging, I probably wouldn't have still been captain.
"If we didn't change the way we played, if we didn't show a more expansive game, if we didn't grow as a team, if we didn't progress to one of the top three ranked teams in the world ... these are big, big challenges. Tomorrow is another one of those potential challenges," Morgan added.