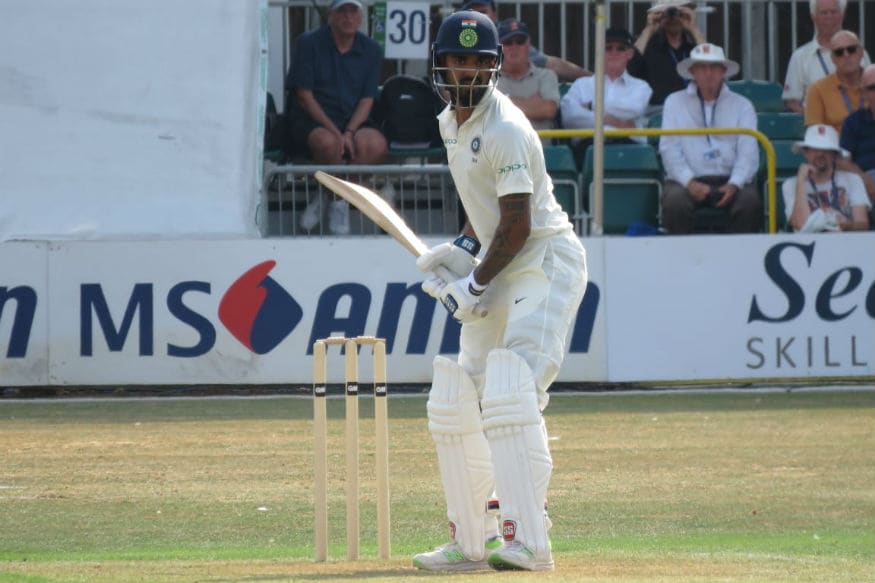 Australian spin legend Shane Warne has urged opener KL Rahul to go after James Anderson in order to break the English pacer's rhythm early.
Anderson has been in terrific form so far in the three Tests of the ongoing series having picked up 17 wickets at 14.88 and constantly troubling the Indian batsmen with pace and movement. Warne, who was present at Ageas Bowl, in Southampton - venue for the fourth Test between India and England, for a function on Wednesday said that the only way to peg back Anderson was to disrupt his line early and the Australian counted on Rahul to do that.
"I would love to see Rahul go after Jimmy Anderson," Warne was quoted in the Times of India. "If I was part of the Indian management, I would like to tell Rahul to try and take Jimmy down.
"Jimmy is fantastic in these conditions and if he has his tail up, it's difficult to deal with him. The better the bowler, the more aggressive you have to be."
Having gone down in the opening two Tests rather meekly, India staged an excellent comeback at Trent Bridge with a 203-run win. With momentum on their side, the visitors now head to Southampton in a bid to square the series.
Warne was effusive in praise of the Indian side and even recommended they should consider going in with two spinners for the fourth Test.
"I haven't seen an Indian team that has outfielded opposition teams and bowled faster," said Warne. "I love the talent they have, it's exciting and they can win in any conditions. In fact, if you ask me, I would make the tough decision to play two spinners, Jadeja and Ashwin here."
Warne also had words of encouragement for Kuldeep Yadav, who did not have the best of times in the Lord's Test conceding 44 runs in his nine overs as India lost by an innings-and-159 runs. The 23-year-old was subsequently dropped for the final two Tests, a decision which didn't go down too well with the former Australian leggie.
"Kuldeep is very good. It's a shame that he has been sent back to India. He should have played this Test and the next one at the Oval where it spins. With a bit of wrist spin and a bit of mystery, he would have had a lot of success," Warne remarked.
Warne also advised Ashwin to be a bit more patient and add more tricks to his armoury especially in the red-ball format.
"As far as Ashwin is concerned, he should be a bit more patient," Warne opined. "He has to understand five wickets won't come everyday and he has to find ways to do well in conditions that don't suit him."
The upsurge of wrist spinners in international cricket of late has also impressed Warne a great deal, though he also observed that the current generation of batsmen weren't quite as adept to handle spin anymore.
"It's great that spin bowling can be a big weapon in all conditions; not just wrist spinners but finger spinners, left-arm spinners too, he said. "But I have to say batsmen of today are not playing spin bowling that well and that includes Indians.
"It has probably to do with T20 where they look to smash them all the time. The batsmen are losing the subtlety of playing spin, going back into the crease, manipulating the field for a single, the way [Rahul] Dravid, Mark Waugh or [Sachin] Tendulkar used to do. Now it's either block it or hit it."