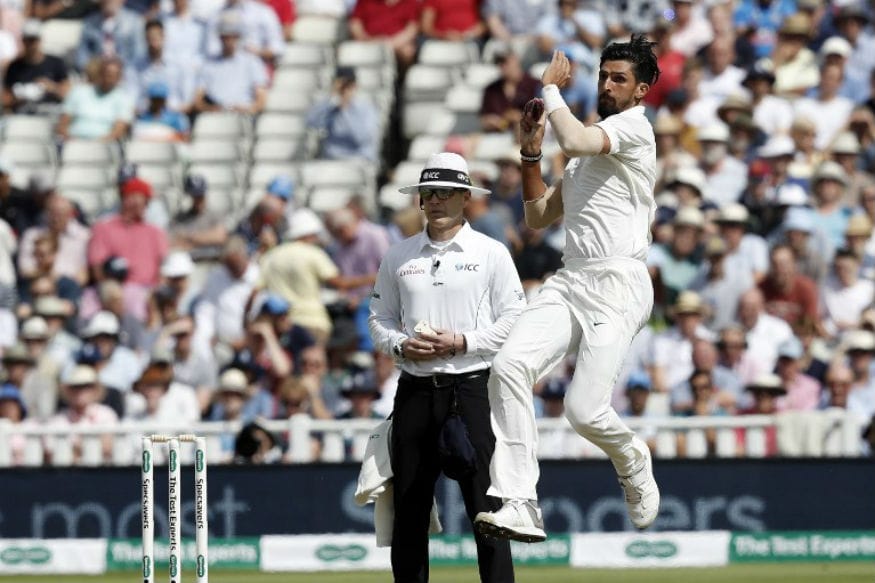 Adaptation and evolution. Two terms, often paired, but describing different processes. Adaptation is the development of traits that increase the fitness of an individual to the environment, like the few anole lizards of the Caribbean who survived two hurricanes because their toe pads were bigger and their legs longer. Evolution is…well, we'll come to that in a bit.

What does this have to do with cricket? To find out what helps you survive a hurricane, you sometimes put yourself through one on purpose. It is no surprise that the two bowlers who stood tallest for India in the first Test were the two who had played county cricket in the last couple of years.

First Ravichandran Ashwin gunned down talk about his overseas performances with four wickets on the first day of the Test, finishing with seven wickets in the match. He played four games for Worcestershire (pronounced Woo-stur-shire; please don't ask why) last year and will play two matches for them after this tour.

Then Ishant Sharma came back from a disappointing first innings showing to pick up a five-for in the second, slicing through England's middle order. In the months of April and May, he played four First Class and six List-A matches for Sussex before returning to India to play Afghanistan.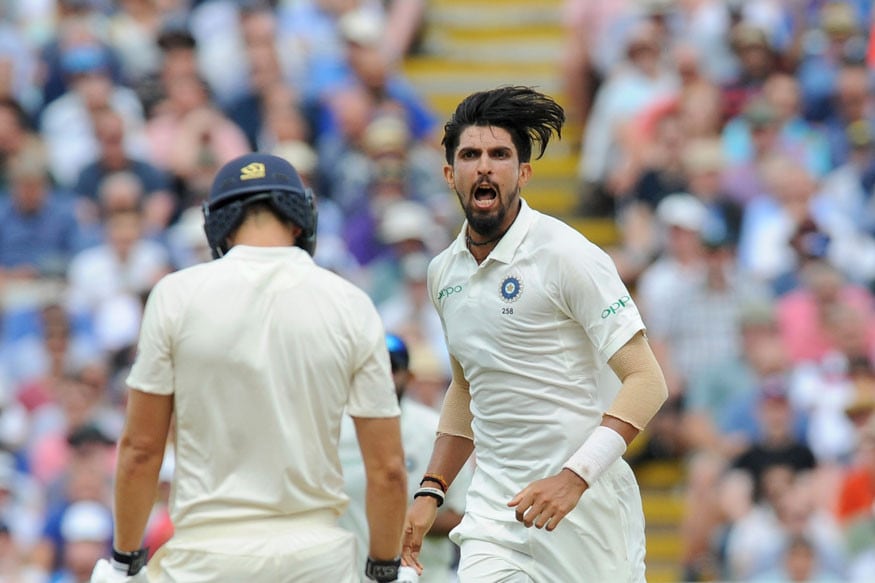 (Image: AP)

For the tall fast bowler, not getting picked by any IPL franchise in the auction proved to be a blessing as he got to spend his off season in English conditions. And this has three main benefits:

First, it forces a bowler like Ishant to adjust his length. As an illuminating essay on data analysis by England Performance Analyst Nathan Leamon for The Cricket Monthly showed recently, the best length for a fast bowler in English conditions is the good length, defined as six to eight meters from the batsman's stumps.

While Ishant is an experienced bowler capable of altering his length, every bowler has a natural length, one he or she can hit even after getting off a rollercoaster with more than three corkscrews. For taller bowlers, that length is often short-of-good-length, also known as back of a length, defined by Leamon as eight to nine meters. This is because that length generally provides the awkward bounce that gives a tall bowler the edge over a shorter one. It is also the default defensive length in limited overs cricket, used when there is little seam and swing on offer.

But in English conditions, the good length provides the sweet-spot, the spot where the ball has time to swing, but the batsman has little time to react to the second line of the ball (which is the line of the ball after pitching). And having played 10 matches in England, Ishant has had plenty of time to adjust to that length.

Secondly, he may be what commentator Ian Bishop once described to me as 'seasoned'. While discussing fast bowling, Bishop said, "Someone like Courtney Walsh bowled multiple hundreds of overs per season in county cricket, and never seemed to get injured. He just bowled himself into a situation where his body became seasoned."

Ishant got to spend his off-season playing first-class cricket, rather than T20 where his workload would have been fractional and travel would have eaten into his recovery. Instead, he has bowled 156 match overs in England in two months, including 29 in one innings, and 35 across another game. The endurance that county cricket is well known to ingrain could play a big role in a series where India play five Tests in six weeks.

Thirdly, and perhaps most importantly, Ishant has spent an entire month bowling with the Dukes ball. In South Africa, limited overs matches are played with a white Kookaburra ball, and Tests are played with a red ball of the same variety. The same goes for Australia, Kookaburra's home ground. So, it is slightly easier switching from one format to the other, provided the pitches are similar.

But in England, a white Kookaburra is used for limited overs matches, but a red Dukes ball is used for Test matches. The seam of the Dukes ball is more prominent than the Kookaburra, and it stays upright for longer. In this fashion, the Dukes ball is similar to India's SG ball. But unlike the Kookaburra and even the SG, a well-maintained Dukes ball will continue to swing beyond the first twenty overs.


IMAGE: Kookabura Ball (L) and Duke Ball (R)

So, using limited overs matches to acclimatise to English conditions, as the Indian team have done this time, counts for less than it might elsewhere, with the Dukes ball being so different from the white Kookaburra. This is also why it was not a good idea to pick Pujara for the 370 List-A runs (eight innings) he scored for Yorkshire and ignore his poor First Class run with them (172 in 12 innings).

India played just one tour game with a red Duke ball, and even that was shortened from four days to three. But Ishant came into the game having benefitted from a two-month affair with the Duke ball; how its sharp seam felt when released just right, what lengths cajole the best out of it, and for how long it keeps swinging, and by how much. This is to the fast bowlers what blueprints are to bank-robbers; a knowledge of all the possible paths to daylight.

So Ishant came into the Test series more adapted than any of the other fast bowlers, and the difference told. In the first innings, he drew many oohs and aahs with the new ball, consistently beating the outside edges of the left handed English openers. But it proved to be a wasted tactic, allowing them to trust the bounce and swing he was getting to leave a lot of deliveries alone.

That error, and the indiscipline that all the bowlers showed with their lines, probably cost India the Test more than anything else: on a pitch where the quicks dominated, the Indian fast bowlers claimed their first wicket with the score at 98. Ishant made up for that in the second innings, switching to around the wicket, forcing the lefties to play at everything, and brought in more modes of dismissal.

"It made a big difference that I played County", he said during the game. "I was also disappointed (about the IPL snub), but what happens, happens for the good. I bowled with the Dukes, got overs behind me, and played one-dayers as well."

Such are the benefits of adaptation. What about evolution then? Evolution is when a certain adaptation spreads through the entire population. We see it in Ashwin, who has credited his stint with Worcester for his success at Edgbaston.

"There were quite a few learnings from my stint last year in Worcester", said Ashwin during the Test. "How much the Dukes ball does in the first 40 overs; the ball is definitely different to the Kookaburra and the SG. How wide my grip can be; I felt the ball was slipping also (when playing) for Worcester, that was also a learning."

Kohli has shown that you can cradle a neck injury, miss a county stint, and still adapt. But this is something that has yet to be shown by the others, most worryingly, Test specialist Ajinkya Rahane.

Remember those lizards? In a matter of months, they rebuilt their population, sired by the fittest individuals. Soon, the average leg length and toe-pad size had increases all across the species. Evolution at breakneck speed, because those who adapted lived on. But as Pujara's season has shown, not every lizard survives every hurricane.

(Snehal Pradhan is a former India cricketer and now a freelance sports journalist. She hosts the YouTube channel Cricket with Snehal. She has written for ESPNCricinfo, Economic Times, Firstpost and Wisden India among others. She tweets @SnehalPradhan)

First Published: August 8, 2018, 9:55 AM IST