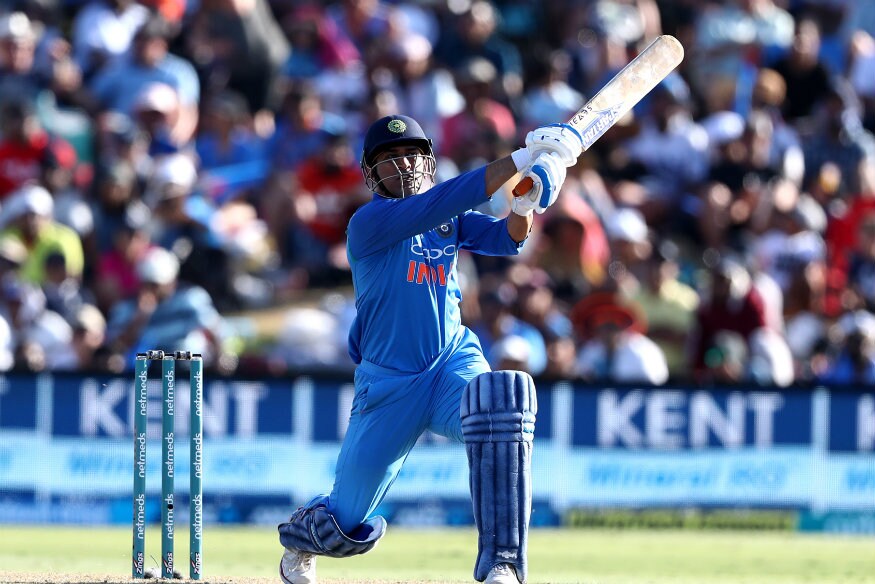 Another One-Day International, another box ticked. Well, almost.
One key area India would have wanted to be tested on in the lead up to the 2019 World Cup is how they fare while batting first. More specifically, how the middle order finishes innings while setting a target.
That scenario didn't arise in the first four matches of 2019; India batted second in each of those games, three in Australia and one in New Zealand. In fact, India have hardly batted first in quite a long time in one-day cricket. Since the start of 2018, India have batted first only in eight of the 25 ODIs, including Saturday's match in Tauranga.
India have ended up winning on five of those occasions, largely thanks to the top three. Either of Rohit Sharma, Shikhar Dhawan or Virat Kohli has scored a century in seven of those eight matches.
Even with all these contributions from the top three, though, India have had problems in finishing innings while batting first. India have scored more than 300 in four of the eight matches. Kohli had scores of 160* and 157* in two of those. Rohit scored 162 in the other, batting till the 44th over. In short, India have had a problem finishing innings if one of the top three don't stay till the end.
In long, here are some of the finishing struggles:
vs South Africa in Johannesburg: 206/2 in 35 overs to 289/7 in 50.
vs South Africa in Port Elizabeth: 236/3 in 43rd over to 274/7 in 50.
vs England in Leeds: 156/3 in 30 overs to 256/8 in 50.
vs Hong Kong in Dubai: 240/2 in 40.3 overs to 285/7 in 50.
That's one of the reasons India will be happy about their batting effort at the Bay Oval. Rohit (87) and Dhawan (66) did set up the win with a 154-run opening stand, and Kohli too contributed with 43 runs. When Kohli got out, India had a good platform at 236 for 3 in 39.1 overs. This time, the foundation was not wasted.
India added 88 runs in the next 11 overs - nothing extraordinary, but at least better than their previous efforts without the top three's help. The eventual total of 324 proved way too much for New Zealand.
As always, the focus is on a certain MS Dhoni when one talks about finishing innings. One of the reasons India have not finished strongly while batting first has been Dhoni's waning hitting powers. Since the start of 2018 before Saturday's game, Dhoni had a strike-rate of 78.53 from seven innings while the team has batted first.
Only once (23 off 15 against Windies in Mumbai) has he struck at more than a run a ball.
Things were different on Saturday for he scored an unbeaten 33-ball 48, that, along with Kedar Jadhav's 10-ball 22*, propelling India beyond 320. Dhoni had started 2019 well with a Man of the Series performance in Australia, but there were still questions on his strike-rate, especially while setting a target.
The confidence from Australia has helped, and Dhoni has taken another positive step, although he wasn't exactly in beast-mode that he has been in his prime. It helped that Dhoni had a cheeky partner in Jadhav, who somehow finds ways to score boundaries.
That India managed a decent finish without Kohli and Rohit's help in the death is a good sign. There wouldn't have been much to learn had Kohli or Rohit ended unbeaten with one of those big centuries.
But India would still not be completely satisfied with the finishing. India only managed 28 runs between overs 41 and 45 despite not losing a wicket, and didn't score a boundary between 41.3 and 45.5, although they had a set batsman in Ambati Rayudu. These are small phases that could turn out to be crucial, particularly in high-scoring games that are expected in the World Cup in England.