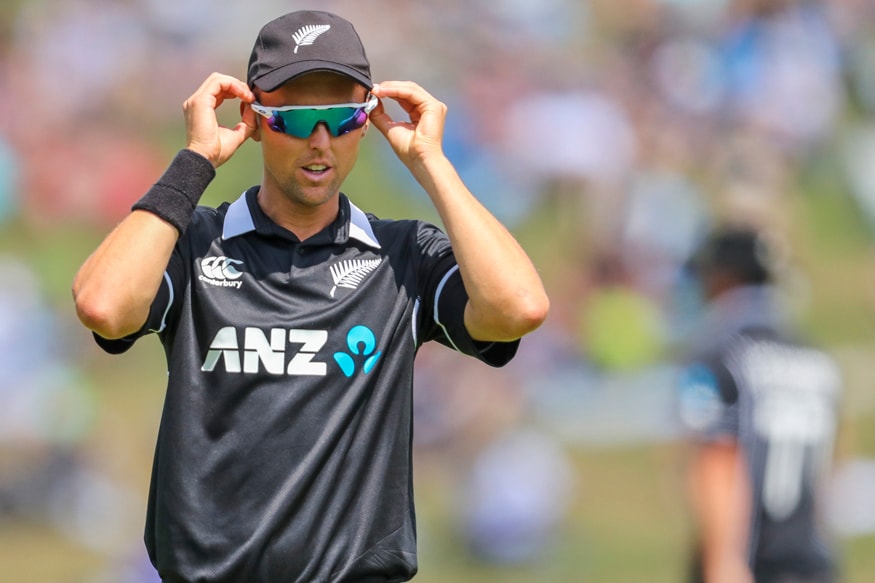 "It swung around nicely. (But) to make most of it is another thing."

Trent Boult summed up his deadly spell of 10-4-21-5 that demolished India for a paltry 92 in the fourth One-Day International in Hamilton with an accuracy only bettered by his bowling.

When one-day cricket turned to two new balls in 2011, there was a line of thought that it would aid pacers, especially the ones who swing the ball. Seven years on, that has hardly happened. The white ball hardly swings, and the pitches are flat throughout the world. The situation for bowlers has been so difficult that Sachin Tendulkar said the two new-ball rule is a 'recipe for disaster'.

Thursday (January 31) was a rare occasion when the ball did swing. And New Zealand had the ideal bowler to exploit the conditions in Boult. He swung it into the right-hander, got the ball to angle and shape away, and had the sort of accuracy that's needed for such conditions.

It reflected in the way he got his wickets. Boult's stock delivery is the one that leaves the left-hander but he got Dhawan lbw with one that moved in. Rohit Sharma and Shubman Gill perished to ones that came in, resulting in return catches. Kedar Jadhav too was done by an in-swinger in a typical Boult dismissal.

"Pitch it up, make the most of the conditions". That's how Boult described his spell, but it wasn't as simple as his words. There were a couple of occasions when he showed how smart an operator he is. It wasn't all about pitching it up - the way he worked out Gill and Pandya show that.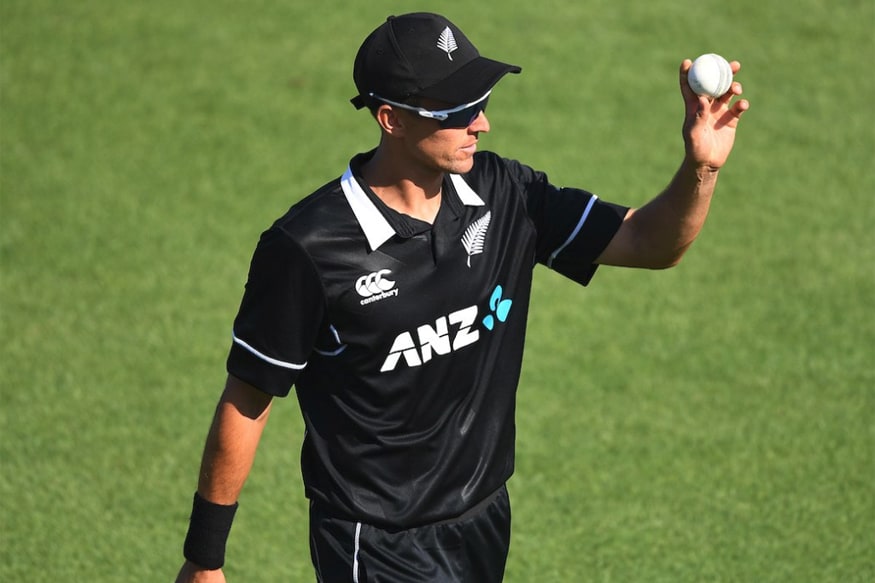 Boult had Gill dancing to his tunes in the batsman's short stay. In just the third ball he bowled to the youngster, Boult rattled Gill with a pinpoint bouncer that hit the helmet. Boult was sweet enough to immediately check on the 19-year-old, but that didn't come in the way of extending his testing spell. Ever since then, Gill lost his footwork, was beaten regularly and began searching for the ball with just hands. The one-sided contest ultimately ended when Gill drove back an in-between length ball. Can't really blame the batsman, it was just a brilliant bowler showcasing his skills in helpful conditions.

The contest with Pandya was slightly more competitive. At 40 for 7, Pandya had nothing to lose, and the license to go. He knew Boult was swinging in, so covered the stumps and hit him straight for a couple of boundaries. A lovely lofted shot over mid-on with the swing, followed by an authoritative drive down the ground for another. It forced Boult to go short, but Pandya was alert enough to rock back and pull for the third boundary in the 18th over. The reward for that: India avoided their lowest ever ODI total.

Boult, though, had the last laugh. He bowled two away-swingers that squared up Pandya and beat him to end the over. It also put a doubt in Pandya's mind - he couldn't just loft down the ground with the swing like he had done earlier.

Boult followed that with a beautiful set up in the next over. He bowled three full ones - one of which nearly trapped Pandya in front. The last two balls in Boult's previous over meant Pandya was not ready to attack him. The three full balls were followed by a sharp short ball, which lobbed off the glove to the keeper. It was Boult's tenth straight over, finishing with a well deserved reward.

It wasn't even the first time Boult is producing such a spell. His 5 for 17 bowled Pakistan out for 74 in Dunedin last year. Australia will remember his 5 for 27 in Auckland that shot them out for 151 in the World Cup 2015. Another three-wicket haul in Auckland the following year helped New Zealand bowl out Australia for 148. His career-best 7 for 34 shot Windies out for 121 in Christchurch in 2017. In 75 ODIs, Boult already has five five-wicket hauls and four-wicket hauls.

The white ball hardly swings. But when it does, New Zealand have one of the best in business to take advantage. The spell against India was just another example of what Boult can do when there is swing.

First Published: January 31, 2019, 2:42 PM IST