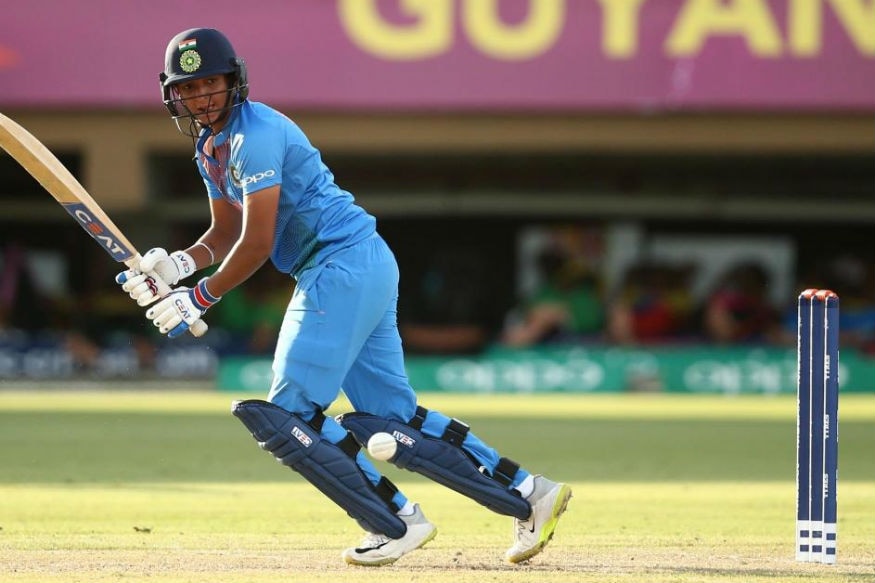 India captain Harmanpreet Kaur reckoned that her side had not put enough runs on the board to have a fighting chance against New Zealand in the second women's T20I at Eden Park on Friday.
The White Ferns edged out a last-ball thriller to take an unassailable 2-0 lead in the T20I series.
"We should give credit to our bowlers," said Kaur after the game. "It was not a decent total but still they fought really well."
"If you want to win any game, you should have a decent total on the board. We were 20 runs short.
"When you have a short total, we can't expect the bowlers to bowl all good overs. The (New Zealand) batters have also come to play. They played good shots.
"New Zealand have played better cricket than us but there is still one more game, and we should learn from our mistakes."
Suzie Bates believed that one of their senior batters should have stuck around and not allowed the game to go till the very end.
"We didn't make it easy on ourselves taking it to the last over," said the opener, who was awarded the player of the match for her 62. "One of our senior batters should have stuck in till the end. But it is good to see Hannah Rowe and Leigh Kasperek finish off in front of a big crowd."
Speaking about the atmosphere at the ground, Bates said it was great to see such big crowds come out to support.
"They (crowd) cheered for the dot balls (laughs). Feels a bit like an away crowd with how loud the Indians get. We love it. The atmosphere in both games, we just thrive off it. It is so good see them to come out both teams."
Bates' thoughts were echoed by New Zealand captain Amy Satterthwaite, complementing the youngsters for holding their nerve in the end.
"We should have probably done (chased) that a lot easier that we did. Pleased that we got over the line in the end. It was a fantastic experience for some of our players like Leigh Kasperek and Hannah Rowe at the end."