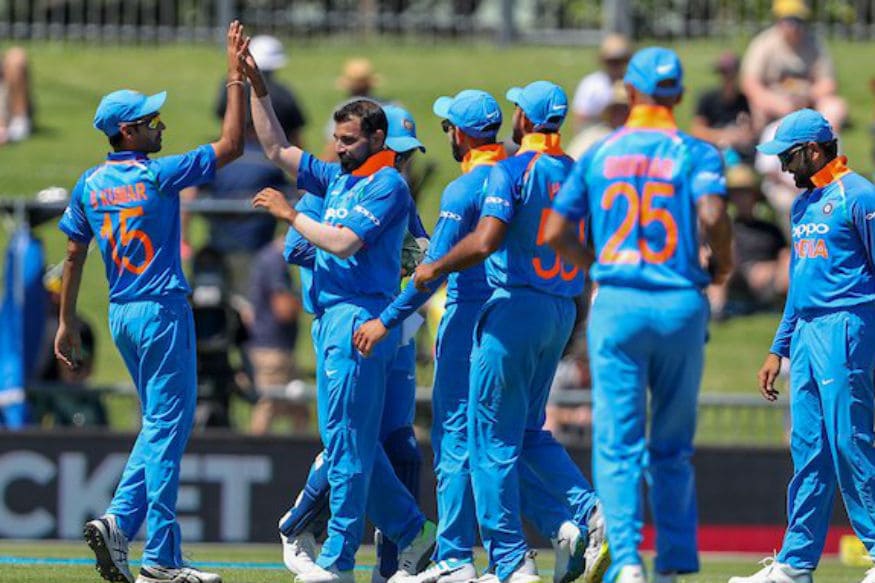 India outclassed New Zealand in all the departments to clinch the five-match series 4-1. The series was dominated by bowlers, while the likes of Ambati Rayudu and Hardik Pandya also managed to make statements.
Here's how Indian players fared in the series: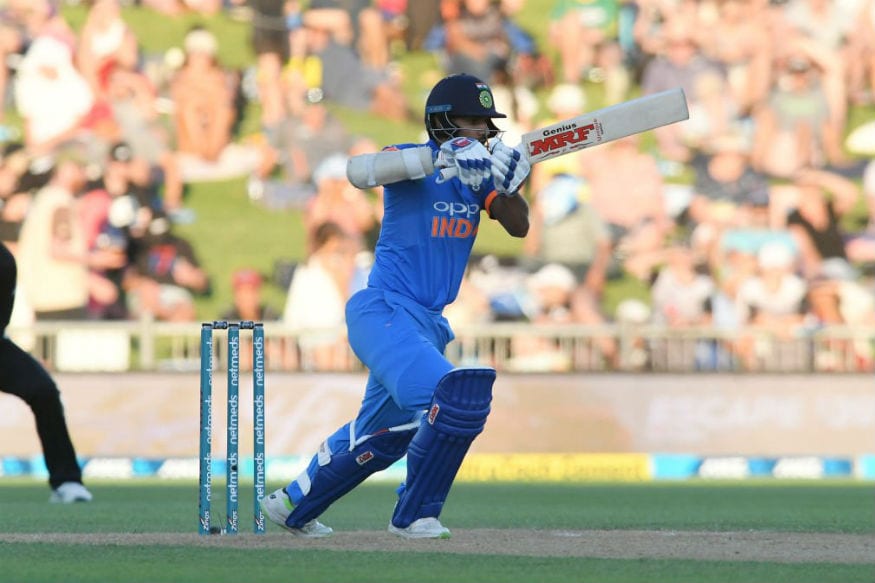 (Image: Twitter/BCCI)
Shikhar Dhawan: Rating: 7, Verdict: Good
Matches 5 | Runs 188 | Average 47
After having poor outings in Australia, Dhawan started the series with a bang, scoring 75* and 66 in the first two ODIs. The left-hander batted with an uncharacteristic approach in the first match and was able to spend some quality time in the middle. He looked at his usual best in the second encounter and played a key role in getting India off to a solid start. However, he couldn't contribute much in the last three games. Dhawan was dismissed by Trent Boult on all the four occasions and struggled heavily in the last two ODIs where the tracks had something to offer for the fast bowlers.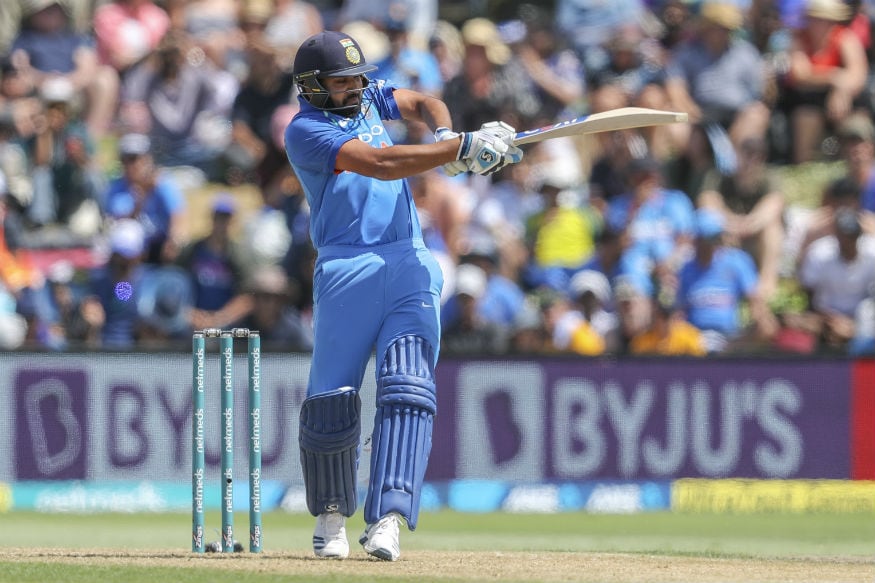 (Image: AP)
Rohit Sharma: Rating: 7, Verdict: Good
Matches 5 | Runs 169 | Average 33.80
The right-hander managed two good knocks (87 and 62) in the series and India won both the matches comfortably. Just like Dhawan, Rohit failed to get going in the last two ODIs where the ball swung. He will also be disappointed with being unable to convert those two fifties into centuries. Rohit had to take over the captaincy after Kohli was rested following a win in the third ODI. While India lost the fourth match, Rohit did a fantastic job as a skipper in the final ODI. Both Dhawan and Rohit have been in decent form but India will need them to be consistent if they want to do well in the 2019 World Cup.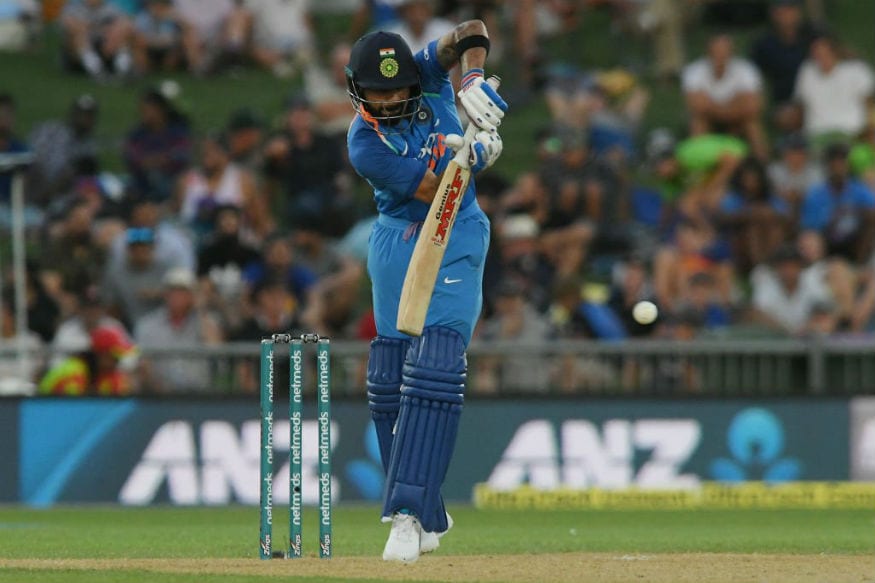 (Image: Twitter/BCCI)
Virat Kohli: Rating: 7.5, Verdict: Very Good
Matches 3 | Runs 148 | Average 49.33
Kohli played only in the first three ODIs and that was enough for India to clinch the series. The Indian captain managed scores of 45, 43 and 60 and would have liked to convert one of those into a big one. New Zealand bowlers targeted him with short deliveries and were able to get his wicket in the first two matches. Once the job was done, Kohli was given a well-deserved rest.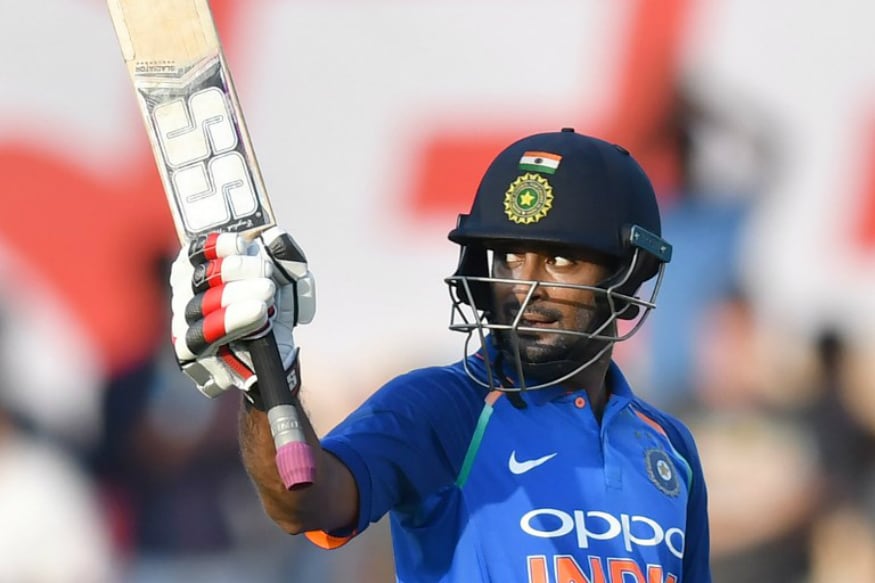 (AFP)
Ambati Rayudu: Rating: 8, Verdict: Very Good
Matches 5 | Runs 190 | Average 63.33
There were still some doubts about Rayudu's spot in the Indian team but the 33-year-old silenced all his critics with a match-saving knock of 90 in the final ODI. He played a key role in helping India recover from 18 for 4 to managing 252. With knocks of 47 and 40*, he also contributed in the second and third matches. Rayudu brings stability to the Indian batting order. He might not be a big power hitter but the right-hander has the habit of stepping up in tense situations. He has more or less cemented his spot in the World Cup and India will hope he can keep the good work going.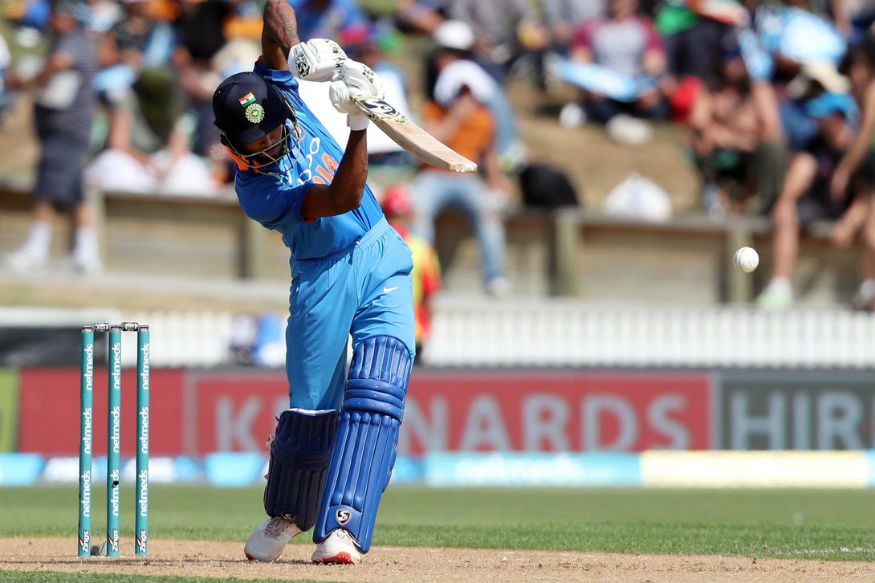 (Twitter/ ICC)
Shubman Gill: Rating: 1, Verdict: Very Poor
Matches 2 | Runs 16 | Average 8
The exciting 19-year-old cricketer got to feature in the last two ODIs but could only manage scores of 9 and 7. It's actually not fair to judge Gill on the basis of just two performances considering everyone is aware of the talent that he possesses. However, one good or even a decent knock might have pushed his claim a bit for the World Cup.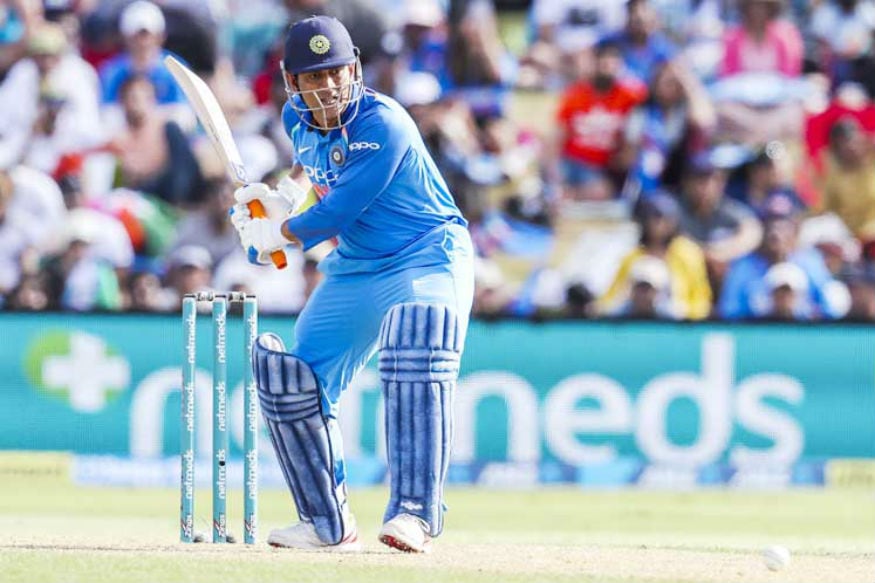 MS Dhoni: Rating: 5.5, Verdict: Average
Matches 3 | Runs 49| Average 49
After proving his worth during the Australia tour, Dhoni didn't get much batting-time in this series. He missed out on two games due to slight niggle and didn't get chance to bat in the first ODI. In the second match, he smashed an unbeaten 33-ball 48 but was knocked over for just 1 in the last ODI off a superb inswinger from Boult. In the same match, he effected a street-smart run out during a crucial stage. While his wicketkeeping was as fluent as ever, it was his constant pearls of wisdom to the bowlers and captains that helped India immensely.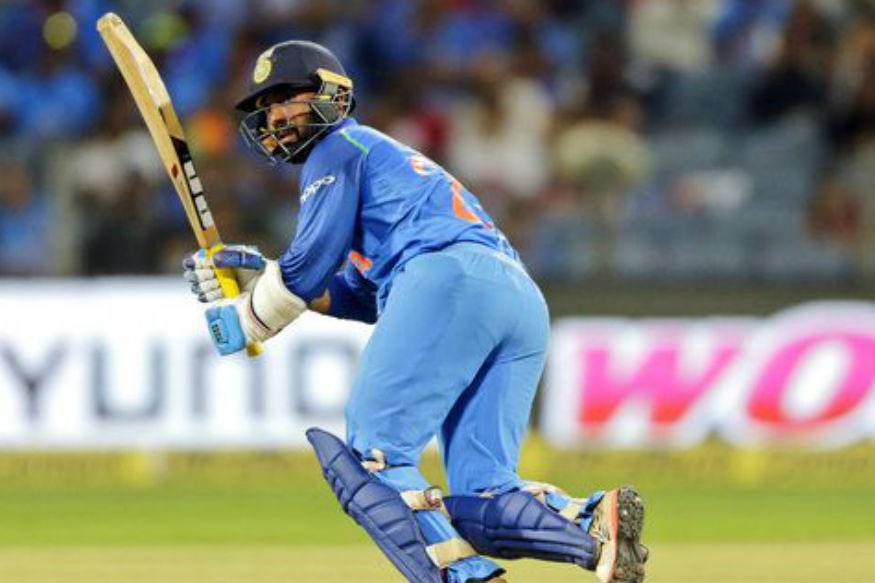 Dinesh Karthik: Rating: 5, Verdict: Average
Matches 2 | Runs 38 | Average 38
Karthik came in as a replacement for Dhoni in those two ODIs and scored a run-a-ball 38 in the third encounter to get India over the line. However, he could have really pushed his claim had he managed to come up with a contribution in the fourth ODI. Karthik is a brilliant finisher but it's Kedar Jadhav's all-round abilities that is keeping him out of the XI.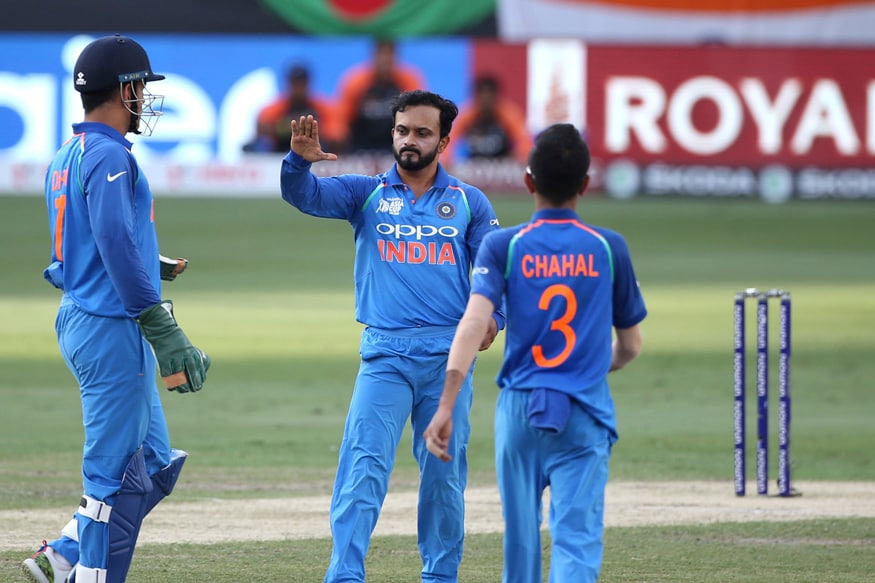 Kedar Jadhav: Rating: 6.5, Verdict: Average
Matches 5 | Runs 57 | Wickets 3
Apart from two handy cameos of 22* and 34, Jadhav didn't do much in the batting department. However, it was with the ball in hand where he really made an impact. He provides that much-required balance and the team looks better in his presence. He dismissed Henry Nicholls, Ross Taylor and Kane Williamson who are all top-order batsmen. If Jadhav can keep himself fit, he will be a key member for India in the World Cup.
Vijay Shankar: Rating: 6.5, Verdict: Average
Matches 3 | Runs 45 | Wickets 0
Vijay finally got to bat in the fifth ODI and scored a handy 45 after India were reduced to 18 for 4. It was his 98-run partnership with Rayudu that set a platform for Jadhav and Pandya. He was effective with the ball but didn't pick up any wicket. Now that Pandya is back, it will be really tough for him to retain his spot in the squad.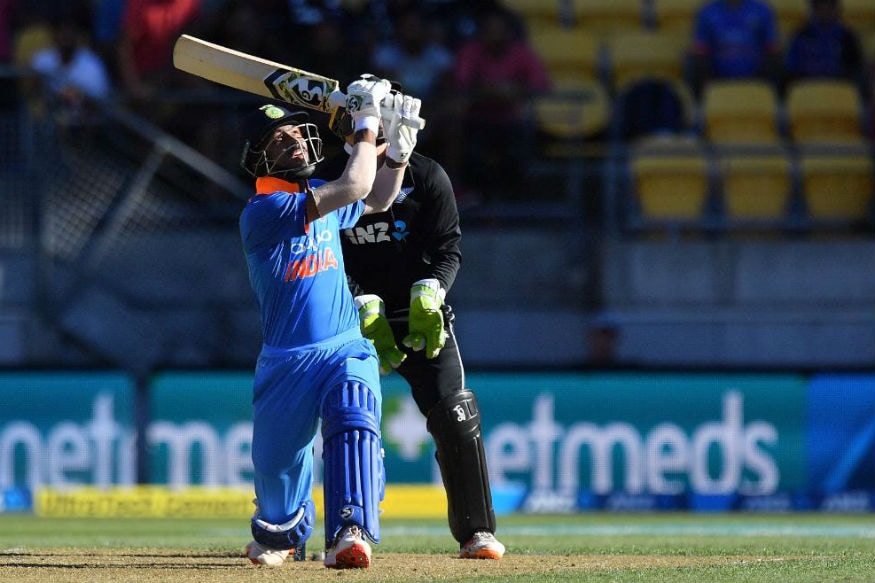 Twitter/ ICC
Hardik Pandya: Rating: 7, Verdict: Good
Matches 3 | Runs 61 | Wickets 4
The last few weeks have been rough for Pandya, but once he was called back into the squad, it didn't take him too long to get going. It all started with a superb diving catch in the third ODI in which he also picked up two wickets. He then smoked 22-ball 45, studded with two fours and five sixes, in the last game to give India some momentum in their innings. Pandya looked determined and still has a point to prove, which is a good thing for India.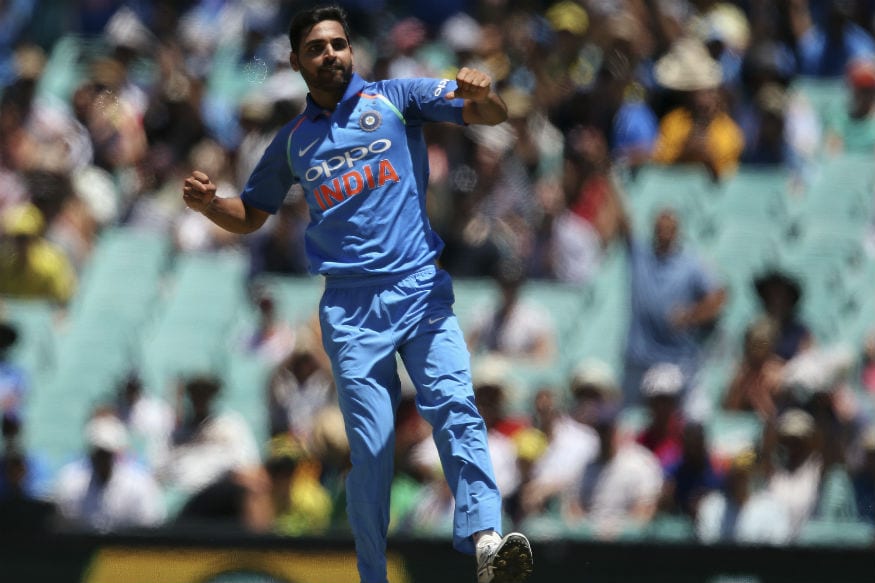 (Image: AP)
Bhuvneshwar Kumar: Rating: 7, Verdict: Good
Matches 5 | Wickets 7 | Average 24.42
The right-arm pacer picked up wickets in each of the last four games and looked in good rhythm. He troubled Martin Guptill throughout the series and got him out three times. He wasn't really tested in the death overs as New Zealand kept getting bowled out before that phase.
(AFP)
Mohammed Shami: Rating: 9, Verdict: Very Good
Matches 4 | Wickets 9 | Average 15.33
Shami is almost surely going to be India's third seamer in the World Cup unless. Shami continued his good form and created such impact that he was named as the Man of the Series. It won't come as a surprise if Shami actually leapfrogs Bhuvneshwar to become the second pacer in the XI. He picked up wickets at regular intervals with both new and old ball. Shami looks fit and it's nothing but good signs for India.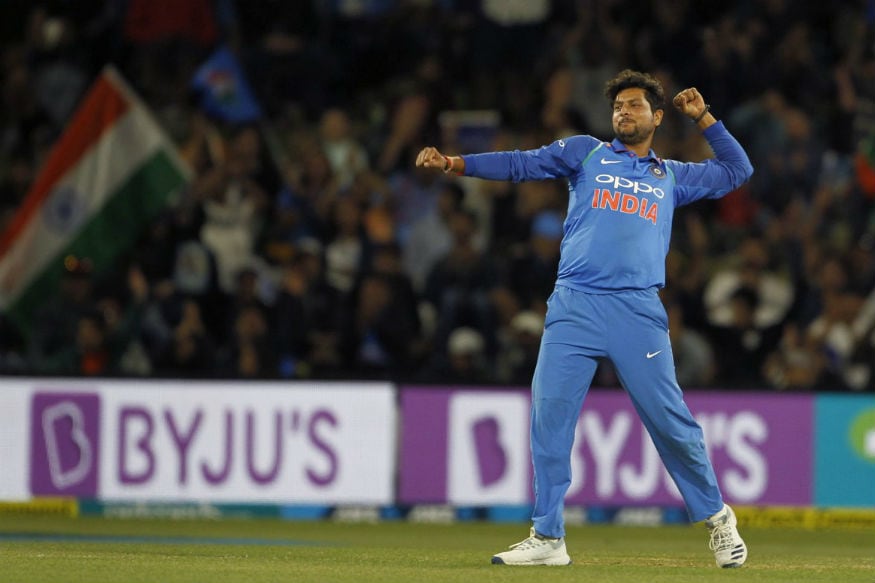 Kuldeep Yadav: Rating: 8, Verdict: Very Good
Matches 4 | Wickets 8 | Average 15.62
Kuldeep did what he usually does, that is pick up wickets in the middle overs. The left-arm wrist spinner took four wickets in each of the first two ODIs and was fairly economical throughout the series. He now has five four-wicket hauls outside Asia – same as Anil Kumble among all Indian spinners in ODIs. His partnership with Chahal kept New Zealand batsmen guessing. Having Pandya back will allow India to play both the wrist spinners in the XI.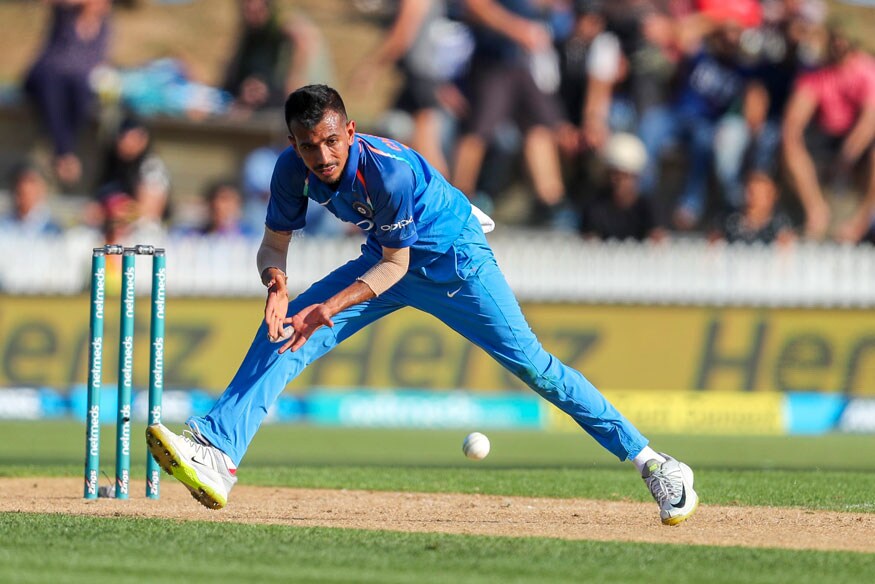 Yuzvendra Chahal: Rating 9, Verdict: Very Good
Matches 5 | Wickets 9 | Average 24.33
Chahal has been on a roll ever since registering his career-best haul of 6 for 42 in the final ODI against Australia. The legspinner was consistent in this series and scalped two wickets apiece in each of the first three games before taking three in the final encounter. He bowled with good control and kept asking questions to New Zealand batsmen. He also top-scored in the fourth ODI for India, managing an unbeaten 18. Having Chahal and Kuldeep in the XI is the best way to go for India and the duo once again proved it in this series.
Khaleel Ahmed played only in the fourth ODI in which he went for 19 runs in his three overs.
*Rating chart: Very poor 0-1, Poor 2-4, Average 5-6, Good 7, Very good 8-9, Excellent 10.