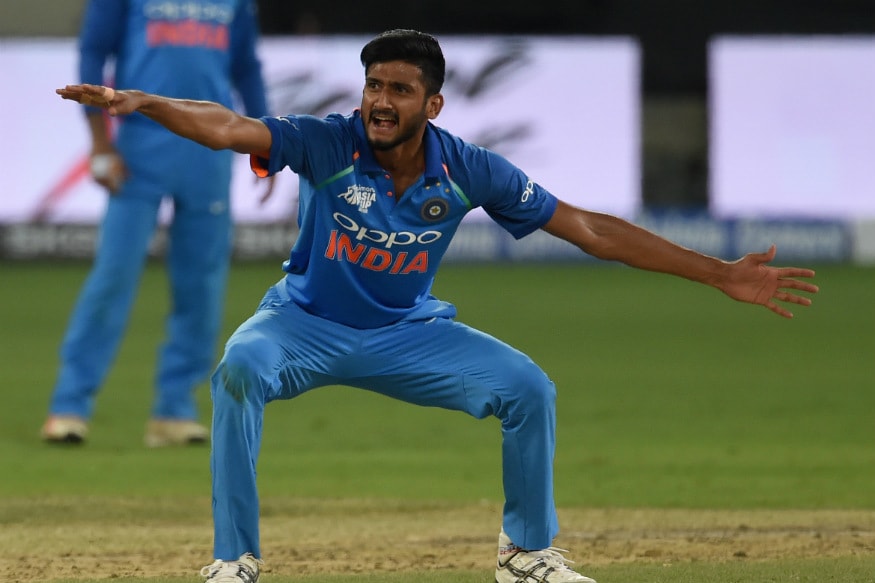 India have often in the past made the mistake of not playing specialists in Twenty20 Internationals, instead opting for players who largely make up the One-Day International squad, especially in overseas tours.

India did something similar in the T20I series in New Zealand, but this time, with reason. The only aim was to try and learn more about the probables for the 50-over World Cup, and in the process give them some international exposure. It was clear when they brought back MS Dhoni into the T20 squad after leaving him out for the previous two series. It was clear when they rested the likes of Virat Kohli and Jasprit Bumrah to open up slots for younger contenders.

It ultimately cost India the series, but they were in some ways successful on learning about a few of the options for the World Cup. In particular, the ones that took Bumrah and Kohli's places in the XI - Khaleel Ahmed and Vijay Shankar.

India will perhaps leave New Zealand thinking Khaleel is not yet ready for the top stage. He was drafted into India's limited-overs plans in the Asia Cup last year purely because he got a different dimension to the attack with his left-arm pace. There haven't been too many of such bowlers for India since the retirement of Zaheer Khan; Jaydev Unadkat rose for a brief while in 2017 but fell out of favour after a poor IPL season last year.

Now, after Khaleel's eight ODIs and nine T20Is, India will find it hard to extend the experiment.

Khaleel has had mixed returns in his short ODI career, returning 11 wickets from eight ODIs at an economy of 5.36. But it has also come at a time when Mohammed Shami has sealed his spot as the third pacer after Bhuvneshwar and Bumrah in the ODI set up. Khaleel was a given a run in the Asia Cup and the ODIs against Windies, but lost out in the tours of Australia and New Zealand, where he played only two ODIs, going wicketless in both. India preferred Shami, who performed so well that he could even fight for the second pacer's spot with Bhuvneshwar.

India still persisted with Khaleel for the three T20Is against New Zealand, giving him a fair run even when they had Mohammed Siraj and Siddarth Kaul in the ranks.

Khaleel failed to grab those chances, returning 1 for 48, 2 for 27 and 1 for 47 in the three matches. Even the two wickets Khaleel got in the second game were off Mitchell Santner and Tim Southee in New Zealand's last over.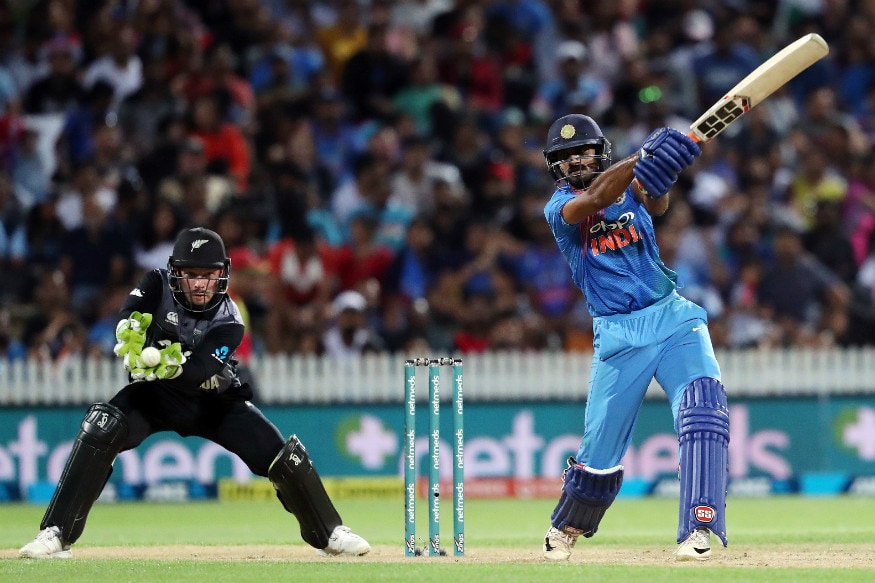 Once Shami performed the way he did, the only way for Khaleel was to impress with a strong show in the T20Is. It was a tough ask though, given it isn't his strong format. After nine T20Is, Khaleel has 10 wickets at an economy of 9.17. The left-arm pacer has only played one IPL match as well.

Not surprisingly, Khaleel struggled on flat tracks and small grounds - not unlike what India will face in the World Cup in England. His poor fielding doesn't help either. With only five ODIs and two T20Is left for India before the World Cup, it remains to be seen if Khaleel will get another opportunity.

Meanwhile, Vijay too didn't set the stage on fire but did just about enough to keep the conversation alive on whether he should be persisted with. His mature 45 in the final ODI in Wellington - his first ODI innings - showed glimpses of his batting ability. It was an innings that promoted former coach Anil Kumble to say Vijay could be fighting for a spot with Ravindra Jadeja in the World Cup.

India needed to learn more about that, and gave him a place in the XI for the T20Is as a specialist batsman, his gentle medium pace not being called upon.

Interestingly, T20 is not the most natural of formats for Vijay as well. He's more of a technically correct middle order batsman, glimpses of which were evident in the Wellington ODI. His T20 strike-rate is around 128, and the only other T20I knock he had played before this series was a forgettable outing in the Nidahas Trophy final.

Vijay was promoted to the top order for this series, batting at No. 3 in the first and third T20Is and No. 4 in the second. He got starts in the first two, scoring 27 (18) and 14 (8), and did a bit more in the third game scoring 43 off 28 in the 213-run chase. Batting predominantly in the Power Play helped Vijay - he isn't an attack-from-beginning hitter like a Rishabh Pant or Hardik Pandya in the middle order.

Considering the rare opportunity he got at a position he would have liked, Vijay would return from New Zealand feeling he missed opportunities to make a big knock and improve his chances. He might, however, have done just about enough to earn a few more chances in the lead up to the World Cup.

First Published: February 10, 2019, 7:02 PM IST