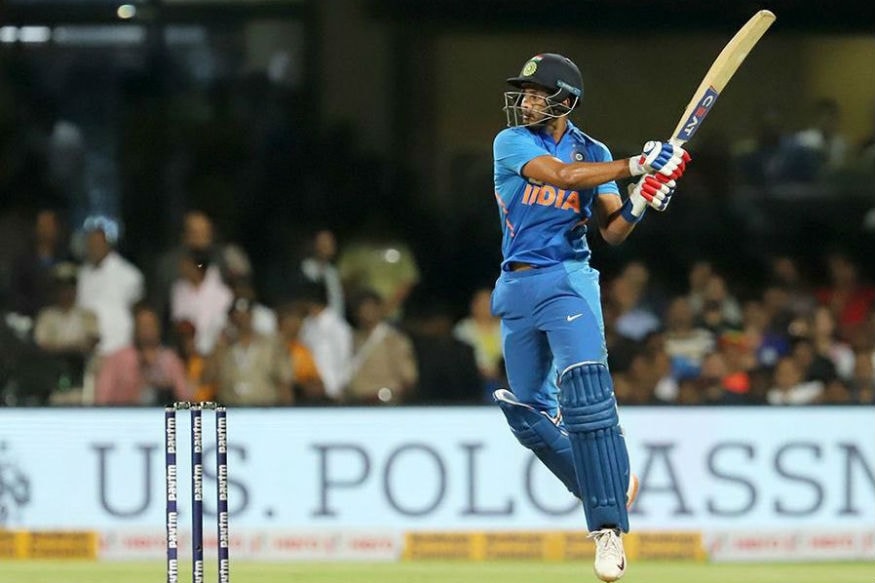 Over the last few matches, India have been ticking some key issues in the batting order that have plagued them in the past. KL Rahul's versatility - in terms of adjusting to different batting positions and keeping wickets - has given India more options and flexibility.
In fact, India are giving the possibility of using Rahul as a full-time white-ball wicketkeeper, as was evident from the team selection for the first T20I in New Zealand. Rahul donned the gloves, while there was no place for Rishabh Pant or Sanju Samson. Rahul smacked 56 off 27 opening the innings, extending his excellent run in white-ball cricket.
While Rahul's form is a huge plus, India will be most pleased with another batsman who is quietly doing almost everything right. Shreyas Iyer scored an unbeaten 29-ball 58, helping India past the line chasing 204 at Eden Park in Auckland.
Iyer has sealed a spot for himself in white-ball cricket, playing the No. 4 role well. His next challenge is that of becoming a finisher, and Iyer has taken a few promising steps towards that direction over the last week. Rahul moving to the middle order in ODIs also alters Iyer's role, but he too is showing that he can be versatile in white-ball cricket.
Less that a week back, Iyer scored an unbeaten 44 off 35 in a chase in the third ODI against Australia in Bangalore. He has followed that up with another finishing knock, scoring a half-century in a tense and tricky situation in the chase in Auckland. In Bangalore, he had a well set Virat Kohli at the other end and all he had to do was play second fiddle initially, before having fun in the latter stages.
In Auckland, Iyer had to do the bulk of the job himself. He came in with India 115 for 2 in 10 overs, needing 89 in 60. The task got tougher when Kohli fell, leaving India 83 to get off 53. Shivam Dube didn't last long, giving New Zealand momentum going into the death.
The small size of the stadium, and the flat pitch meant 60 off the last six was not a tough ask. But it still needed some effort given India had two new batsmen in, with Manish Pandey perhaps under pressure to hold on to his spot.
Iyer took over, hitting Ish Sodhi for a four and a six in the 16th over. He's known to be aggressive against spin, and the tougher challenge was pace. He showed he can be lethal against faster bowlers too, hitting Tim Southee for a six and Hamish Bennett for a couple of fours in the next two overs. Within no time, Iyer had got the equation to 18 off 12; he would need just six more though, as he hit a four and a couple of sixes off Southee to finish things off.
"It's amazing coming overseas and it's a really good feeling to win the game and being not out. We had lost two quick wickets and it was really important ot build a partnership. We knew the ground is short and we could cover the run rate at any time," he said after winning the player of the match award.
It was Iyer's second half-century in 16 T20I innings. Prior to this knock, Iyer's resume in T20I cricket had a 62 against Bangladesh late last year and a couple of handy cameos. This knock, away from home in a chase with no set batsman, should give him a world of confidence. That will also help Kohli, for he is now sandwiched between in-form openers and a high-on-confidence Iyer.