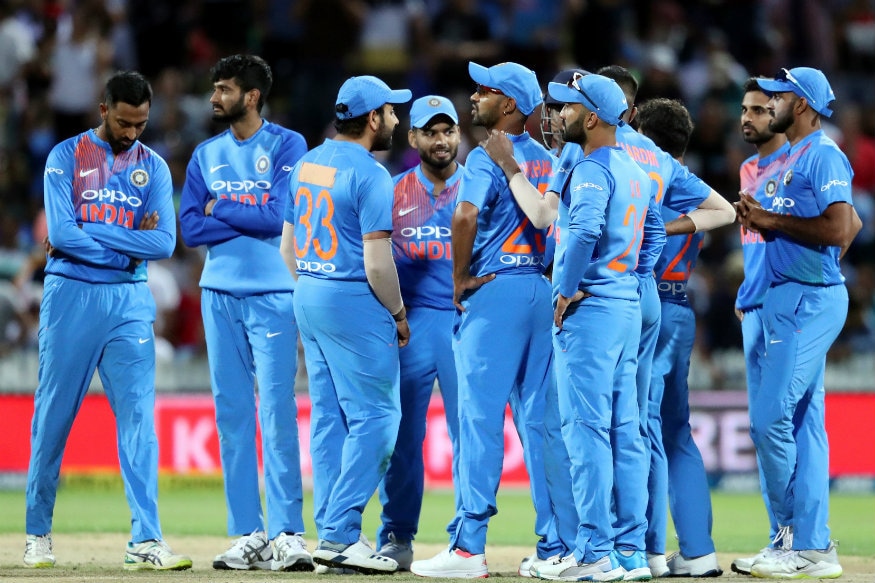 India will depart from the southern hemisphere with a slight feeling of despondency after losing the Twenty20 International series 1-2 against New Zealand. This was one of those rare series in which not a single Indian player was able to dominate.
Here's Cricketnext report card of all the Indian players who featured in the series:
Shikhar Dhawan: Rating 4, Verdict: Poor
Matches 3 | Runs 64 | Average 21.33 | Strike Rate 120. 75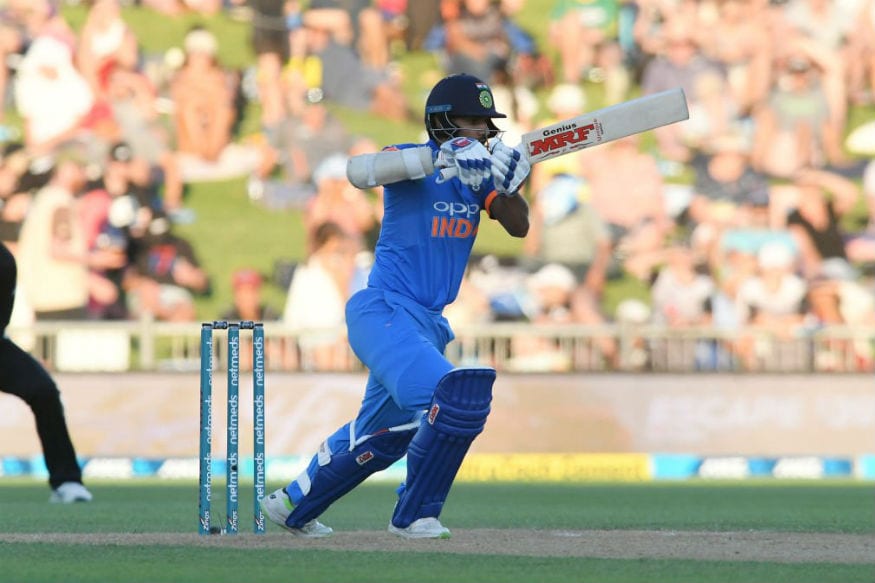 (Image: Twitter/BCCI)
Dhawan didn't look at his best in this series. He seemed in fine touch in the first match though, scoring an 18-ball 29, but couldn't carry on. Something similar happened in the second match as well. The left-hander was undone by Lockie Ferguson's quick deliveries in those games. With Dhawan not firing, India couldn't get those quick starts that they needed in the games where they were chasing totals of over 200.
Rohit Sharma: Rating: 5.5, Verdict: Average
Matches 3 | Runs 89 | Average 29.66 | Strike Rate 134.84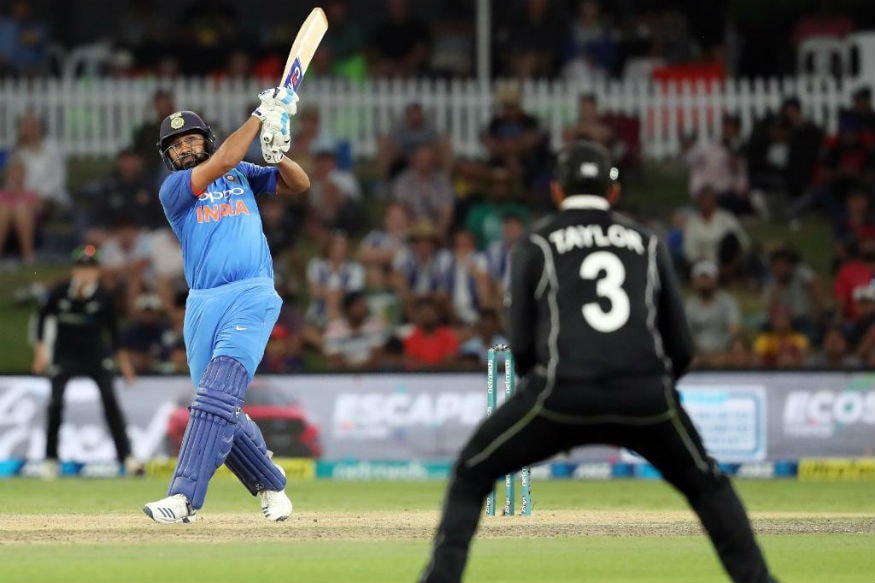 (Image: ICC)
Rohit only contributed in one game and India won that match. He struggled to score in two games where India were chasing huge scores and that hurt them badly, especially with Virat Kohli not being a part of this series. As a captain, he did a decent job but could have bowled Vijay Shankar with other bowlers struggling big time.
Vijay Shankar: Rating: 6, Verdict: Average
Matches 3 | Runs 84 | Average 28 | Strike Rate 155.55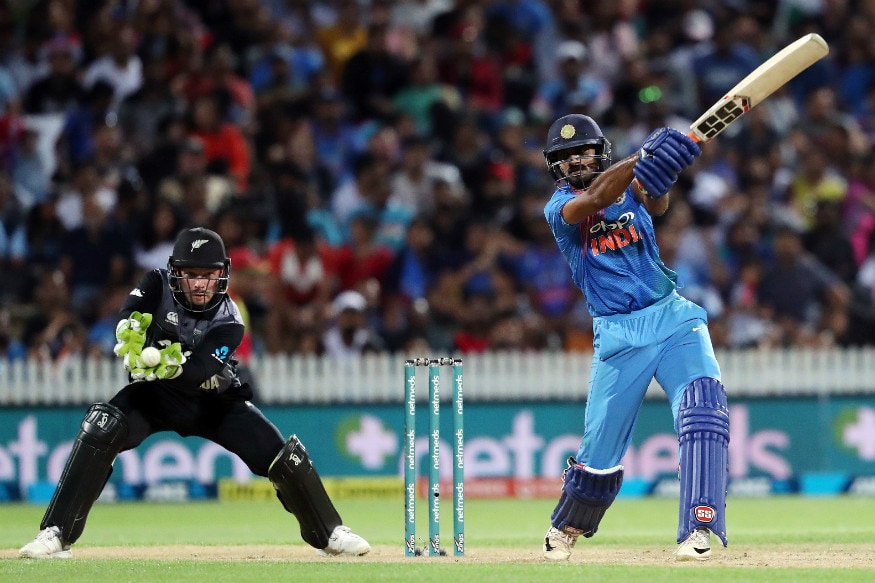 Vijay Shankar in action. (Image: Twitter)
Vijay Shankar had a good series with the bat but would have liked to get that one big score. He looked in very good touch in all the three encounters and operated at a very healthy strike rate. He managed scores of 27, 14 and 43. If he could have managed to convert that 43 into 70 or 80, it would have helped India big time.
Rishabh Pant: Rating: 6, Verdict: Average
Matches 3 | Runs 72 | Average 36 | Strike Rate 144
Rishabh Pant in action. (Image: AP)
Rishabh Pant had a chance to make a statement but was only able to show a glimpse of his brilliance. He got out for just four in the first match and then followed it up with an unbeaten 40 to complete the chase for India in the second T20I. He started off in some fashion in the final match, but got out at a very wrong time after smashing 28 runs in 12 deliveries.
MS Dhoni: Rating: 5, Verdict: Average
Matches 3 | Runs 61 | Average 30.50 | Strike Rate 117.3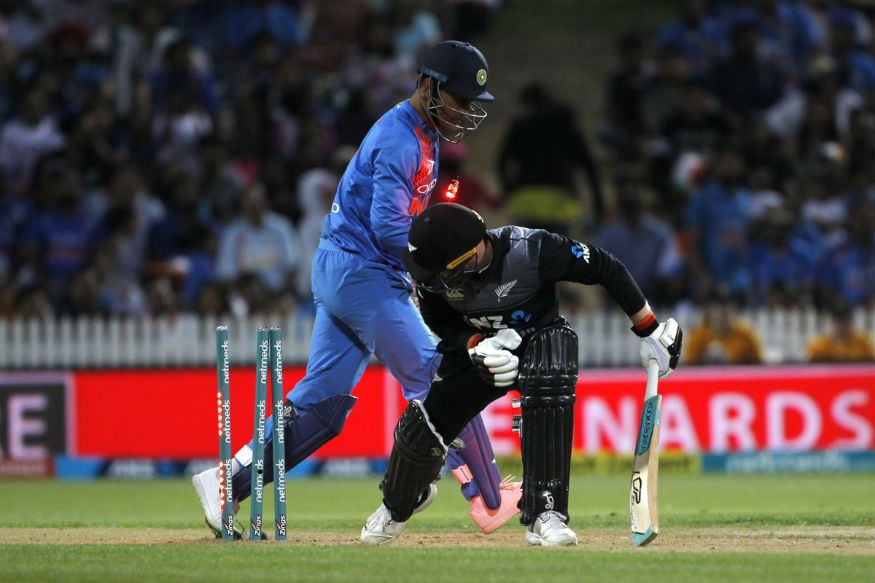 Dhoni effects a stumping. (Image: BCCI)
The 37-year-old played his part in the second T20I but could have contributed more in the first and third matches. He scored an unbeaten 39 in the first T20I while was dismissed for just two in the last. India needed his experience in the last T20I but was caught at long on while playing a big shot. However, his wicketkeeping was top notch and also acted as a mentor to Rohit.
Dinesh Karthik: Rating: 5.5, Verdict: Average
Matches 3 | Runs 38 | Average 38 | Strike Rate 172.72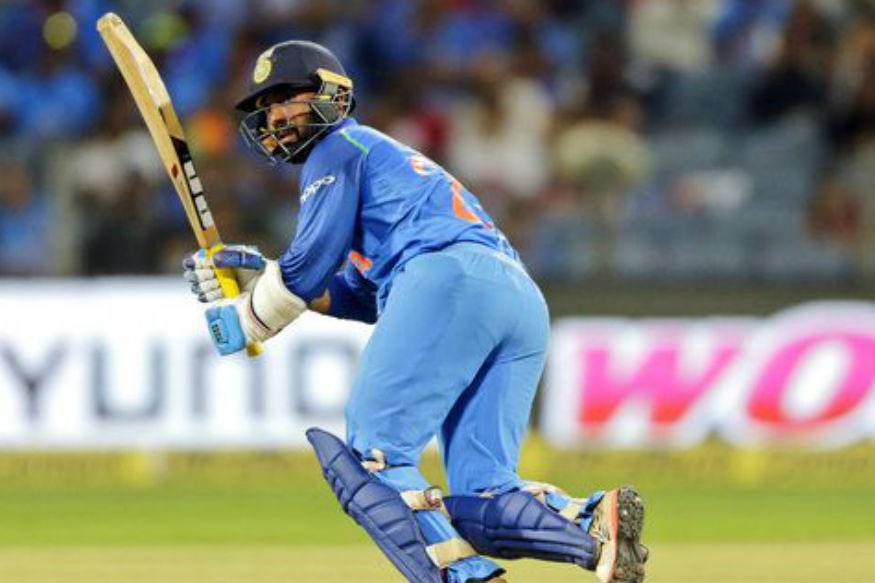 (AP)
Karthik looked in some hitting-form in the last T20I. He stayed unbeaten 33 off 16 deliveries and almost got India home. He got out for just five in the first game and didn't get a chance to the bat in the second. Dinesh Karthik is a perfect No. 6 batsman for India in limited-overs cricket and has the ability to finish matches, something he will have to do in the World Cup.
Hardik Pandya: Rating: 4, Verdict: Poor
Matches 3 | Runs 25 | Wickets 3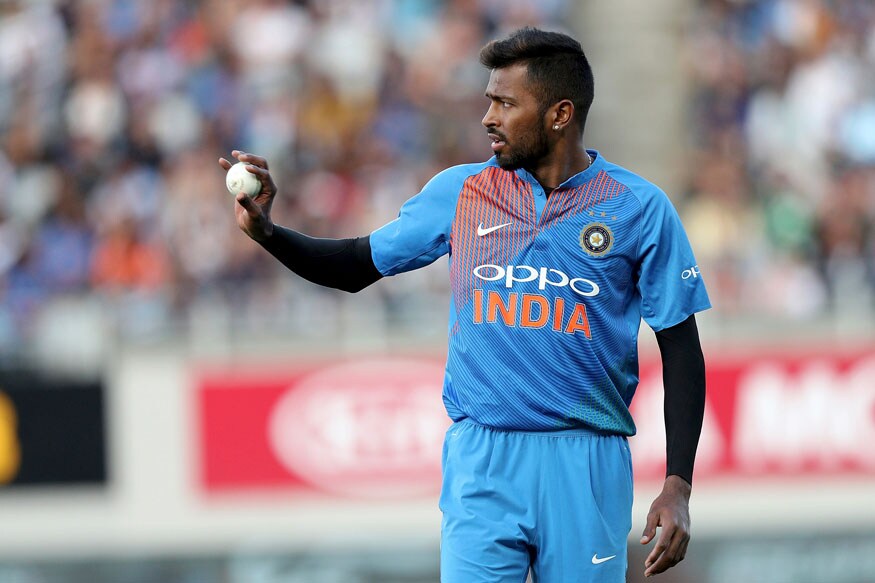 Hardik Pandya prepares to bowl. (Image: AP)
India expect a lot from Hardik and this was not the series where he delivered. Chasing totals of over 200, Hardik couldn't contribute much from No. 7. In the bowling department, he was expensive and leaked runs in all the three encounters. India will hope that he gets back to form considering how important a role he is expected to play in the World Cup.
Krunal Pandya: Rating: 5, Verdict: Average
Matches 3 | Runs 46 | Wickets 4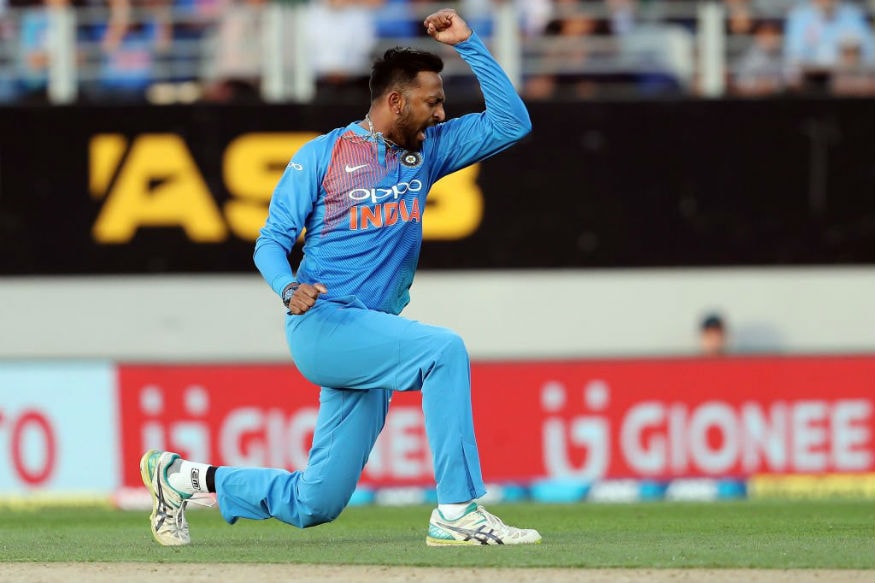 Krunal Pandya celebrates a wicket. (Twitter/ICC)
It was because of his batting skills, Krunal was selected over one of the wrist spinners. The only time he managed to display his batting skills was in the final T20I in which he smoked an unbeaten 13-ball 26. As a bowler, apart from the second T20I in which he returned figures of 3 for 28, Krunal was smashed all around the park in Wellington and Hamilton.
Bhuvneshwar Kumar: Rating: 4, Verdict: Poor
Matches 3 | Wickets 3 | Average 37.66 | Economy rate 9.41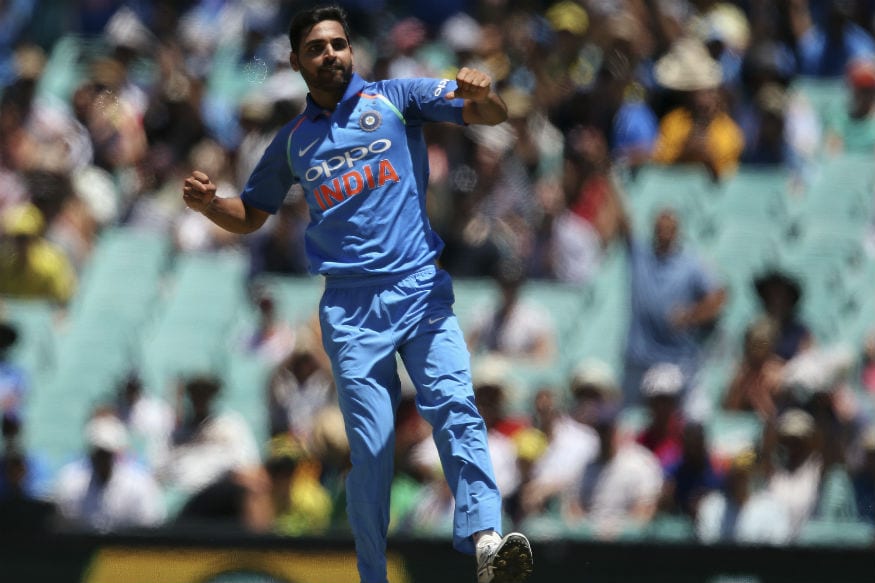 (Image: AP)
Following a pretty good ODI series, Bhuvneshwar struggled to get his line and length right in T20Is. Being the most senior bowler, the right-arm pacer didn't step up when India needed him to. 1 for 47, 1 for 29 and 1 for 37 are the figures he ended with, in this series. With Mohammed Shami breathing down his neck, Bhuvneshwar will have to make every opportunity count.
Khaleel Ahmed: Rating: 4, Verdict: Poor
Matches 3 | Wickets 4 | Average 30.50 | Economy rate 10.16
(Image: BCCI)
India might be running out of patience with Khaleel. The left-arm pacer lacks experience and consistency, and with Shami cementing his spot in the ODIs, India wouldn't want to risk Khaleel in the World Cup. He gave away runs at almost 12 runs per over in the first and third T20I, while was decent in the second. The 21-year-old seems to look clueless when a batsman goes after him and something similar happened in this series.
Yuzvendra Chahal: Rating: 2, Verdict: Poor
Matches 2 | Wickets 1 | Average 72 | Economy rate 9
Chahal had a rare bad series, leaking runs in both the games that he played. While it was Tim Seifert who took him apart in the first encounter, Colin de Grandhomme too had a good time against him in the second match. Rohit was forced to drop him for the final clash and include Kuldeep Yadav in the playing XI.
Kuldeep Yadav featured only in the final T20I and was able to trouble almost every New Zealand batsman, finishing with the figures of 2 for 26.
*Rating chart: Very poor 0-1, Poor 2-4, Average 5-6, Good 7, Very good 8-9, Excellent 10.