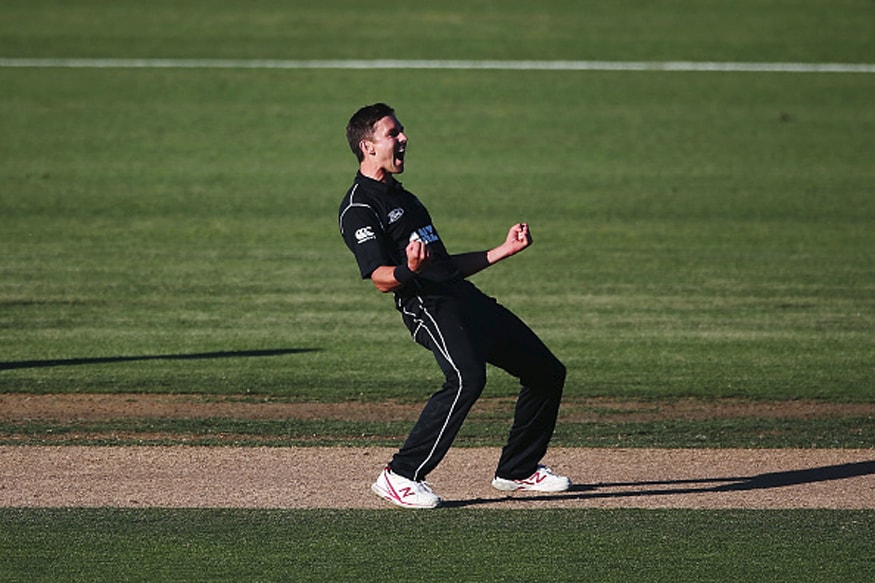 Nottingham: A Rohit Sharma century in the first match. A Shikhar Dhawan century in the second. Contributions from Virat Kohli, Hardik Pandya, MS Dhoni and KL Rahul over the two games. India's batting, just like their bowling, is up and running already in the World Cup. It's no wonder that they're two in two, having defeated two tough sides in South Africa and Australia.
These are ominous signs, but if there's one attack that can stop the batting powerhouses, it's the one that India will face next in Trent Bridge, Nottingham: New Zealand.
Not too long ago, India won a five-match series convincingly by a 4-1 margin in New Zealand. It was a thrashing that made Kane Williamson say India 'taught them a few lessons in our own conditions'. India were easily the far superior side.
But there were a couple of phases in that series that New Zealand would hope for a repeat of in their World Cup clash.
At Hamilton, New Zealand had India all out for just 92. India brushed that aside as a one-off, but New Zealand nearly did an encore in the very next match at Wellington when they had the visitors reeling at 18 for 4 before Ambati Rayudu and Vijay Shankar bailed them out.
The common factor from both games? Swing with the new balls, and Trent Boult. And the absence of Kohli. But the Indian captain was present in the World Cup warm-up match at The Oval between the two sides, when New Zealand bowled India out for just 179. Boult's figures in the three matches: 5/21, 3/39 and 4/33.
Overall, Boult has picked up 22 wickets in 12 matches against India. He's hardly spoken about in the league of champion bowlers, but Boult is the third fastest to 150 ODI wickets, having gotten there in just 81 matches.
If the conditions comply, there are few bowlers in world cricket who can make the ball talk like Boult. Chances are that he could get the conditions he loves on Thursday (June 13). Nottingham was drenched in rain three days prior to the game, and the forecast for the rest of the week isn't too promising either. If that doesn't change, the pitch could remain under cover, and conditions could be overcast. Boult wouldn't mind that at all.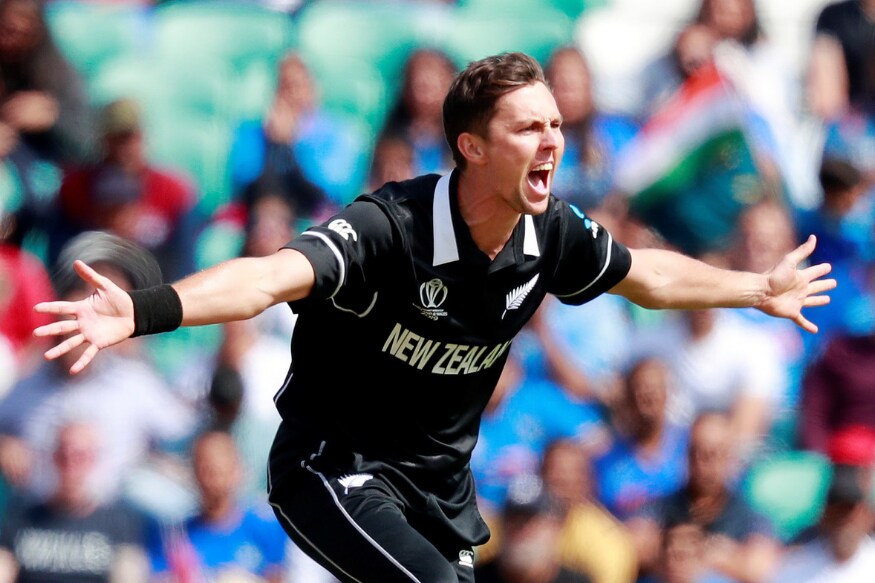 Chances are that Dhawan will. The centurion against Australia fell to Boult four out of four times in the series against New Zealand. Overall, Boult has dismissed Dhawan five times in eight battles - the joint most by a bowler along with Morne Morkel. Boult has also had Dhawan thrice in three Tests, and once in T20Is.
Dhawan would have hoped to get better against Boult by facing him in the Delhi Capitals nets, but the immediate result suggests not much improvement. In the first game after IPL, India faced New Zealand in the World Cup warm-up. Who did Dhawan get out to? Yes, Boult again.
In fact, it's a pattern that has been on the rise in recent times. Prior to the series in New Zealand, Dhawan got out to left-arm pace twice in three ODIs in Australia too.
Rohit's struggles against left-arm pace is well documented. He has been dismissed by left-arm pace 23 times in 202 ODI innings, three of those for ducks. As many as 16 of those have come for scores between 0 and 20. It's almost unnoticed that Dhawan's record is poorer; he has fallen to left-arm pacers 22 times in 129 ODI innings. It's likely that Boult and New Zealand would have taken note.
India's top order is the heart of their side, but it suffers often when the ball moves around. Over the last two years, India have collapsed against swing quite a few times: Pakistan bowled them out for 158 in the Champions Trophy final at The Oval, Sri Lanka skittled them out for 112 in Dharamsala, Australia had them 4 for 3 in Sydney, while New Zealand made them dance around in Hamilton, Wellington and London. The star performers in each of those collapses barring the Sri Lanka one were left-arm pacers.
Boult has had a slightly silent start so far, picking up three wickets from three matches while Matt Henry, Lockie Ferguson and even James Neesham have done the bulk of the damage. Boult is waiting for his turn, which could come when the ball swings. By all evidence, it won't take too long.
"The balls are actually different for this tournament," he said after picking up his 150th ODI wicket against Bangladesh. "They've got a different gloss on them, they're painted differently, so there's definitely been a little bit more swing. The white balls have been quite prominent, you can see the quarter seams and everything with the ball, but it's fully covered now. It's nice to hold in the hand and it's moving a little bit, so I'm very happy."
Dhawan and Rohit successfully negated the left-arm pace threat against Australia at The Oval. The pitch was flat, and the ball hardly moved around. The openers batted out Starc's short first spell, scoring just eight off his first three overs with the new ball. Can they do it against Boult? It's a battle to watch out for.