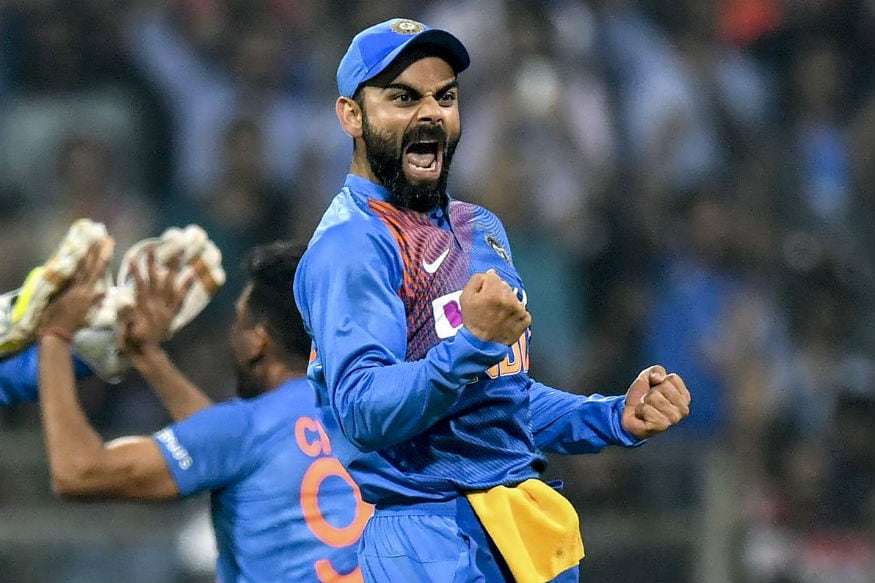 Under the leadership of skipper Virat Kohli, the Indian team achieved another high as they managed to win their first ever T20I series in New Zealand. After a narrow win in the super over -- largely due to the efforts of Mohammed Shami and Rohit Sharma -- Kohli heaped praise on both these players.
At one stage the match was all but gone from India's grasp as the Kiwis needed three runs from five ball. But Shami produced a magical over to restrict the opposition.
"I thought we were gone at one stage. I told our coach that they (New Zealand) probably deserved to finish the game off with the way Kane batted and the way he led from the front. We got a wicket at a crucial stage. Shami again, showed his experience and put a couple of balls outside the off-stump," Kohli said at the post match presentation.
"On the last ball, we had a discussion and we came to a conclusion that we had to hit the stumps because otherwise there is a single anyway and we are gonna lose the game. Shami went for it, got the wicket and the game turned on its head."
With 18 runs to win in the super over, Rohit slammed two consecutive sixes to seal the deal. It was nothing short of remarkable for the Indians.
"In the super over, New Zealand again put pressure on us. But Rohit was outstanding today, in the first half and in the super over. We knew, if he gets one hit, bowler will be under pressure because he is such a clean striker of the cricket ball.
"Overall a top day for us and a beautiful game to be a part of. When Shami bowled those two dot balls, I thought we could probably go to super over, if we get a wicket. In the super over, the discussion was that New Zealand will be feeling the pressure as they let the game slip away."
With the series already in pocket, India would now look to give a chance to the players who haven't gotten a single game in the series so far.
"We will try to win 5-0. There are a couple of guys who are sitting out like Sundar and Saini, they deserve to get a game. The idea is to win the remaining two games."