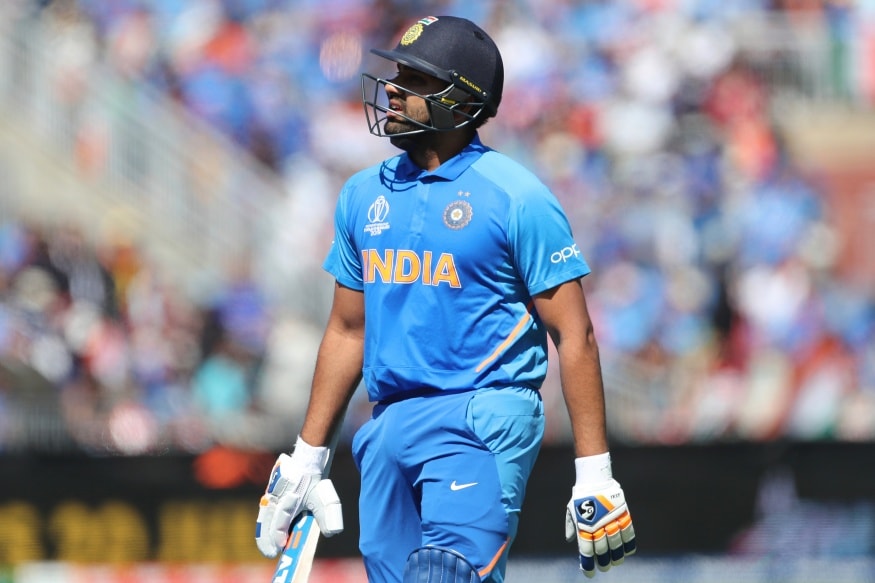 Manchester: The one problem. The only problem, even. The one team that has continuously exposed that problem. India had their worst of nightmares come true at the most inopportune time - the World Cup semifinal.
India's biggest weakness is a precise situation where the middle order is left alone without the top order batsmen for company. When Virat Kohli or Rohit Sharma - given Shikhar Dhawan is not here - are not around to help the rest of the batting. If there's a side that has probed this weakness of India regularly in the last few months, it is New Zealand.
92 all out in Hamilton. 18 for 4 in Wellington. 39 for 4 in London (warm-up). And now, 24 for 4 in Manchester. Four matches in a row, New Zealand have exposed with pinpoint accuracy India's major issue.
We've seen it numerous times in Test cricket. The swinging ball is not an easy thing to handle for any batsman, especially Indians. They struggled in the Test series in England last year. They've struggled in white-ball cricket in seamer friendly conditions regularly too.
Pakistan bowled them out for 158 in the Champions Trophy final at The Oval, Sri Lanka skittled them out for 112 in Dharamsala, Australia had them 4 for 3 in Sydney. New Zealand have taken it to a different level, doing it four consecutive times. India might be the stronger and more successful side in general. But New Zealand have a way to trouble them - a bit like Rafael Nadal v Roger Federer, although New Zealand don't have as much a success rate.
Quite a few Indian fans would have been happy when South Africa defeated Australia in the last league game to set up an India-New Zealand clash. 'Thank god, we've avoided England' was their predominant feeling. Those were wrong sense of security - New Zealand were never going to be easy, especially under the cloudy skies above Manchester.
Matt Henry and Trent Boult showed why in a matter of 45 minutes - a period which Virat Kohli said cost India big.
Boult's first spell read 6-2-15-1. Henry's was even better: 7-1-23-3. India's lowest score in the World Cup when both Rohit and Kohli were dismissed, before this game, was 135 against Afghanistan. Here, they were 5 for 2.
India, unlike their fans, knew about the threat too. Here's Kohli on what makes New Zealand different from the others.
"I wasn't surprised with how New Zealand played. If there is a low total, we knew there's probably only one or two sides in world cricket that will put seven fielders in the ring and that was always going to be New Zealand," he said after the loss.
"We knew they were going to attack more and not let the game go to the end, they won't take it deep, they will go all out and play the game that way because I have seen them play that way. Today also third man was up in the ring. In the one-day game you had five catching fielders. So they know how to put pressure because they play very consistent cricket and today was an example of that."
What could India have done different?
Rohit and Kohli had an off day, as did KL Rahul. Were they missing Shikhar Dhawan? It's hard to say. Dhawan fell to Boult four out of four times in the series against New Zealand. Overall, Boult has dismissed Dhawan five times in eight battles - the joint most by a bowler along with Morne Morkel. Boult has also had Dhawan thrice in three Tests, and once in T20Is.
Dhawan would have hoped to get better against Boult by facing him in the Delhi Capitals nets, but the immediate result suggests not much improvement. In the first game after IPL, India faced New Zealand in the World Cup warm-up. Who did Dhawan get out to? Yes, Boult again.
Different teams have different ways of countering collapses. Some counter-attack. Some try to guts it out.
There was an IPL match in the 2018 season between Chennai Super Kings and Kings XI Punjab, where MS Dhoni sent in lower order batsmen like Deepak Chahar and Harbhajan Singh after a top-order collapse. He explained it was to 'create a bit of chaos' and upset the bowlers' rhythms. The Indian team doesn't believe in such chaos theories. They stuck with their regular approach, but they didn't have batsmen equipped with temperament to do it for long.
The chaos was in the dressing room. Dinesh Karthik had said a few days back that the team management had made it clear he was a finisher at No. 7. He wasn't picked for the first seven games and batted only once, in the dying stages against Bangladesh, in the league stage. Here, he was walking in at 5/3. He took 20 balls to get off the mark, and soon chipped a catch to point. 5 for 3 became 24 for 4.
Rishabh Pant and Hardik Pandya got themselves in, but didn't have the calmness and perseverance to weather the storm in the middle overs when Mitchell Santner kept them quiet. Two bad shots, India 92 for 6. Santner's first spell: 6-2-7-2.
Ravindra Jadeja and Dhoni tried their best and took the game deep, but the chaos at the top was a bit too much to come out of.
Pinch-hitter to unleash chaos, Dhoni up the order and other such suggestions are hindsight. What India could have done differently was in the lead up to the tournament. It all came back to the ideal No. 4 - someone who could weather a storm as well as push the game further. If only they had invested in Pant earlier, he might have known how to deal with such situations. Or maybe they could have stuck with the other options who they had groomed through the build up to the World Cup. 'If only' is all India have at the moment.
Years of preparation didn't give them an ideal solution to that middle order question which has followed them throughout like a Betal to Vikramaditya.
The World Cup really tests every possible aspect of a team's game. Unfortunately for India, the test for which they have no answer came against New Zealand in a knockout.