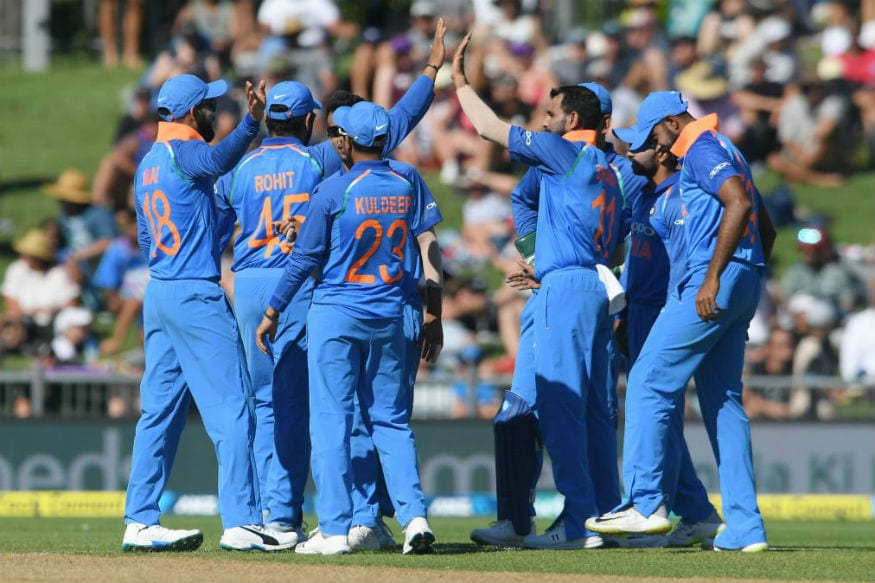 In this edition of #YourCallonCN, we asked you what changes you would like to see India make to their starting XI in the fourth ODI on Thursday?
With India having already wrapped up the five-match series, many of you saw merit in giving some of the bench players a chance - with Shubman Gill's name one that popped up on a regular basis.
Vineeth N C from Bangalore recommended three changes to the team for the next game.
"I would like to see Shubman Gill at Number 3 in Virat Kohli's absence. Another change would be to rest Mohammed Shami and play Mohammad Siraj. Shami is coming off a gruelling Test series against Australia. Mohammad Siraj is a very good young fast bowler who has done well in the domestic circuit.
"He couldn't live up to his expectations in a chance given to him against Australia, he leaked quite a lot of runs. Now that India has take an unassailable lead, this would act as a cushion to Siraj and he can bowl with no pressure on his shoulders. My final change would be to play Ravindra Jadeja in place of Kuldeep Yadav."
Navneeth Krishna (@navkrish55) suggested three changes as well including an interesting one to rest MS Dhoni even if he was fit.
"My playing 11: Shikhar Dhawan, Rohit Sharma, Shubhman Gill, Amabati Rayudu, Dinesh Karthik, Keadar Jadhav, Hardik Pandya, Ravindra Jadeja, Yuzvendra Chahal, Bhuvneshwar Kumar, Khaleel Ahmed!
Changes:
Gill for Kohli (Great opportunity, Future of India's batting); Jadeja for Kuldeep, Khaleel for Shami (rest KY & MS, RJ & KA need match practice); Kumar, Rayudu, Karthik need to continue. Rest MSD even if fit."
Shaileshwar (@goaftertech) also wants both Kuldeep and Shami to take some time off. "I would rest Shami and Kuldeep in the next game."
Harshit Aggarwal from New Delhi also wants to see Gill and Jadeja get a chance to play, as well as Khaleel Ahmed.
"Shubhman Gill must replace Virat Kohli for last 2 ODIs because he can also replace Ambati Rayudu at No 4 if needed. Dhoni must take another match off because his fitness is most important and I want to see team without him and Kohli after long.
"Also Shami must be rested because he has been overloaded with work since November and I would hate to see him break down with injury. Khaleel must get chance for Shami because he was in contention for WC and its important for him to gain confidence. Jadeja must also come in for Kuldeep because the latter also needs rest now."
Tushar Jain (@mainlycricket) is also a fan of young Gill, even suggesting that he could play a part in the 2019 World Cup if needed.
"Gill should be tried and India may play him even in the World Cup if he performs well and Rayudu fails to make an impact in the next two matches."