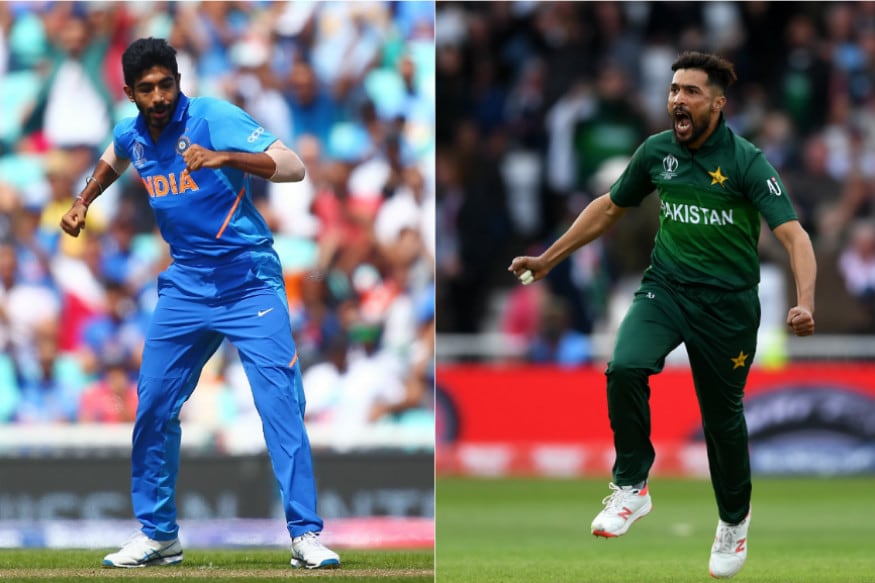 Manchester: Two fast bowlers had an eventful and unforgettable game the last time India met Pakistan in England. One for good reasons, the other not so much.
Mohammad Amir was the talk of the town after he ripped through India to win Pakistan the Champions Trophy 2017. Jasprit Bumrah faced some heat after his no-ball reprieved Fakhar Zaman, who went on to score a century. Bumrah would go on to concede 68 runs from nine wicketless overs in that game. He had such a rough day that he didn't even finish his quota of overs. How often does that happen?
Amir was needed to bowl only six overs, but by then he had figures of 3 for 16, killing India's hopes with the wickets of Rohit Sharma, Shikhar Dhawan and Virat Kohli.
The heat on Bumrah continued after the game too, not just on social media but quite literally on the streets too. Jaipur Police decided to troll the no-ball to send across a cheeky but much-needed message, and it didn't go down well with the bowler.
@traffic_jpr well done Jaipur traffic police this shows how much respect you get after giving your best for the country. pic.twitter.com/y0PU6v9uEc

— Jasprit Bumrah (@Jaspritbumrah93) June 23, 2017
All this while Amir, who knows a thing or two about how costly no-balls can get, was reveling in his most glorious moment of his career.
Since that eventful game at The Oval, Bumrah and Amir have had completely contrasting career paths. Contrasting to each other, and contrasting to their fortunes of that final. Amir went downhill, struggling to buy a wicket. Bumrah began a rise that took him to different heights.
In the two years between the Champions Trophy and the World Cup, Amir played 15 ODIs for just five wickets. His strike-rate was above 121, average above 92. He was wicketless in as many as 10 games.
Bumrah went on to become India's bowling spearhead, and perhaps the most important member of the team. The word 'perhaps' wouldn't be needed if India didn't have a certain Kohli in their side. Bumrah played 33 ODIs between the Champions Trophy and the World Cup, picking up 59 wickets. He came into the World Cup as the No. 1 ODI bowler according to ICC rankings.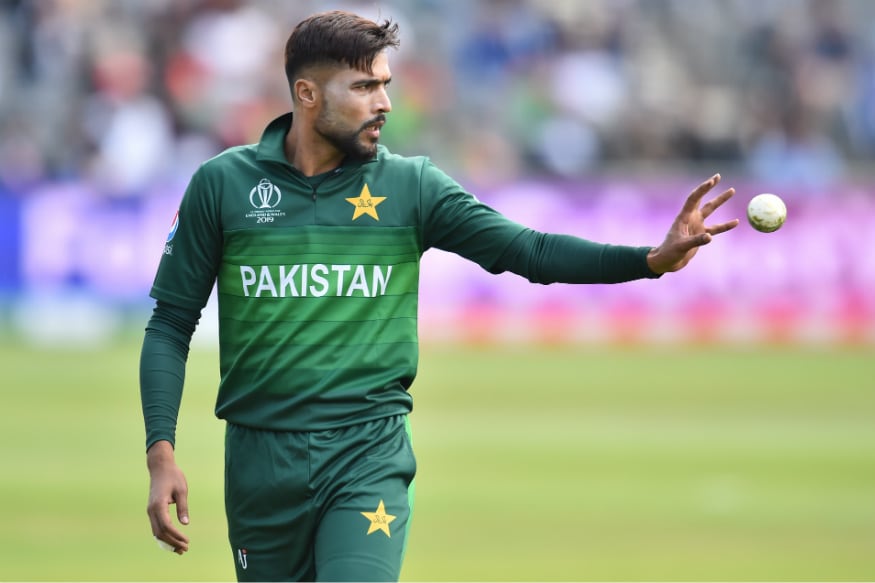 Amir, meanwhile, was not even in Pakistan's preliminary World Cup squad. Only after the first-choice squad suffered at the hands of England last month did the selectors decide to give him a go.
In that two-year period, Bumrah made his Test debut and aced that format too. He was the highest wicket-taker in India's historic series win in Australia earlier this year.
Amir lost his place across formats briefly after the Asia Cup. His bowling had lost its sting, for which he has been criticised by his captain Sarfraz Ahmed. An angry Amir even walked out of a press conference when asked about his captain's assessment during the South Africa tour. On the other hand, India's bowling coach Bharat Arun says they are 'lucky' to have a bowler like Bumrah.
The story of the two bowlers, though, has been very similar in this World Cup. Amir has brushed aside the recent past and gone back to being the leader of the pack. In three matches, Amir has 10 wickets - five more than what he managed in the 15 previous ODIs! He set the tone with a three-wicket haul against West Indies, which should have been worth more if only their batsmen had shown some courage. He picked two wickets in a high scoring game against England, the wicket of centurion Jos Buttler turning the match in Pakistan's favour. He triggered an Australian collapse with a five-wicket haul in the next game, bowling beautifully for 5 for 30 despite the openers adding 146 in 22 overs.
Bumrah has five wickets from two completed matches. He began the World Cup dismissing Hashim Amla and Quinton de Kock, a double blow from which South Africa never recovered. His death bowling was on display against Australia, where he picked three to prevent a late surge.
Three years back, a peeved Rohit played down the hype around Amir's return to international cricket, diverting attention to Bumrah's rise instead.
"Instead of talking about Amir you should talk about Bumrah," Rohit had said.
Much has changed since then. The two contrasting paths will converge on Sunday (June 16) in Manchester, weather willing. Their fortunes could play key roles in their team's.