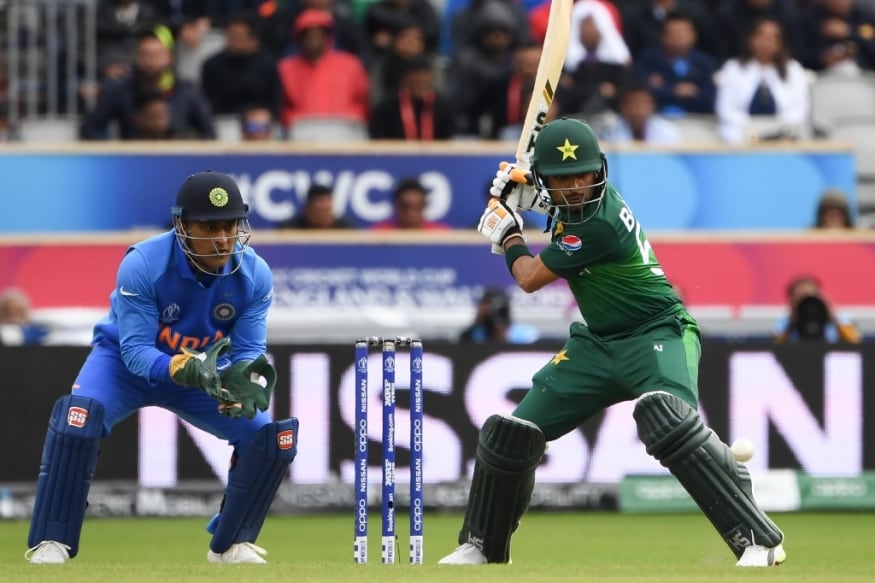 Manchester: India missed a chance to dismiss Babar Azam in the 19th over after they decided not to review a leg before wicket call off Yuzvendra Chahal.
Batting on 34, a slider from the leg-spinner struck the flap of Azam's pad moments before going on to hit the bat. After the appeal was turned down, Virat Kohli was keen on a review but MS Dhoni advised him against it as there were doubts whether the ball hit pad or bat first.
Replays showed it hit the pad before the bat.
Chasing 337, Azam was on 34 at that stage. At the end of 22 overs, Pakistan were 103 for 1 with Fakhar Zaman on 56 and Azam on 38.
However, Azam was finally dismissed for 48. Kuldeep Yadav tossed the ball up on the final ball of the 24th over. He was able to produce sharp turn and the ball managed to sneak through the batsman's bat and pad to take the stumps.
Earlier in the day, India scored 336 for 5 after Sarfaraz Ahmed opted to field first. Rohit Sharma went on to score 140 on the day - his 24th ODI hundred. Virat Kohli added 77 and KL Rahul also scored a half-century. Mohammad Amir was the pick of the bowlers for Pakistan, finishing with figures of  4 for 47.