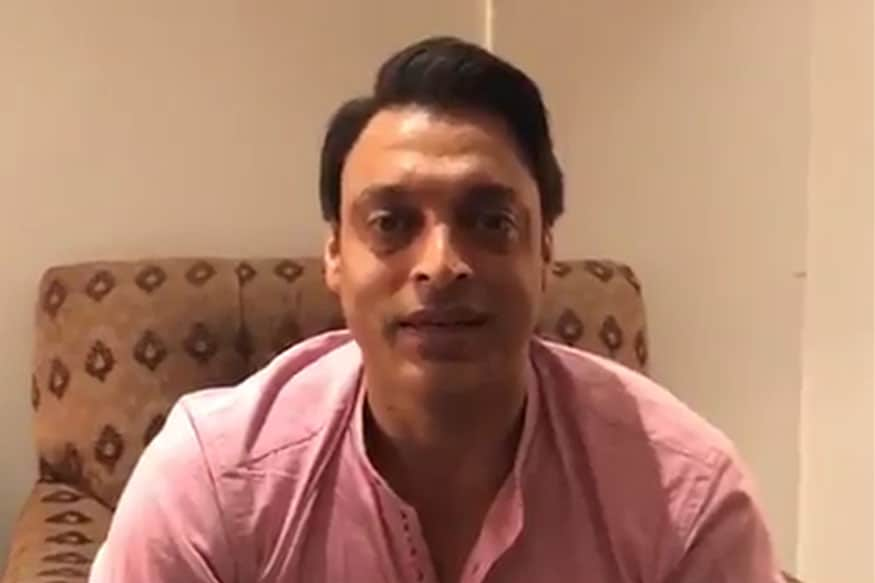 New Delhi: Pakistan cricket icon Shoaib Ahktar has shared a video on social networking site Twitter, wishing the Pakistan cricket team luck for the Champions Trophy final against India and urging captain Sarfraz Ahmed to send Shoaib Malik ahead of Mohammad Hafeez in the batting order.

In the one minute long video Akhtar went onto say that Pakistan should play fearless cricket and not get bogged down.

"Koi pressure lene ki zaroorat nehi hain (Take no pressure). Just don't panic. Play sensible cricket. Give a smart run chase. Hindustan ki bowling ko 300 run chase kia hua hain (Batting line-ups have chased 300 plus scores against India). Win or lose, toss ka koi factor nehi (Toss won't decide a thing), But if you win and there's overcast conditions, do think twice," Akhtar said in the video.


we are already proud of you Pak team so go out there enjoy & be positive.. pic.twitter.com/fBevBKEPeE

— Shoaib Akhtar (@shoaib100mph) June 17, 2017



"I think Pakistan is in a better position. Kisine nehi socha tha, believe nehi kiya tha ke Pakistan will get there (nobody thought Pakistan would get this far). And Pakistan are going to make history."

He added that all his prayers along with crores of Pakistani's are with the team.

"Aur agar, na bhi hota hain toh guys we are with you (We are with you, even if you lose). Pakistan mein sare duaiyen kar rahein hain (Everyone is praying for the team). Maine khelte huein itna dua nehi kiya jitna ap keliye kar raha hoon (I never prayed, this much for myself, when I was playing).

"Shoaib Malik ko Upar Bheje, Haffez ko niche khilaye (Send Shoaib Malik ahead of Hafeez). I love you.

Akhtar is no stranger to high-voltage India-Pakistan games. He once infamously got involved in a spat with Harbhajan Singh.

The ODI was at a knife's edge and India needed 7 off 8 balls. Shoaib Akhtar was bowling the second last over, and had bowled a couple of dot balls, and he decided to have a go at Harbhajan.
Mohammed Aamir was to bowl the final over, and Suresh Raina was dismissed and it looked Pakistan had won the match, however, Harbhajan surprised everyone by smashing a huge six off Aamir to win the game for India, and decided to give a few back to the Pakistani pacer.




First Published: June 18, 2017, 12:58 PM IST