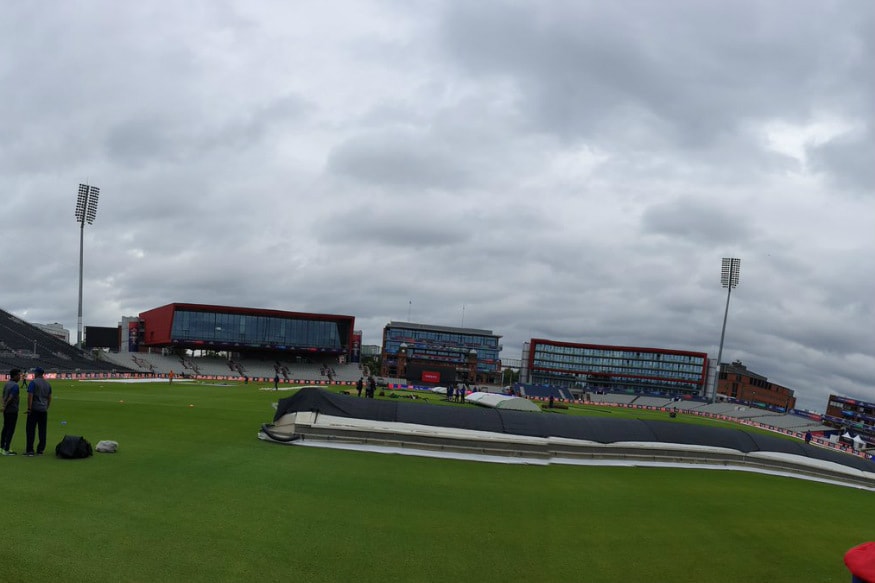 What the weather is going to be like in Manchester during the marquee India vs Pakistan clash at the World Cup has been one of the biggest talking points in the build-up to the game, and with several matches at the tournament already rained out, fans of both teams would be hoping that the match remains unaffected by rain. But what is the weather going to be like during the match? The fans have started to gather outside Old Trafford, hoping that the few spells of drizzling that the surrounding areas have seen are just an aberration.
For now, the match looks all set to start, with Pakistan winning the toss and electing to bowl first!
Stay updated with our live blog for India vs Pakistan Live Score and latest updates of ICC Cricket World Cup 2019 Match that is being played at Old Trafford in Manchester.
However, intermittent showers are expected in Manchester, according to the weather forecast for Sunday, June 16. The showers are not expected to be continuous and consistent, which means we may well see a reduced game.
This also makes the toss doubly important. The percentage of cloud cover during the evening in Manchester is also expected to be around 95%.
India currently sit at the top half of the table, while Pakistan are in the bottom half. The talk from the Indian camp has been about following processes and treating the match as just another game, while Pakistan coach Mickey Arthur has told his players that it is an opportunity for them to go out and make history, with them sure to be remembered for good with their performances.
It is increasingly becoming apparent that the weather might have a big role to play in deciding the outcome of the match in Manchester.