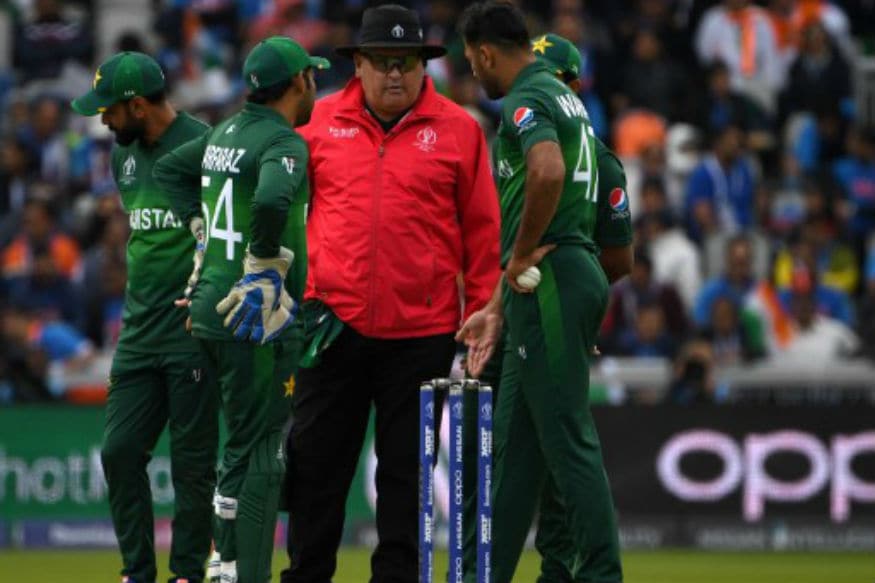 Manchester: Mohammad Amir and Wahab Riaz were warned twice each for running on the danger area in Pakistan's World Cup match against India in Manchester on Sunday (June 16).
If either bowler ran on the danger zone on the pitch one more time, they would have been suspended from bowling further in the innings.
Amir was warned once each in his second and third overs, after he, rather lazily, strolled towards the middle of the pitch after delivering the ball. The area he ran onto was more towards the centre of the pitch; it wasn't like he was following through with momentum after delivering. He corrected his mistake after receiving his second warning and finished a good opening spell of 4-1-8-0.
Wahab, meanwhile, was warned off successive balls in the 24th over when he stepped onto the danger area from over the stumps. He then switched to around the stumps, and immediately dismissed KL Rahul (57), who was caught at cover.
India had a solid start after being put in to bat, with their openers Rohit Sharma and Rahul adding 136 for the opening wicket. Amir finished with 3/47 from his 10 over while Wahab had figures of 1/71 from his quota of overs.
While both bowlers managed to steer clear of the danger area for the rest of their spells, Pakistan crumbled to a 89-run loss (D/L method) in their World Cup game against India on Sunday.