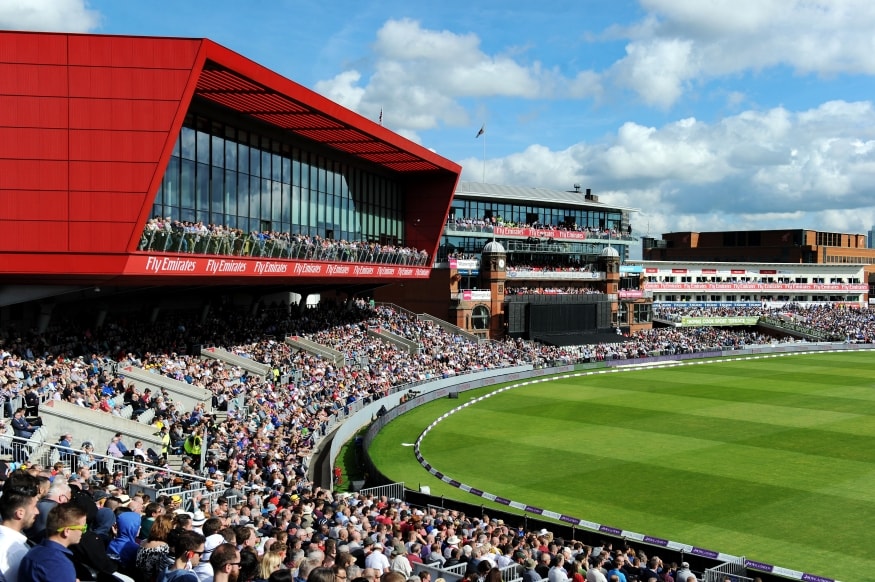 Manchester: The worst might be over, or so we hope.
After a wet week, the sun came out for the first time over Manchester on Friday (June 14), a couple of days before the blockbuster India-Pakistan clash at the Old Trafford stadium.
Although the skies weren't completely clear, the weather forecast for Sunday's game is promising. It is expected to be a little cloudy, but the chances of rain are minimal. It will be a welcome relief for both teams, who have already had washouts in their campaigns. Pakistan saw their game against Sri Lanka in Bristol ruined by rain while India's match against New Zealand in Nottingham on Thursday suffered the same fate.
Pakistan arrived in Manchester from Taunton on Thursday, a day after their loss to Australia. There was a light drizzle on Friday morning but that didn't prevent them from practicing indoors at the stadium. India are not scheduled to practice until Saturday, the eve of the match.
India would be eager to hit the nets as soon as they can, for they have not had much cricket since Sunday's game against Australia at The Oval. Relentless rain in Nottingham washed away their training sessions, although their batsmen did receive some throwdowns on Wednesday in Trent Bridge.
Rishabh Pant Arrives
The cover for injured Shikhar Dhawan, Pant, arrived in Manchester on Friday to join the team.
Pant will not be a part of the squad and cannot play in any of the matches unless India officially rule Dhawan out of the World Cup. India, though, are not in any hurry to take that step. Assistant coach Sanjay Bangar on Wednesday explained that India do not want to rule out a 'precious player' like Dhawan so early, and are instead willing to give him time to recover.
While Dhawan cannot lift weights thanks to the injured finger, he is keeping himself fit by hitting the gym to work on his legs and core. Dhawan will be assessed in around a week's time after which India will take a call.
Though Pant cannot play in the matches, he can train with the squad in the nets. Khaleel Ahmed has been with the Indian squad helping the batsmen prepare in the nets, and Pant too is expected to participate in practice sessions from Saturday.
India have won two of their three matches, while Pakistan head into Sunday's match having won only one of their four games.