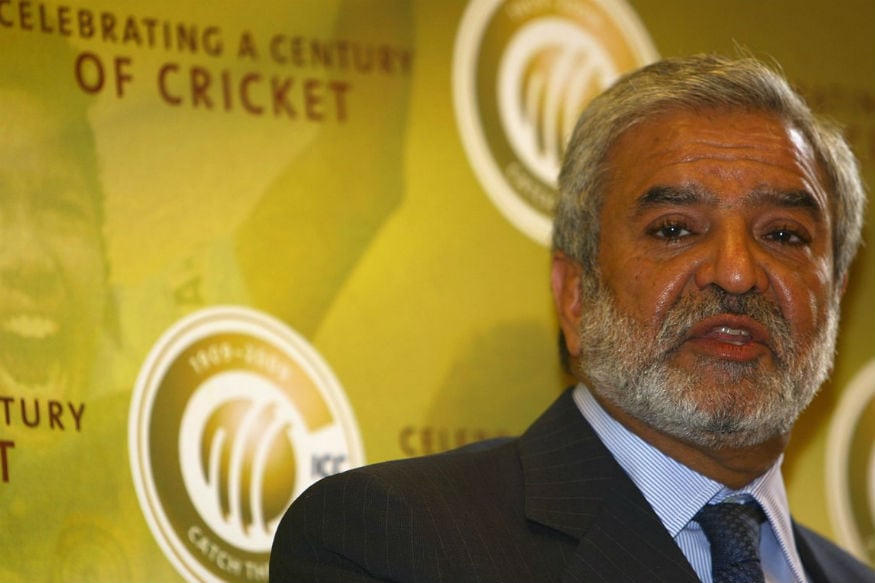 Former India captain Mahendra Singh Dhoni was in the middle of a mini-storm after India's first game in the ICC World Cup by sporting the paramilitary's insignia — the Balidaan badge — on his wicketkeeping gloves. After objection from the International Cricket Council (ICC), Dhoni covered the sign on his gloves for the next game against Australia.
Pakistan face India in their marquee World Cup match in Manchester on Sunday (June 16) and Pakistan Cricket Board (PCB) chairman Ehsan Mani assured that there would not be any reconciliatory gesture from his national side in the game.
"You won't get any spillover from the Pakistan side. They are there to play cricket, full stop. We don't need to make gestures. I have always seen cricket as a tool to create goodwill and better understanding. We should keep it like this. It's a sport. It's a gentleman's sport. That's how it should be," Mani, a former ICC chairman, was quoted as saying by the Indian Express.
However, the India-Pakistan teasers aired by the World Cup broadcaster in India irked Mani. "I think this is for the ICC to take note. Star is the host broadcaster. They are not an Indian broadcaster, they are the broadcaster of the ICC. They should be fair to all teams. That (the teasers) is not part of cricket," Mani said.
The PCB chief also denied reports that Pakistan players were planning a special celebration at the fall of every Indian wicket. "No, actually that report was not correct. There was no suggestion (from the Pakistan players) at all. Because obviously, they know this is something I will not tolerate.
"These are mature cricketers and they are friends of each other. As people, they know each other. They played against each other from the time they were Under-19s. They have a relationship of their own, which is a good relationship," Mani was quoted as saying.
India will meet Pakistan in their fourth match in World Cup with two wins from their first two games while their last match was washed out on Thursday (June 13) against New Zealand.
The PCB chairman said that the country is not going to beg India or any other nation to play in Pakistan.
"We will not beg India or any other country to play cricket with us; we want resumption of bilateral cricket ties with India in a decent and dignified manner," Mani said while speaking to media at Lahore's Gaddafi Stadium on Thursday (June 13).​