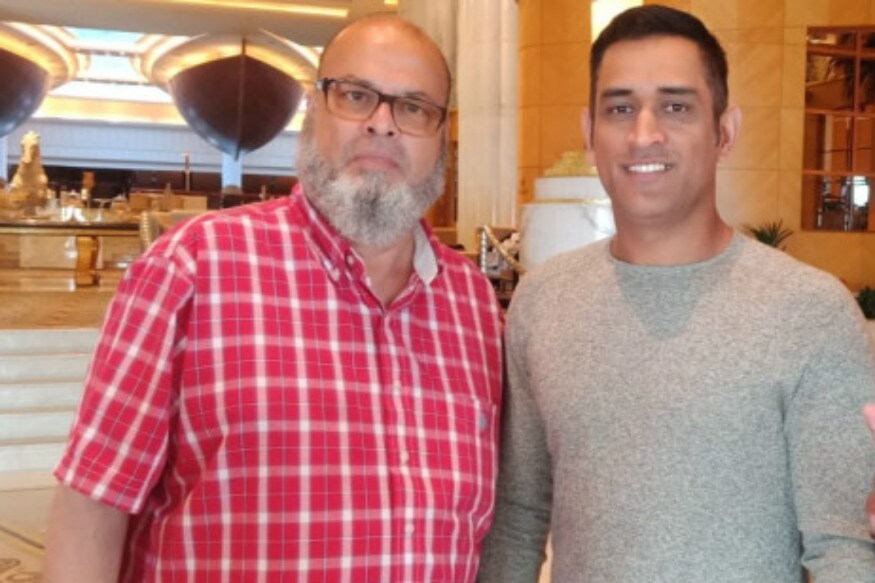 India's 2011 World Cup winning captain MS Dhoni, in all possibility is playing his last World Cup, and one of his biggest fans, Mohammad Bashir from Chicago hopes the veteran won't let him down.
'Chacha Chicago', as he is known, is in England all set to watch the India-Pakistan match on June 16 in Manchester and hopes, that just like 2011, Dhoni will get him a match ticket this time too.
"I arrived here yesterday and saw that people are ready to pay as much as 800-900 pounds for a ticket. A return ticket from Chicago costs the same. Thanks to Dhoni, I don't have to struggle for a match ticket," the 63-year-old, who owns a restaurant in Chicago and is an American passport holder, told PTI.
In Mohali, in the semi-final against Pakistan in 2011, Dhoni had gone out of his way to arrange a ticket for one of the biggest games of the tournament for Chacha Chicago.
"Imagine I get the ticket for free when most would pay a fortune for it. I have got a surprise gift for him this time and I hope to give it to him later today," said Bashir.
"I don't call him as he is so busy. I keep in touch only through text messages. Long before I came here, Dhoni assured me of the ticket. He is a great human being. I can't think of anyone else doing what he has done for me since that 2011 game in Mohali," Bashir added.
Apart from his love for cricket and Dhoni, the 63-year-old Chacha Chicago has an Indian connection too. His wife is from Hyderabad and his family often visit the country. When he is not travelling, Bashir and his family run an eatery in Chicago.