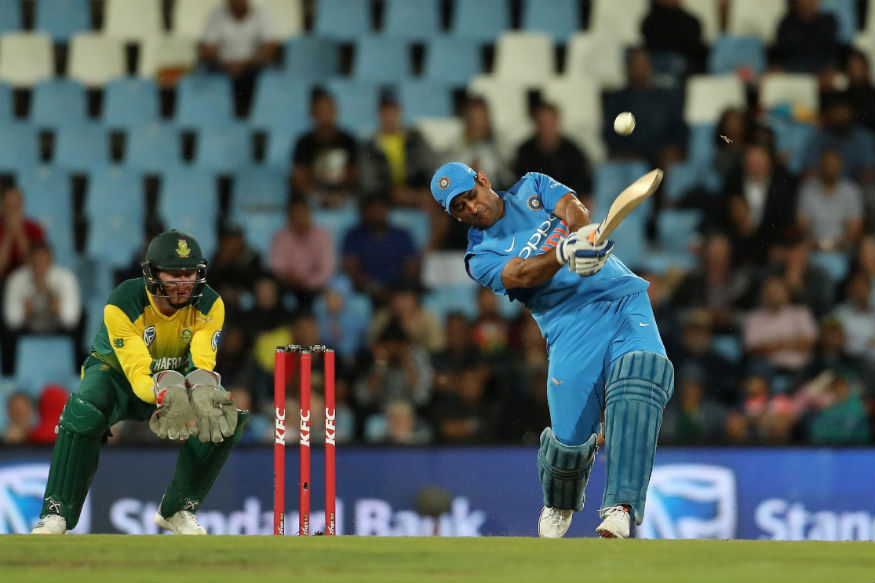 India would be eyeing a perfect end to what has been a thoroughly roller-coaster tour when they take on a depleted but not completely deflated South Africa in the decisive third Twenty20 International here on Saturday.
Cricketnext takes a look at some of the importance numbers and few records that could be broken or new milestones that can be set in this match.
188/9: Highest first innings score at Cape Town. It was scored by ENG against Zimbabwe in 2007.
97*: Highest individual score at his venue by Hashim Amla (SA) against AUS in 2016.
4/20: Best bowling figures at this venue by Stuart Clark (AUS) vs SL in 2007.
179: Highest target chased at Cape Town by AUS vs SA in 2016
17: No of runs Virat Kohli requires to complete 2000 T20I runs. He will be the 3rd player to reach 2000 runs. The top two players being: Martin Guptill (2188 runs); Brendon McCullum (2140 runs). If he gets there in this innings, Kohli will be the quickest (54 innings) to this landmark in terms of innings: Guptill took 68 innings and McCullum took 66 innings.
4/4: Teams batting first have lost 4 out the last 4 matches here at Cape Town. If we extend that to the last 10 matches played here, teams batting first have lost 80% of their matches (8/10).
62.50%: SA's loss rate at Cape Town. This venue has the highest loss rate among SA home venues where they have played a minimum of 5 matches.
1: MS Dhoni requires 1 more catches to complete 50 T20I catches. He will be the 2nd player to take 50 catches in T20Is. AB de Villiers has the most catches (65 catches).
163.04 vs 106.19: Heinrich Klaasen's strike rate against Yuzvendra Chahal vs his strike rate against all other Indian bowlers this tour.
44.00 vs 60.00: JP Duminy's average against India before the 2nd T20I vs his average after the 2nd T20I. He has scored 240 runs in 9 innings with 5 not outs against India.
31.88 vs 54.00: Rohit Sharma's career average vs his average in South Africa. He has scored 162 runs in 6 innings with 3 not outs.
79: Manish Pandey's score of 79 which is the highest score in an innings by an Indian batsman in South Africa in T20Is. 25.85 vs 49.61: JP Duminy's average in SA vs his average at away venues.
140.14 vs 126.72: MS Dhoni's strike rate against South Africa vs his career strike rate.
68: MS Dhoni requires 68 runs to complete 1500 runs in T20Is for India. He will be the 3rd Indian player to reach this milestone after Virat Kohli (1983 runs) and Rohit Sharma (1668 runs).