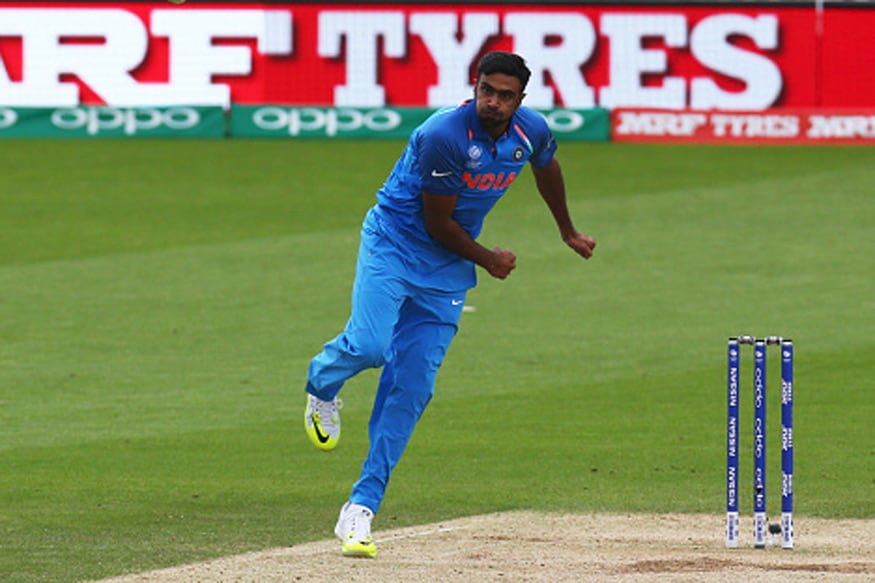 India vs South Africa: Live Blog
India vs South Africa Live : Full Scorecard
London: For followers of Indian cricket, to think of the 'Men in Blue' without Ravichandran Ashwin being part of the set-up would be impossible. One look at the number of one-day internationals played by Ashwin since the ICC World Cup in Australia in 2015 though tells a different story.
Since that campaign, India have played 23 one-day internationals, including Thursday's loss against Sri Lanka. Ashwin though has been part of only 9 of those matches. He was dropped from the playing XI after the initial losses to Australia in the five-match ODI series Down Under and then was rested for the series against New Zealand. He made a comeback for the England series, but the offie has not been a part of Team India's plans when they are playing outside the sub-continent.
With Virat Kohli favouring the seam bowling all-round option of Hardik Pandya and the emergence of Kedar Jadhav as a handy part-time off-spinner, Ashwin has been warming the bench in the Champions Trophy so far, something which he hasn't complained about according to the Indian captain.
"He is very professional about these things. We have clash of opinions about bowling plans and all because he is a smart and thinking cricketer, but when it comes to team selection, he supports my decisions," Kohli had said before the match against Sri Lanka.
But the loss to the Lankans means India is in a do-or-die situation against the world's top ODI nation, South Africa, who themselves will be fighting to get rid of the 'chokers' tag when the two teams lock horns at the Oval on Sunday.
Ashwin's record in ODIs in England is pretty impressive. The off-spinner has 21 wickets to his name in 14 matches at an average of 24.09 and an economy rate of 4.67, which definitely makes for a case for his inclusion against a South African team, known to struggle against spin. Also the fact that the Proteas have quite a few left-handers in their middle order also makes a case for Ashwin's inclusion.
The only thing that goes against him perhaps is his previous record against the Proteas. A poor average of over 54 in 6 matches, in which he has picked up only 5 wickets is a cause of concern. But his record against the left-handers is something which might force Kohli and Kumble to consider him.
"There are all kinds of possibilities. We definitely have looked at the last game and where we can make a bit of a change. We have already discussed those things. But I am not going to reveal anything now," said the India skipper on the eve of the big match.
All eyes thus were fixed on Ashwin as he practiced on the eve of the big clash. There were clear signs that the off-spinner was bowling with a lot of purpose. He bowled his new weapon, the leg spinner, with great control and even foxed Dhoni and Kohli with it in the nets.
TEAMS:
India Playing XI: RG Sharma, S Dhawan, V Kohli*, Yuvraj Singh, MS Dhoni†, HH Pandya, KM Jadhav, RA Jadeja, B Kumar, R Ashwin, JJ Bumrah
South Africa Playing XI: Q de Kock†, HM Amla, F du Plessis, AB de Villiers*, DA Miller, JP Duminy, CH Morris, K Rabada, AL Phehlukwayo, M Morkel, Imran Tahir
First Published: June 10, 2017, 3:35 PM IST