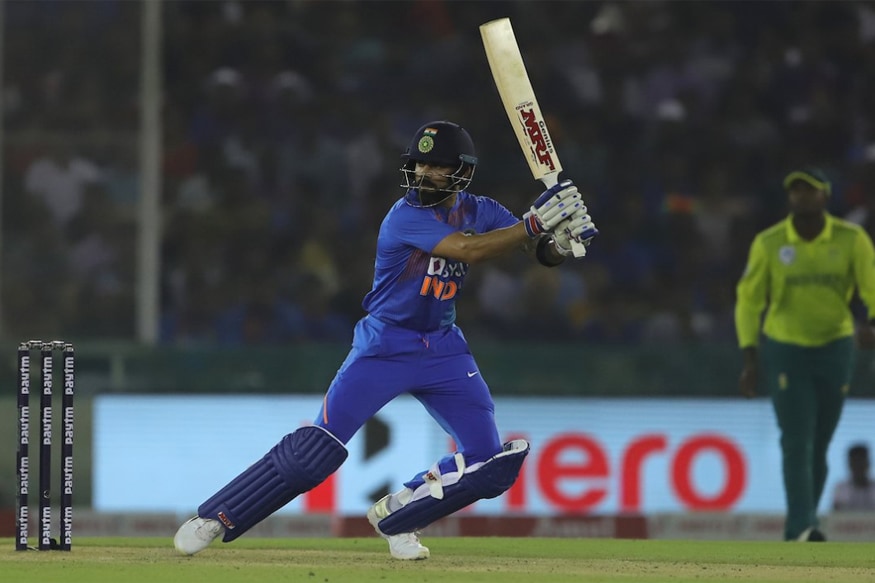 The difference in batting depth, and the freedom it brings, between India and South Africa was on display in the second T20I in Mohali on Tuesday (September 18).
South Africa were tentative owing to a thin and inexperienced batting unit, huffing and puffing to a below par total of 149 for 5. It was never going to be enough at a venue which is known to be a tough defending one. India broke little sweat in getting there with an over to spare, led by captain Virat Kohli who remained unbeaten on 72 off 52.
India dropped two successful spinners in Kuldeep Yadav and Yuzvendra Chahal, publicly stating the need for more depth in batting. It's an area that has cost them in the past. It's a factor that has made them very top heavy; India have for too long been way too dependent on Rohit Sharma, Shikhar Dhawan and Kohli. Look no further than the World Cup 2019 semifinal against New Zealand for an example.
That game should have been a wake-up call for India, and they've responded by filling their T20I side with more all-rounders. It's time Dhawan, Rohit and Kohli just had some fun without necessarily pricing their wickets too much, especially in a format like T20.
India went with the new approach in West Indies too, but the pitches didn't allow them to 'have fun'. India showed signs of doing that in this game, chasing a moderate target on a very good pitch for batting. It seemed like they were just enjoying themselves - they could afford to, given South Africa didn't challenge them enough with runs.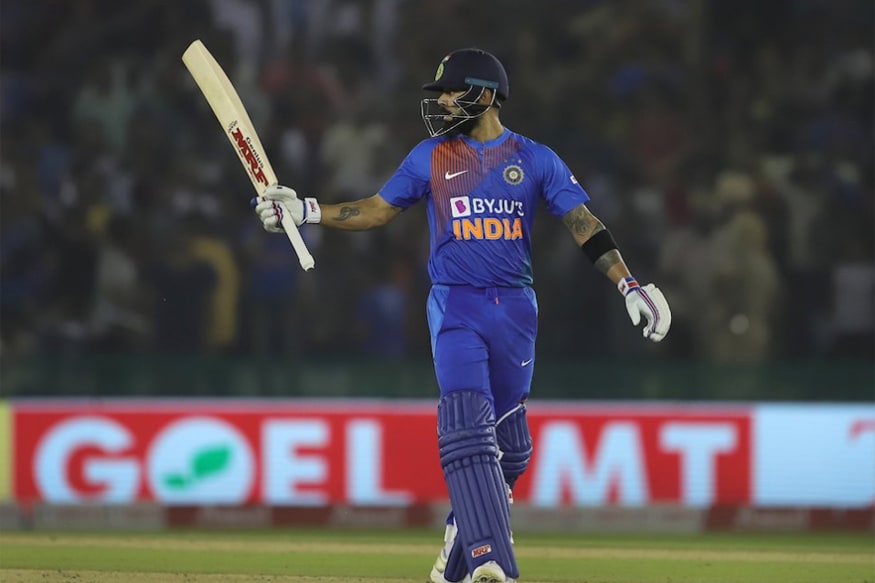 The man leading the charge was Kohli himself, who became the highest run-getter in T20I cricket in the process. There was no playing himself in. There was no taking the game deep. It took just four balls to announce his approach - he whipped Dwaine Pretorius with disdain past cow corner for four. Two balls later, he dismissed Andile Phehlukwayo through covers with equal disdain.
Three years back, Kohli was at the forefront of a brilliant 160+ chase at the same venue in the World T20 game against Australia. Then, much of his runs came with terrific running along with MS Dhoni - an association he recalled in a tweet not too long ago. This game was different. Kohli said later that the pitch was much better, allowing him to score freely. He drove, flicked, whipped. The best shot was an inside out loft over extra cover sending Pretorius for six.
Kohli went past the next 22 balls without a boundary, as India lost a couple of wickets, but was never bogged down. He raced past fifty with a couple of boundaries, and then played the most audacious shot of the game, whipping Kagiso Rabada over deep backward square for six. The shot had nonchalance written all over it.
Kohli wasn't the only one batting with freedom, Rohit and Dhawan too seemed ready to embrace the new approach. Rohit scored 12 off 12, with all the runs coming in two shots. Two massive sixes, pulling the pacers out of his presence. It showed he wasn't shying away from taking the attack to the bowling if the opportunity arose. His dismissal - lbw to Phehlukwayo - too was to an attacking stroke which he missed.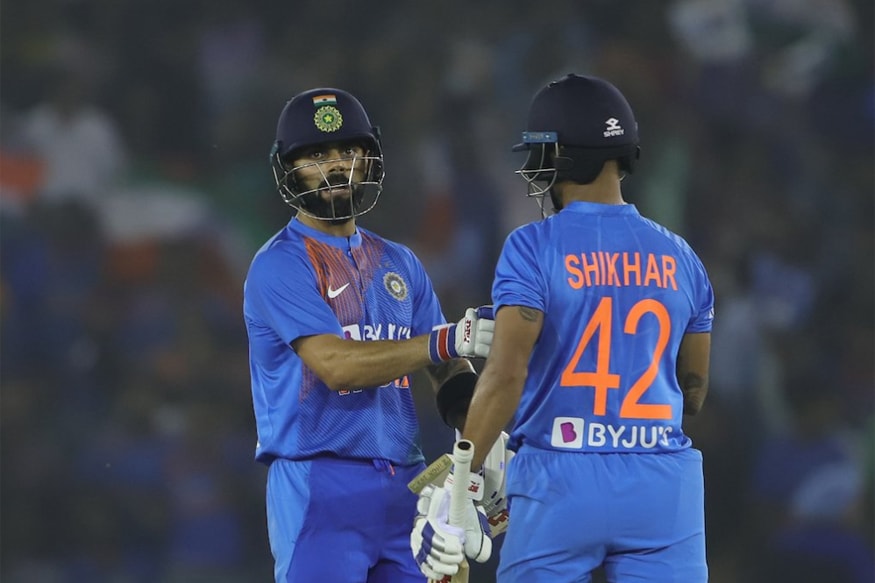 Dhawan too brushed aside poor form in T20I cricket, attacking his way out initially. He came into the game with scores of 5, 14, 1, 23 and 3 in his previous five T20Is and was in a bit of pressure with KL Rahul waiting. Dhawan seemed to enjoy batting in good conditions, beginning with three boundaries in two overs off Rabada. He then slowed down a touch, as he often does beyond Power Plays.
On the other hand, South Africa were tentative barring a half-century by new captain Quinton de Kock. He kept going at one end, scoring 52 off 37 but despite his quick start South Africa scored only 38 runs in the Power Play. They reeked inexperience, with Reeza Hendricks scoring 6 off 11 at the top. Debutant Temba Bavuma made a steady 49 off 43, but 'steady' batting was never going to be enough against India. Even David Miller scored only 18 off 15.
That they got close to 150 was down to two sixes in the last over.
South Africa will hope to play with more freedom and less fear of failure in the next game, and they couldn't ask for a better venue than M Chinnaswamy stadium in Bangalore for that.
India too will not mind that, as it would give them an opportunity to actually test their batting depth.