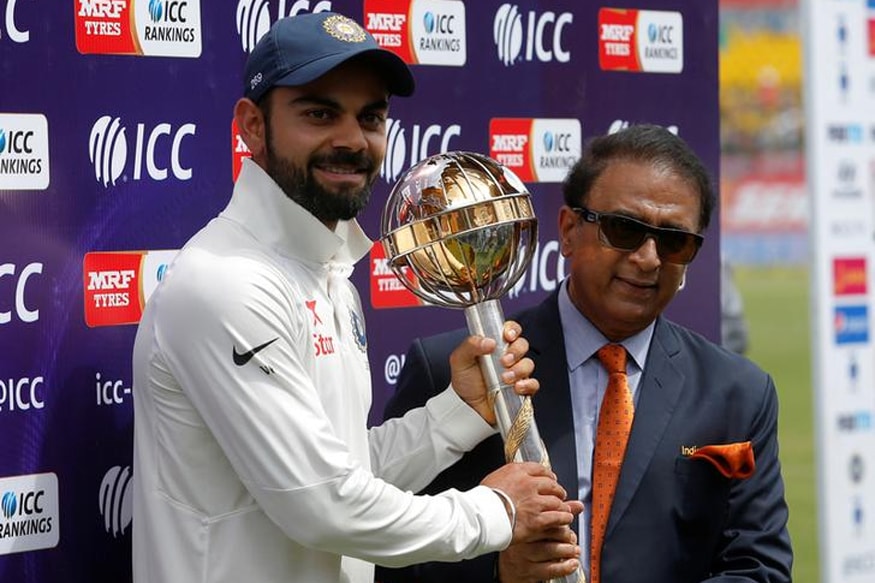 Indian captain Virat Kohli has led the side with aplomb since he took over in Australia, and helped them win a staggering nine Test series on the bounce. Kohli who took over from MS Dhoni has captained India in 32 Test matches so far.

Since the time he has taken over, Kohli has performed brilliantly and has led from the front. Under his tutelage, India have lost only three Test matches in 32. It is the kind of numbers that puts him in elite company alongside the likes of former India captain Sunil Gavaskar and former Australian captain Ricky Ponting.

After captaining in 32 Tests, the fewest number of matches lost in the history of the game is three, and Kohli along with Gavaskar and Ponting are the only ones to have such a record.




With that record already in the bag, Kohli who is by far India's most prolific Test captain in terms of win percentage, will be eyeing yet another record when the first match begins at Newlands in Cape Town. A win in the first Test will put him on level terms with former India captain Sourav Ganguly.




Kohli has won 20 Test matches so far, while Ganguly in 49 matches won 21 at percentage of 42.85. Kohli already has a better win percentage than the rest of the Indian captains and adding this feather to his cap will only make things rosier.

Once Kohli can come to level terms with Ganguly he will only be behind MS Dhoni who won 27 matches as captain of India in the longest format of the game.


First Published: January 5, 2018, 1:10 PM IST