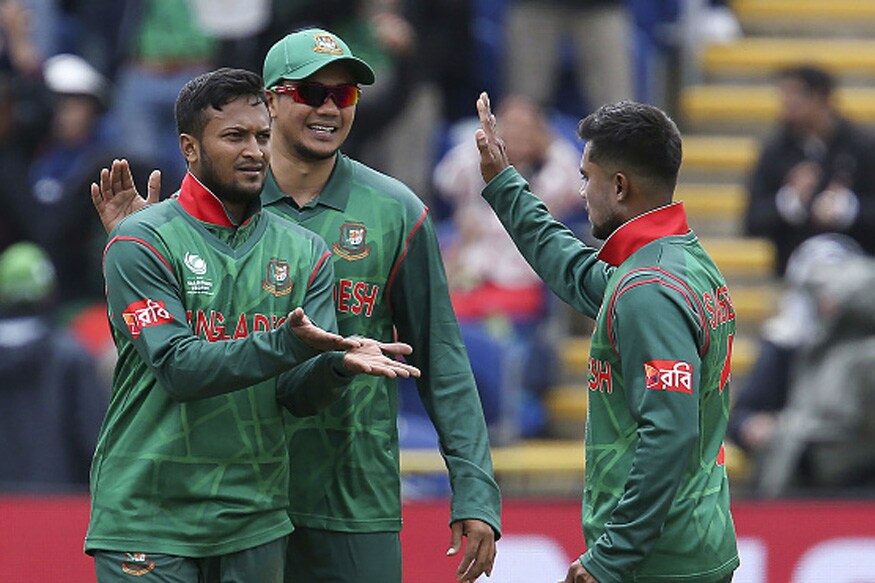 India vs South Africa: Live Blog
India vs South Africa Live : Full Scorecard
England and Bangladesh have entered the semifinals of the 2017 Champions Trophy.
India and South Africa will battle it out in what's a virtual quarterfinal between the two strong teams, while number 7 and 8 ranked teams - Sri Lanka and Pakistan will decide the other semifinalist from the group.
ALSO SEE: Champions Trophy points table
If the game between India and South Africa is washed out, then South Africa will be knocked out and India will progress.
Bangladesh's journey of qualifying for the semifinal - their first in a ICC event - has been one of the great stories of this year's Champions Trophy.
They started as the underdogs in the tournament with no one giving them a chance of winning even a single game. But the team has shown that they are more than capable of competing at the top level.
The team was struggling against New Zealand at 33/4, but the remarkable fight back showed the amount of progress Bangladesh cricket has made in the last decade.
It was not the first time they had beaten a major team in an ICC event. They had done it earlier in 1999 World Cup against Pakistan, in 2007-World Cup against India, in 2015 against England and New Zealand being the latest of the casualties now.
But this victory showed that this team has matured more, and you can expect more consistent performances from them going ahead in the tournament.
India Playing XI: RG Sharma, S Dhawan, V Kohli*, Yuvraj Singh, MS Dhoni†, HH Pandya, KM Jadhav, RA Jadeja, B Kumar, R Ashwin, JJ Bumrah
South Africa Playing XI: Q de Kock†, HM Amla, F du Plessis, AB de Villiers*, DA Miller, JP Duminy, CH Morris, K Rabada, AL Phehlukwayo, M Morkel, Imran Tahir