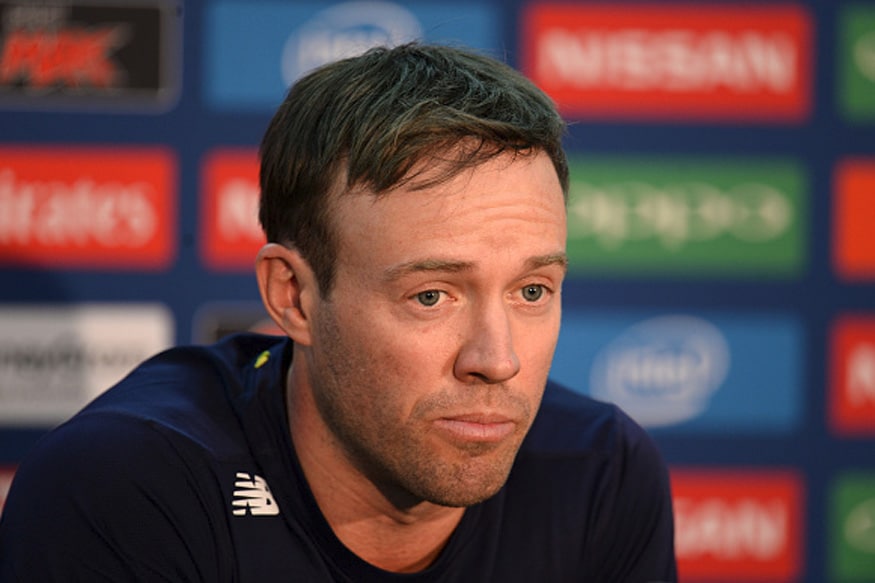 London: South Africa skipper AB De Villiers has said that his team is preparing for the prospect of facing spinner R Ashwin in the virtual quarter-final against India in the Champions Trophy 2017 on Sunday.
Ashwin wasn't picked for the first two matches for India against Pakistan and Sri Lanka respectively, but could feature in the do-or-die clash against the Proteas. The off-spinner was also seen sweating it out in the nets on the eve of the match in London.
Also Read: All Eyes On Ravichandran Ashwin On Eve of Must-win Clash
"I am expecting to see him (Ashwin) in the team tomorrow (Sunday) and we are preparing for it. If it doesn't happen so be it. I can't say if we prefer to have him playing in the squad or not. He is a great bowler and he has taken many wickets against us. He has had success against us in India. If he is in the team, we will try our best to play well against him," said De Villiers.
The swashbuckling batsman also said that his own personal form is not a cause for concern as a big innings may just be around the corner.
"Look, I'm still in good form. Still hitting the ball well, as always. It's just a matter of going out and doing it. There's nothing I can say here that's going to change anything except for that I still believe I can and hopefully I'll prove that tomorrow," said De Villiers.
"But I'm very excited with this opportunity for the team and for myself on the big stage to go and just enjoy what we do best. We're very excited about tomorrow and I also feel really excited about the opportunities."
Also Read: Composure is the Key Word for Do-or-die Matches, Says Virat Kohli
ABD also stressed on the fact that it is a must win game for them and familiarity with most of the Indian players will come in handy.
"It is a must-win game, but we've played quite a few of them in the last 12 to 18 months and we've had a lot of success in those must-win games. The guys generally perform better if they are relaxed in their mind sets and not too tense. That's partly my responsibility to make sure there's no panic," the South African skipper said.
"It's really important to stay calm. Not get over-excited. The tendency will be there, because we all live for these kinds of moments. That's why we play cricket, we want to play on the big stage against the big teams and tomorrow is one of those games," he added.
ABD also hailed his Indian counterpart Virat Kohli and said that if they don't get him out early, he will take the game away from them.
"My take on him (Kohli) is simple really. He is a world class player and it is difficult to stop him when he gets going. Our plan will be to stop him early on in his innings. If you don't get him out early, he will do some damage. He can really hurt you and take the game away from you," De Villiers said.
First Published: June 10, 2017, 7:52 PM IST