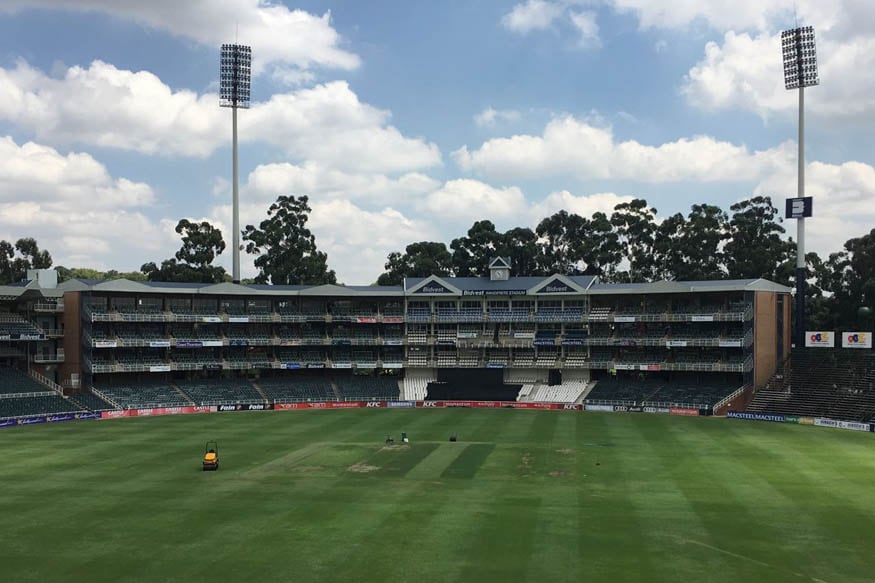 Johannesburg: Walking into the Wanderers Stadium in Johannesburg, gives you a feel that you are in New Zealand. There is not much that differentiates the square from the rest of the ground. For those who had seen India tour New Zealand back in the early 2000s under Sourav Ganguly, this is almost reminiscent of those wickets where you could literally play anywhere on the ground.

Yes, there is still four days to go before the Test starts, but only the top might be trimmed a bit as the sun baking down would definitely dry them up a bit. But clearly, the curator heard South Africa skipper Faf du Plessis loud and clear when he said that he did not wish for anything but pace and bounce after South Africa annihilated India by 135 runs on an 'uncharacteristic' Centurion wicket which many felt was like the wickets prepared in India.

There is a strict protocol set at the Wanderers and the curator isn't willing to speak about the wicket unless one has permission from the association. But what meets the eye is a green welcome being laid out for Virat Kohli and boys. A clean sweep is the only thing on the Proteas' mind after they were humiliated in the 2015 tour of India.


(Image Credits: Cricketnext)

Bowled out for just 130 in the second essay in the first Test in Cape Town against the Indians, South Africa skipper Faf du Plessis was expected to be a tad bit worried, even though the hosts won the Test by 72 runs. Yet, answering CricketNext's query on the failure ahead of the second Test in Centurion, du Plessis had made it clear that this was a series where he wanted fast and bouncy wickets and did not care much about his batsmen failing.

Interestingly, du Plessis has made it clear that he did not like what was dished out to the team at Centurion and did not wish to blame curator Bryan Bloy alone and said that Cricket South Africa should also look into the matter.

"I was very concerned, leading up to the Test match. It didn't look like a Centurion wicket that I know. That is a concern, to be honest. I am very honest about good things and when we get it right but it's also fair to comment on where we can get better. I believe this was an opportunity that we missed.

"We can blame the groundsman but we also have to blame ourselves. We made a process where we make sure CSA has someone that looks after the groundsmen to get the right kind of pitches when we play against teams. We never wanted something ridiculous, we just wanted a pitch with pace and bounce. I think there is concern that we are not getting it right and this is not the first time. I can think of three or four occasions over the last 12 months. That's something I will be taking up and making sure we can improve," he reiterated.

Clearly there will be no let-ups from handing du Plessis what he wants as the captain of the home team when he comes out for the toss at the Wanderers on Wednesday.


First Published: January 20, 2018, 3:58 PM IST