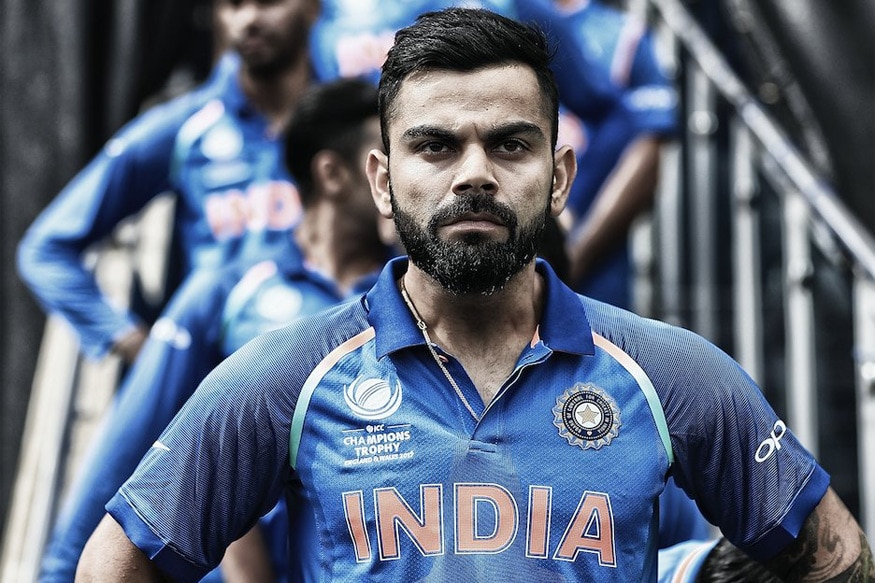 London: The two captains who have left an indelible mark on Indian cricket and have been responsible for the team's evolution in a true sense are Sourav Ganguly and Mahendra Singh Dhoni. When these two men led, their sides often mirrored their captain in style of play and approach.
Ganguly's was an era of defiance, an era of telling the then cricketing powers that 'we' belong. Aggression was the keyword and the likes of Yuvraj Singh, Virender Sehwag, Harbhajan Singh and Zaheer Khan embodied that spirit.
Ganguly saw several highs as captain. He led India to the final in his maiden ICC tournament as in-charge - the Knock-Out Tournament in 2000. That was followed by victory in the 2002 Champions Trophy and an ICC World Cup final appearance in 2003 after a gap of two decades.
MS Dhoni's was a more calculated approach which added a method to the madness. He believed in outwitting and out-thinking teams. That approach is symbolic of the way Ravichandran Ashwin, Ravindra Jadeja and Virat Kohli have gone about building their careers.
Dhoni took the success of the Indian team in big ticket ICC tournaments to the next level. And became the only captain to have won the WT20, World Cup and Champions Trophy.
And now Virat Kohli is taking the legacy of these two men forward with his own brand of cricket and leadership, which has shades of both Ganguly and Dhoni. What stands out in Virat Kohli's brand of cricket is his desire to comeback stronger from a defeat. He is an extremely motivated individual who thrives on testing his limits and that is something which is slowly but surely being emulated by his team too.
The manner in which India shook off its defeat against Sri Lanka and thumped South Africa can only be done by a team which has a resolute mind. Yes, the South Africans self-destructed, but the Indian team was alert enough to take its chances and then kill off the contest with the kind of ruthlessness which was seen in Steve Waugh's great Australian side. The captain attributed the success, and rightfully so, to the team's awareness of the importance of the contest.
"You know, thinking about how we wanted to improve our fielding, I think this was something that we required, this kind of a fielding performance. And before going out, we had a chat in the huddle and I said that I wanted to see everyone's intensity go up, and that we have to make a conscious effort to start well in such a big game.
"I think two games have gone really well. One game we had an off-day, which we discussed before already. But yeah, this is something that we've spoken, as well; that when you have teams down for five or six for not many, you need to understand how to finish games off and how to close games off," Kohli said in an explanation of his team's success in the post match press conference
MS Dhoni was often guilty of letting games drift with his 'safe' tactics once the opposition was down, be it Tests or one-day internationals. Kohli's tenure has seen a marked change and departure from that mentality.
His raw aggression and desire to win at any cost is now being mirrored by the next generation. The likes of Umesh Yadav, Jasprit Bumrah, Hardik Pandya and Kedar Jadhav form this new tribe, who have already showcased their mental toughness, across formats, over the past six months.
Bumrah did that again on Sunday. A designated death overs specialist, who mostly comes on to bowl first change, Bumrah was handed the new ball against South Africa after Umesh Yadav was dropped for Ashwin, and the bowler paid his captain back for the faith shown in him by bowling an immaculate line which put the South Africans under pressure from the beginning. And when brought back for the second spell, he responded by removing Chris Morris and Andile Phehlukwayo, much to his skipper's delight.
"He's an attacking bowler, and all I said was, you know, express yourself, go for wickets. If you want to york people, well, do it. If you want to bounce people, do it. This is your opportunity. The new ball does quite a bit, and you can get us a couple of breakthroughs.
"His intention was to pick up wickets and that's where we were able to create pressure from both ends. I mean, Bhuvi as you know, is always very consistent, but I think the way Bumrah bowled, as well, really tightened things from both ends," Kohli elaborated on Bumrah's role in the victory.
Kohli is also a straightforward player and captain. He believes in speaking his mind to the media and to his team. And the defeat to Sri Lanka prompted the captain to let his men know where they were going wrong. Something that Kohli believes has helped the team make strong comebacks, ever since he has taken charge.
"You have to be honest. You have to sometimes say things that hurt. That's what I believe in. You have to lay it out in front of them that this is what we did wrong, including me, and we need to take it on the chin and accept it. That's why we are chosen among millions of people to play at this level. You have to be good enough to do that for the country and you have to be good enough to bounce back, as well.
"So I think that sort of mindset is really helping all of us to come together as a unit and make things happen. It's not about asking two, three players to do it. We are asking everyone to do it and everyone is responding really well. Until you have a team effort, you cannot win games, especially in conditions you are not familiar with. Today was a team performance," a rather proud Kohli said about his team's performance against South Africa.
So, back to Birmingham now where Team India take on Bangladesh, unless there is an absolutely one-sided contest between Sri Lanka and Pakistan, which would allow the winning side to topple India's formidable run-rate.
Whether or not India win the ICC Champions Trophy, they have already shown that they are a champion side. And under Virat Kohli, they might commit mistakes and lose a few games, but this team has it in itself to comeback stronger from those reversals.