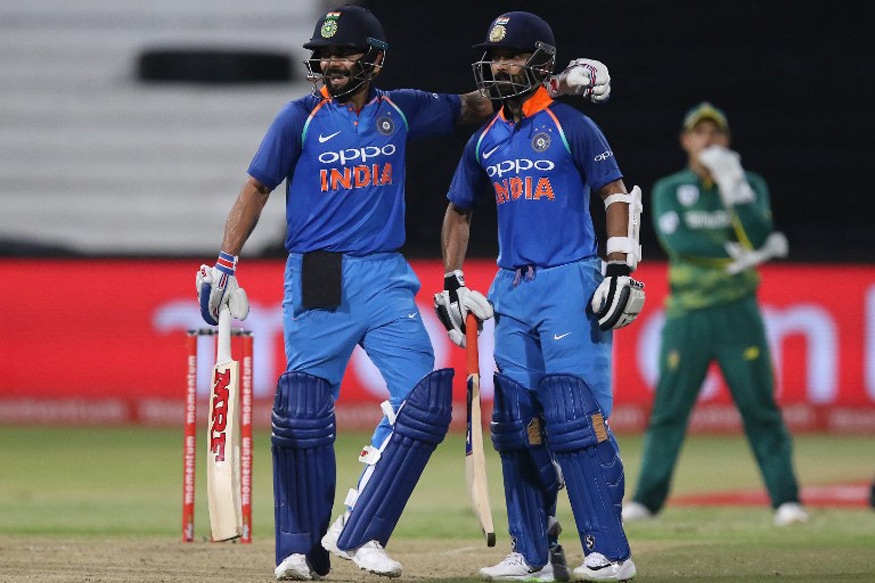 New Delhi: The Indian team might have won the ongoing ODI series against South Africa with ease, but there is a grey area that needs to be addressed—Indian middle order. Till now the Indians have been relying heavily on the likes of Virat Kohli and Shikhar Dhawan. While Kohli has scored 429 runs with two centuries and a fifty in the series, Dhawan has made 305 in four innings.
The other batsmen have just failed to score runs. In a column for Times of India, former India all-rounder Mohinder Amarnath praised Rohit for his hundred in Port Elizabeth, but is left worried over the team's reliance on Kohli and Dhawan.
"One of the best things to come out of Tuesday's game is Rohit Sharma's knock. He seemed a different player. The aggression was there, and he didn't shy away from hitting those short balls which were bothering him earlier on this tour. He is one of those players who can convert a start into a big innings, and this was a crucial one as India needed someone in the top order to stand up. So far it has been Virat or Shikhar Dhawan who have been the main pillars on this tour," wrote Amarnath.
"The Indian middle order is still a bit of a worry for me. So far, they have not really come to terms with the opponents, and the worry is that if the top-order fails, then what will happen? They need to be more consistent so that they can take the responsibility on themselves, should the situation demand."
Amarnath wasn't really impressed with the way Dhawan got out in the fifth ODI, after getting a sound start. "I was a bit disappointed at the way Shikhar got out. He should start applying himself like Virat, and look to carry deep into the innings. He's a fantastic player and has done exceptionally well but he can do better. If he can stay till the end, things can only get better for India," he added.
Amarnath also praised the way wrist-spinners Yuzvendra Chahal and Kuldeep Yadav have bowled in the series. The duo together have taken 30 wickets in the series to rattle the Proteas.
"Wristspinners are a very important part of the team, especially overseas where wickets are not usually conducive to spin. These two boys, Kuldeep and Chahal, have done very well right through. It is their bowling that changed the complexion of the whole series, especially if you take into consideration the number of wickets they have taken and the time taken to pick them up."
He further added, "South Africa rely too heavily on Hashim Amla and AB de Villiers, who are probably the only two players who really read Kuldeep and Chahal well. The others, honestly, seem to have no clue: there's a lot of guesswork and slogging. That may work sometimes, but not all the time against quality spinners. Kuldeep and Chahal have managed to create doubt in their minds, leaving them to wonder how tackle them. This has been the difference and something that has helped India win in South Africa."