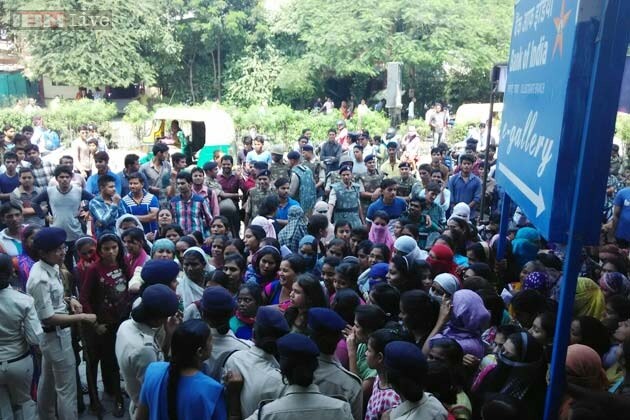 Unable to procure the priceless ticket, many local fans in Indore have been urged to watch the second ODI between India and South Africa on television.
Senior BJP leader in Madhya Pradesh, Kailash Vijayvargiya, on Monday urged party workers and other fans to stay restricted to live broadcast since the Madhya Pradesh Cricket Association (MPCA) has been unable to meet the high demands.
"Whenever there has been a cricket match in Indore, I have watched the match at the stadium with BJP workers. This time MPCA has been unable to provide ticket to everyone," Vijayvargiya wrote on his Facebook page. "I am sorry for that. "Even my family will watch the match on TV at home," he added.
Reportedly many of the fans, mostly women, left disappointed from the Bank of India counters on Monday, that was accredited to sell tickets for the match. Many of those disappointed fans even protested the unavailability of tickets.
Earlier on Saturday, Hindustan Times had reported that the Phase I of online sale of tickets came a cropper as the server crashed under the load of heavy traffic - leaving the fans stranded.
The second ODI of the five-match series is schedule for Wednesday at the Holkar Cricket Stadium that can hold 26,500 people.
India lost the first ODI by 5 runs.