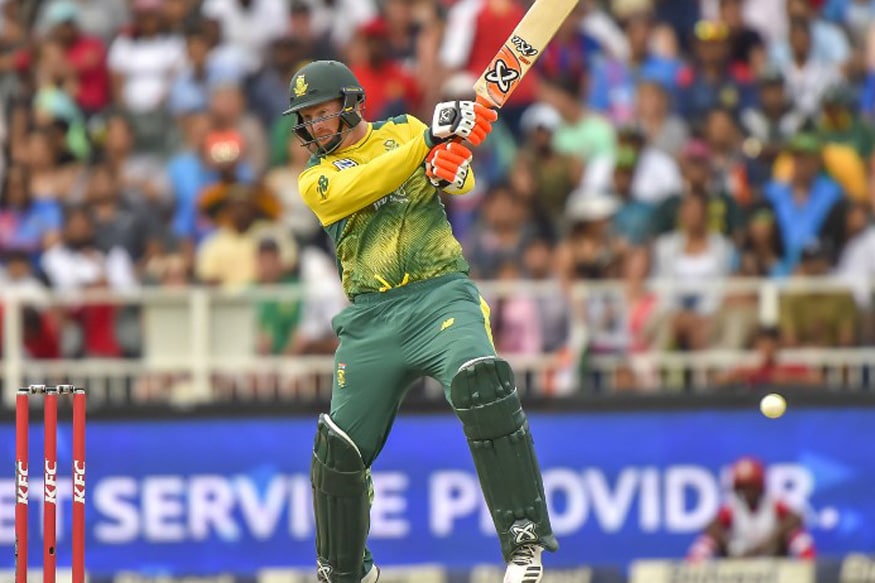 As India and South Africa prepare for the series decider, the contest between hard-hitting Heinrich Klaasen and leg-spinner Yuzvendra Chahal might well be the key battle which decides who will win the tie.

Heinrich Klaasen has scored a total of 195 runs in 4 ODIs and 2 T20Is since his debut. In the 2 T20Is played so far, he has scored a total of 85 runs in 2 innings at a strike rate of 223.68.

Out of the 195 International runs Klaasen has scored, 75 runs have come against Chahal. He has scored 38.46% of his runs against a single bowler (Chahal).

• Klaasen scored 41 runs against Chahal in the 2nd T20I alone at Centurion. This was the match where Chahal conceded 64 runs in his quota of 4 overs. Klaasen thus scored 64.06% of the runs conceded by Chahal in the 2nd T20I.

• In the 4th ODI at Johannesburg, Klaasen scored 21 out of his 43 runs against the leg-spinner.
o This means that he scored 48.83% of his runs while batting against Chahal.

Let us take a look at Klaasen's record against Yuzvendra Chahal:




Although he has scored most of his runs at balls pitching around middle and leg, Chahal has dismissed Klaasen once at the same line. He has scored 22 runs out of 18 balls.

• The only area where he has struggled to get runs is outside the off stump. He has scored 4 runs out of 6 deliveries pitched in that area.




Klaasen has scored most of his runs against Chahal through the mid-on and mid-wicket regions: Together these regions account for 50.67% of his total runs against the leggie.

First Published: February 24, 2018, 9:50 AM IST